BLOG
Emerging dynamics as result of COVID-19 in Mngeta Division in Morogoro, Tanzania
March 1, 2021
This blog uses data from recent APRA surveys to examine the changing situation among farmers resulting from the ongoing COVID-19 crisis. The authors look at how the farmers are responding to such changes, how their livelihoods have altered, and what the government and development partners can do to help.
NEWS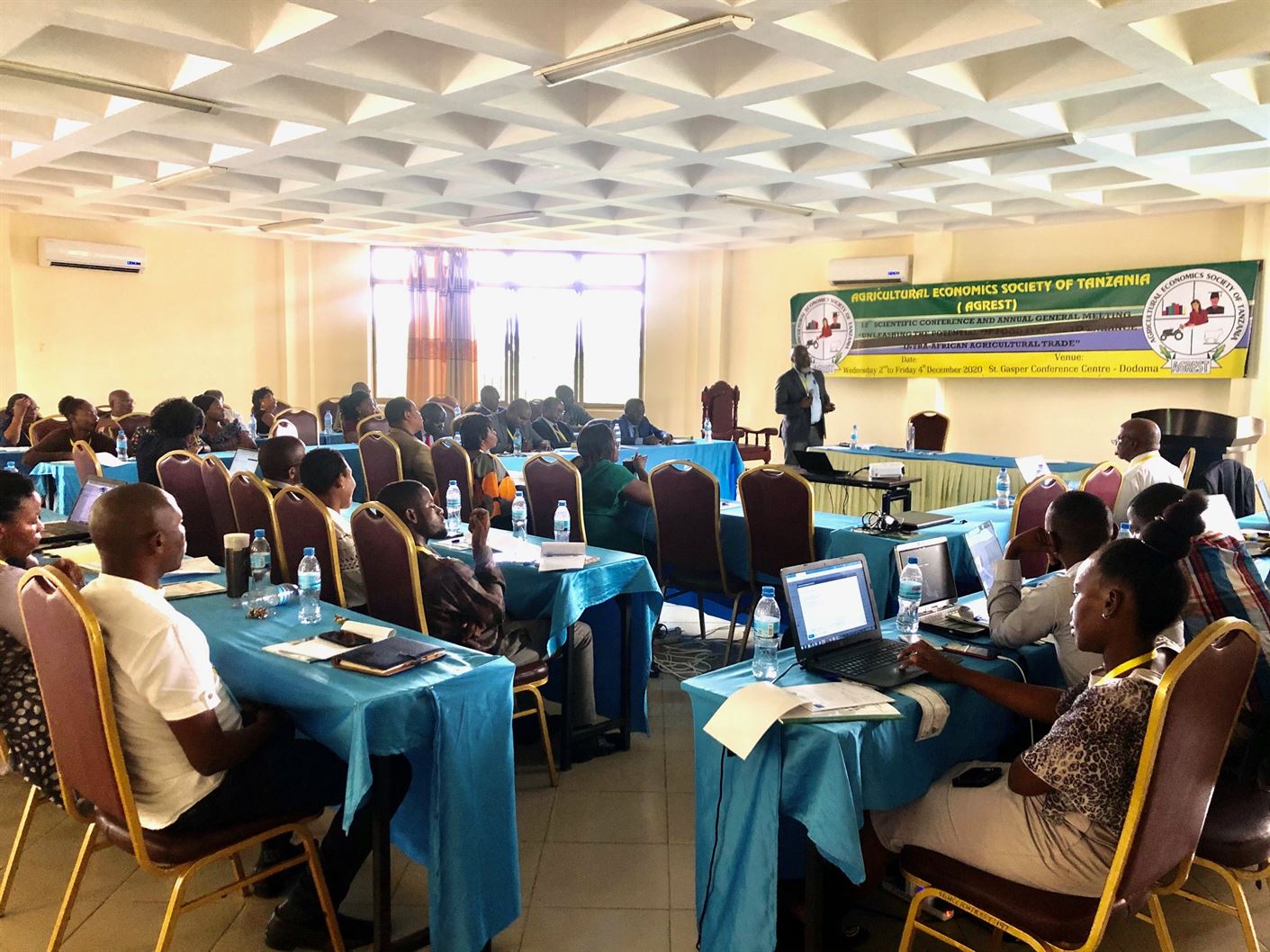 APRA showcase COVID-19 research at key conference in Tanzania
December 10, 2020
Following APRA Tanzania's recent report on the Impact of COVID-19 on Food Systems and Rural Livelihoods in Tanzania in October, the team has presented further evidence of the effects of COVID-19 on agricultural value chains in Africa. Researchers Aida Isinika, Ntengua Mdoe, Gideon Boniface, Gilead Mlay, Devotha Kilave, Christopher Magomba and John Jeckoniah attended the… Read more »
<! ******************** COUNTRY PDF ******************** -->
RESEARCH OBJECTIVES
For more detailed information about our research in Tanzania, download our country brochure. APRA is working in Tanzania to conduct quantitative and qualitative research to: 
Analyse the effects of different forms of rice commercialisation on poverty, food and nutrition security, and women's empowerment in the Kilombero valley of Tanzania;
commercialisation have evolved over time to assess the dynamics of agrarian change, and how these have influenced the livelihood opportunities and outcomes for rural men and women in Singida, Tanzania;
Explore the different pathways young people use to establish themselves in farming or associated economic activities in areas where agriculture is already highly commercialised;
commercialisation pathways and rural livelihoods, looking at what the impacts have been – and for whom.
Contact Person: Hannington Odame | hsodame@gmail.com
<! ******************** COUNTRY PUBLICATIONS ******************** -->