BLOG
APRA features at the Second Scientific Conference held at the Sokoine University of Agriculture, Tanzania
September 16, 2021
The Agricultural Policy Research in Africa (APRA) participated in a scientific conference at Sokoine University of Agriculture (SUA), Tanzania from 24th May–27th May 2021. Themed 'Agricultural Technologies, Productivity and Market Competitiveness in Tanzania: Towards an Upper-Middle Income Economy', the conference provided a platform for scholars to interact and exchange knowledge on the application of science, innovation, and technology in the country's socio-economic transformation. This blog highlights APRA Tanzania researchers' contributions to the conference.
NEWS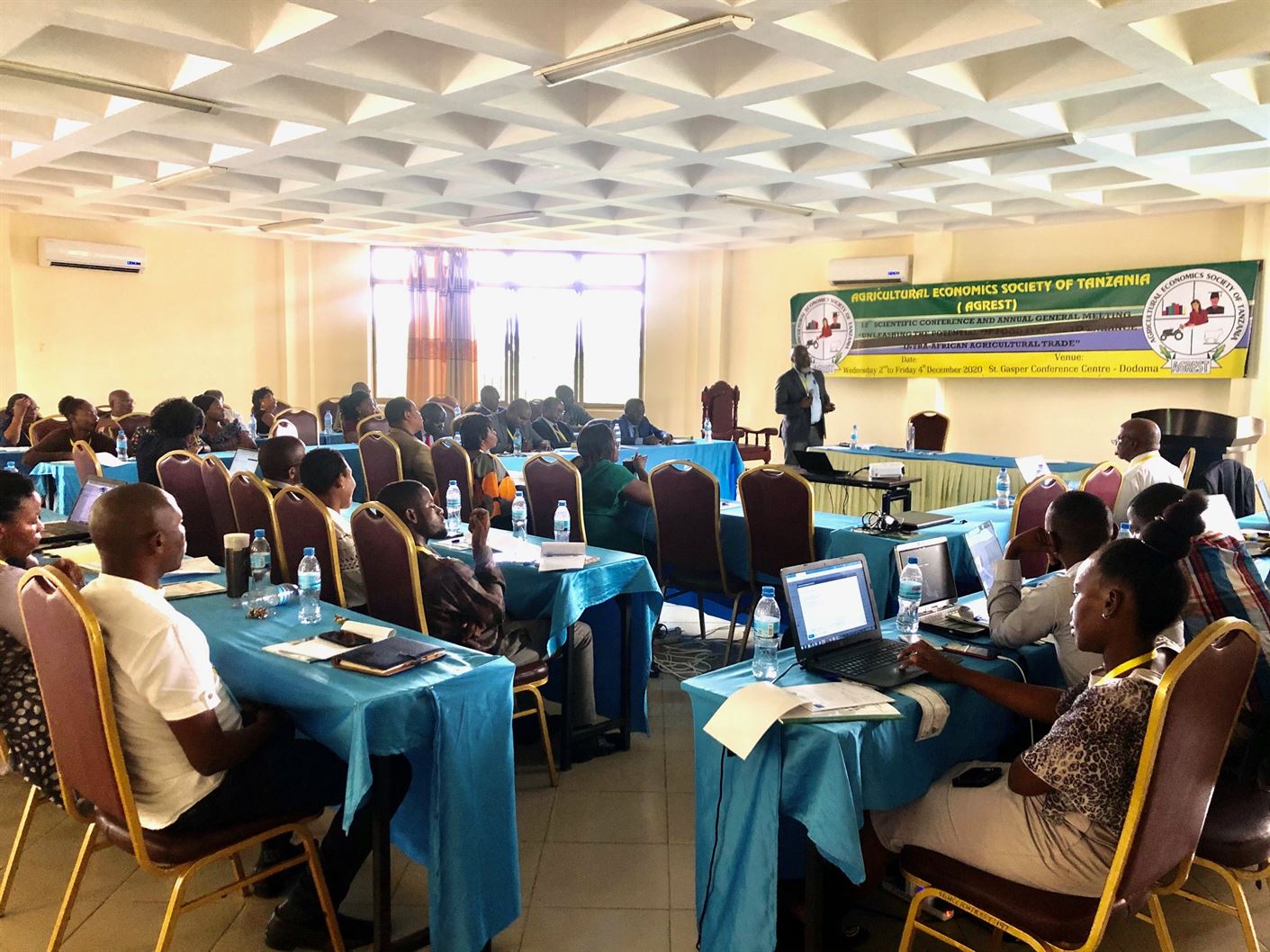 APRA showcase COVID-19 research at key conference in Tanzania
December 10, 2020
Following APRA Tanzania's recent report on the Impact of COVID-19 on Food Systems and Rural Livelihoods in Tanzania in October, the team has presented further evidence of the effects of COVID-19 on agricultural value chains in Africa. Researchers Aida Isinika, Ntengua Mdoe, Gideon Boniface, Gilead Mlay, Devotha Kilave, Christopher Magomba and John Jeckoniah attended the… Read more »
<! ******************** COUNTRY PDF ******************** -->
RESEARCH OBJECTIVES
For more detailed information about our research in Tanzania, download our country brochure. APRA is working in Tanzania to conduct quantitative and qualitative research to: 
Analyse the effects of different forms of rice commercialisation on poverty, food and nutrition security, and women's empowerment in the Kilombero valley of Tanzania;
commercialisation have evolved over time to assess the dynamics of agrarian change, and how these have influenced the livelihood opportunities and outcomes for rural men and women in Singida, Tanzania;
Explore the different pathways young people use to establish themselves in farming or associated economic activities in areas where agriculture is already highly commercialised;
commercialisation pathways and rural livelihoods, looking at what the impacts have been – and for whom.
Contact Person: Hannington Odame | hsodame@gmail.com
<! ******************** COUNTRY PUBLICATIONS ******************** -->