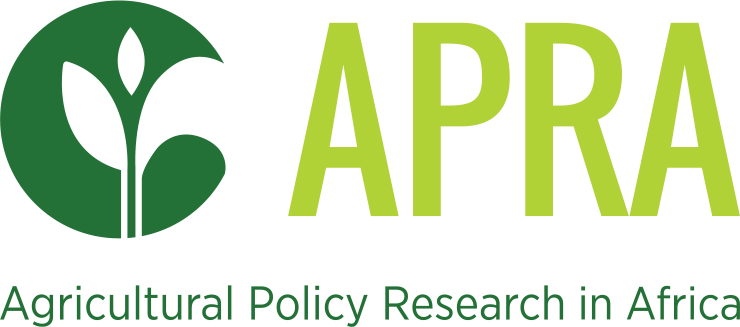 Analysing the pathways to agricultural commercialisation in sub-Saharan Africa
ABOUT APRA
Which pathways to agricultural commercialisation are the most effective in empowering women, reducing rural poverty and improving food and nutrition security in Sub-Saharan Africa?
Agricultural Policy Research in Africa (APRA) is a six-year research programme of the Future Agricultures Consortium (FAC) which aims to address this question through in-depth, interdisciplinary, comparative research across nine countries. Through this work, APRA is generating high-quality evidence and policy-relevant insights on more inclusive pathways to agricultural commercialisation.
With headquarters at the Institute of Development Studies, APRA will run from 2016 to 2022 with the generous support of the UK Foreign, Commonwealth & Development Office (FCDO).
NEWS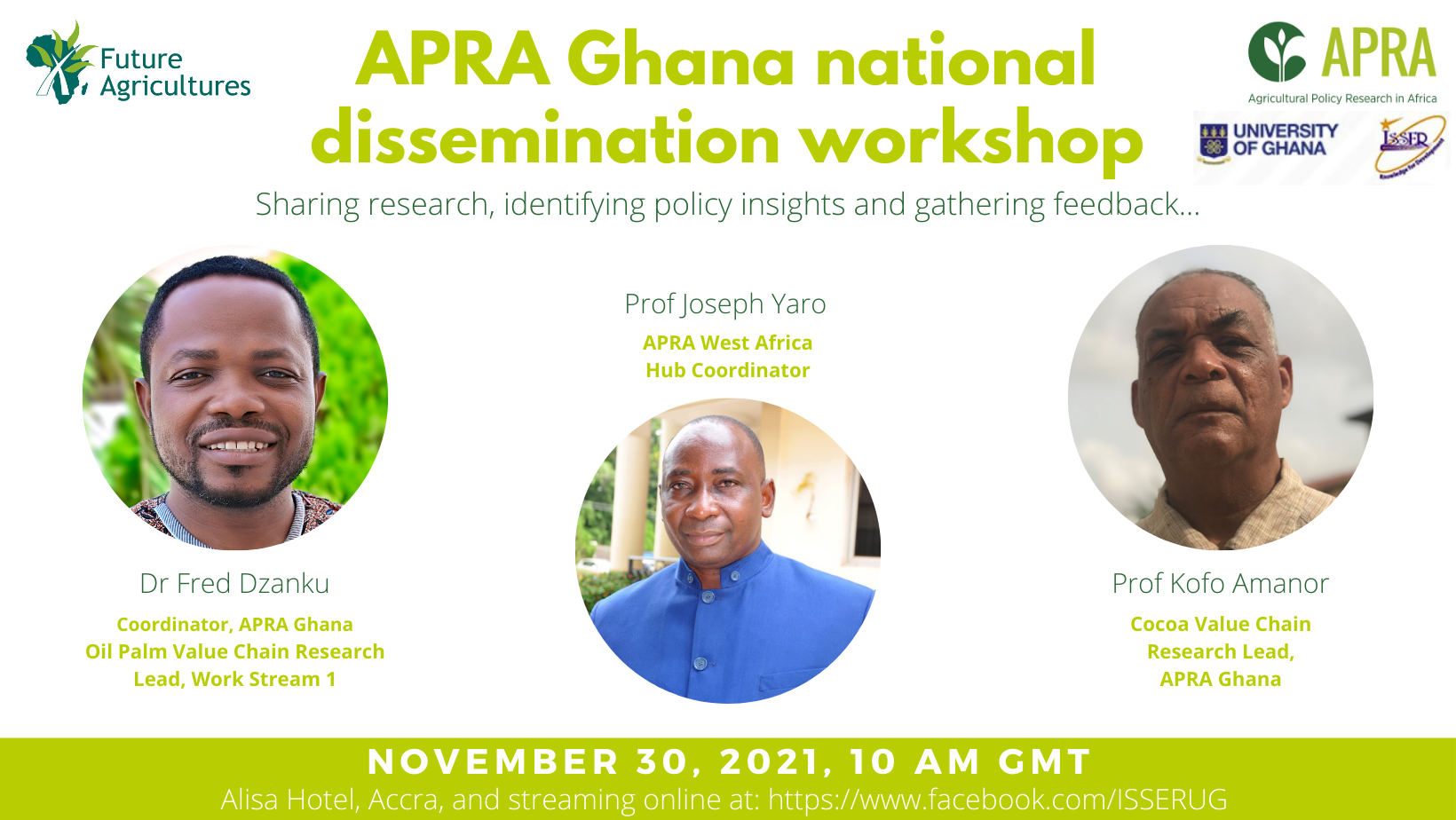 November 26, 2021
APRA researchers in Ghana are gearing up for a national dissemination event! The event will be filled with presentations from the two APRA teams working in the country (Work Streams 1 and 2), and, more generally, on APRA's objectives, research projects and findings. The workshop will be held at 10.00 GMT on Tuesday, November 30th… Read more »
BLOG
November 25, 2021
The COVID-19 pandemic has not only led to the loss of human life and resulted in an unprecedented challenge to public health, but has also seriously affected food systems and work opportunities.Following the confirmation of the first COVID-19 case in Ethiopia on 13 March 2020, and concerns about the sharp increase in cases, the federal government put in place different measures to prevent and control the pandemic that have affected the food system and rural livelihoods. This blog reflects on the findings of APRA's Multi-Phase Assessment of the Effects of COVID-19 on Food Systems and Rural Livelihoods in Ethiopia: The Case of Fogera Plain, which presents the characteristics and awareness of the country's different public measures, the responses to these measures, their effect on farming and marketing, food and nutritional security on smallholders, and perceived/self-assessed household level of poverty, drawing on primary data generated from three rounds of surveys and key informant interviews of rice farmers and other actors in the Fogera Plain of Ethiopia.
Newsletter
Subscribe to the FAC mailing list to keep informed about developments in Africa, share insights and follow conference updates.
Regional Hubs
Future Agricultures has a diverse network of partners in Africa and worldwide, working together on research, communications and policy engagement.