Streetwise explanations for extremely low new COVID-19 cases in Malawi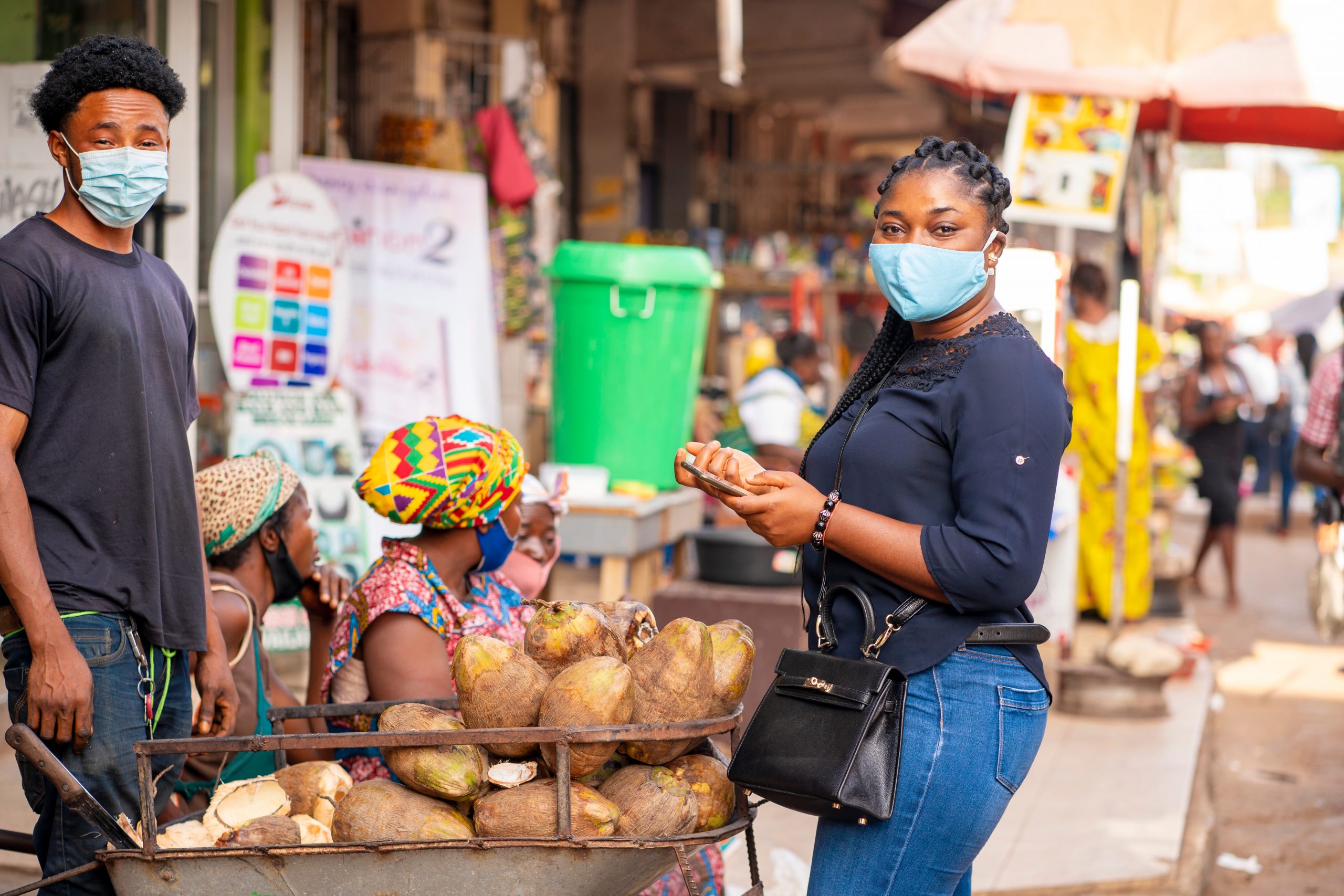 Written by: Masautso Chimombo and Mirriam Matita
---
From September, throughout October and into November, Malawi has seen its new daily COVID-19 cases sharply reduce to an all-time low. In fact, zero new daily COVID-19 cases have become very common during this period as reported by the Ministry of Health. New admissions into the COVID-19 hospital wards have also sharply reduced. The flattening of all these three curves is obviously a great relief to government, private sector, and households whose businesses and livelihoods ground to a halt as a result of the ruthless pandemic. This blog reflects on this steep decline in COVID cases and the public's perception of its causes, as well as recent research presented in APRA's Impact of COVID-19 on Food Systems and Rural Livelihoods in Malawi Synthesis Report.
---
The study, which drew from three rounds of face-to-face and phone-based surveys conducted in Mchinji and Ntchisi districts in central Malawi, aimed at assessing the impact of COVID-19 on food systems and rural livelihoods and found that farming households had become more concerned about their ability to access food during the pandemic. One of the study's findings showed that the COVID-19 pandemic has negatively impacted important aspects of food security and rural livelihoods in Malawi, with significant slowdown in economic activities and worsening performance of agricultural produce market reported in both districts. No wonder, therefore, that the sharp slowing down of new daily COVID-19 infections, hospital admissions, and deaths is welcome news for government, private sector, and farming households in Malawi.
Government of Malawi relaxes COVID-19 restrictions
In fact, in response to the country's sharp decline in COVID-19 cases, the Malawi Government announced relaxation of some of the COVID-19 restrictions on October 9, 2021. Among others, in closed places, a maximum of 500 people are now allowed to meet, up from 100, and in outdoor spaces 2,000 people can now meet up from 200. Subject to submitting a negative COVID-19 test certificate, all travel restrictions in Malawi have also been lifted. Moreover, passenger service vehicles are now permitted to operate at full seating capacity, rather than the 60 per cent capacity they were previously required to operate at, making transport more efficient. In addition, leisure and entertainment venues like bars and restaurants can now operate until midnight, rather than 8pm. Certainly, these relaxations are likely to bear positive impacts on government operations, business profitability and livelihoods.
People on the street, excited by the sharp decline in COVID-19 cases and the return to normalcy, have been commenting on the reasons behind the improving situation. In minibuses, radio programmes, social media and marketplaces, the public, from their layman streetwise perspective, are attempting to answer the question: what has led to the sharp decline in COVID-19 cases?
It's the hot weather…
Firstly, since the first case of COVID-19 was reported in Malawi in April 2020, there has been a perception that when atmospheric temperatures are very high, coronavirus loses its potency and dies, rendering it non-communicable and non-infectious. Indeed, true to this belief, during the hot months of September, October, November and December in 2020, COVID-19 cases sharply declined in Malawi. This year (2021), the sharp decline in COVID-19 cases has also coincided with the onset of the hot summer season in Malawi which is characterised by very high temperatures and scorching sun during the day. Specifically, as previously stated, the sharp decline of COVID-19 infections and deaths began in September 2021 and remains the same up to now (November 2021). This has led people on the street to conclude that their theory on the negative relationship between COVID-19 infection rates and levels of atmospheric temperature to be true and valid. Potentially, this perceived validation of the theory could also result in the widespread adoption of herbal steaming as a home remedy for managing COVID-19 under the assumption that coronavirus cannot survive in hot spaces.
It's herd immunity…
On the street, the public is not using the public health and epidemiological jargon of 'herd immunity' but some members of the public are implying it in their explanation of how the country has managed to slow down COVID-19 infections. In their explanations, there is a belief that most of Malawians already were, at one time or another, infected by COVID-19 since the virus arrived in the country. Low testing capacity masked and underestimated the extent of COVID-19 infections in the country. Strong immunity resulting from manual and tiresome labour and the consumption of organic foods meant that most Malawians who were infected with COVID-19 never displayed serious, if any, symptoms. As most Malawians had already been infected and recovered without needing any hospital management, layman theorists believe that such survivors across the country have developed herd immunity and are thus less vulnerable to the virus now. This theory has the potential to create a sense of safety among the public that they are immune to COVID-19, which could encourage them to totally disregard all COVID-19 prevention measures and protocols.
It's the COVID-19 vaccines…
For city dwellers and white-collar workers in the cities, the decline in COVID cases is being attributed to the vaccinations administered to willing urban residents. The vaccines have reduced both the risk of infection and the risk of becoming symptomatic when infected among the city dwellers. Some urbanites believe that in rural areas, COVID-19 cases were already nearly non-existent and therefore the high level of anti-COVID-19 vaccination sentiments and the associated rejection of COVID-19 vaccines among the rural communities cannot subdue the impact of the vaccines in urban areas. However, others are of the view that even in the cities and other urban areas, only a tiny and insignificant percentage of residents had access to COVID-19 vaccines. In their view, the opponents of those attributing the sharp fall to COVID-19 vaccines believe that such a drop in the ocean of vaccinated people cannot have such a huge impact on COVID-19 trends in the country. The attribution of the fall in cases to COVID-19 vaccinations could be beneficial if leveraged in social-behavioural change communications that could see more people demanding COVID-19 vaccinations. Blowing the trumpet on the vaccine's success and efficacy could go a long way in encouraging its uptake, especially considering that early in 2020, many vaccines expired as a result of low acceptance rates among Malawians – a waste that was unpopular with the bilateral and multilateral donors who donated the vaccines to Malawi.
Conclusion
COVID-19 remains a huge threat to Malawi and the current sharp decline in COVID-19 infection rates should not be interpreted as permanent. There is a high probability that the current trend is a temporary episode which could be followed by a sharp and lethal increase in COVID-19 cases, catching everyone unaware. This becomes an especially scary possibility when one recollects the events of last year when, following a similar decline in COVID-19 cases leading up to late December 2020, the public abandoned the COVID-19 prevention measures and enjoyed the festive season as though the pandemic did not exist. In January 2021, the country paid a huge price as COVID-19 tore through the population, with frighteningly high rates of COVID-19 infections, hospital admissions and deaths. Stakeholders should, therefore, pay attention to what the public are identifying as the explanations for the current sharp decline in cases in Malawi, and develop effective messaging strategies that could ensure the public does not become reckless again during the forthcoming festive season. As the old adage goes: Once beaten, twice shy.
---
Photo credit: © Kwame Amo/Shutterstock
---
To hear more about APRA's research findings on COVID-19, join the e-Dialogue on February 9th, 2022. Learn more and register, here.
---
Read about previous APRA research on COVID-19 in Malawi in the following blogs: