COVID-19 e-dialogue: impacts on food systems and livelihoods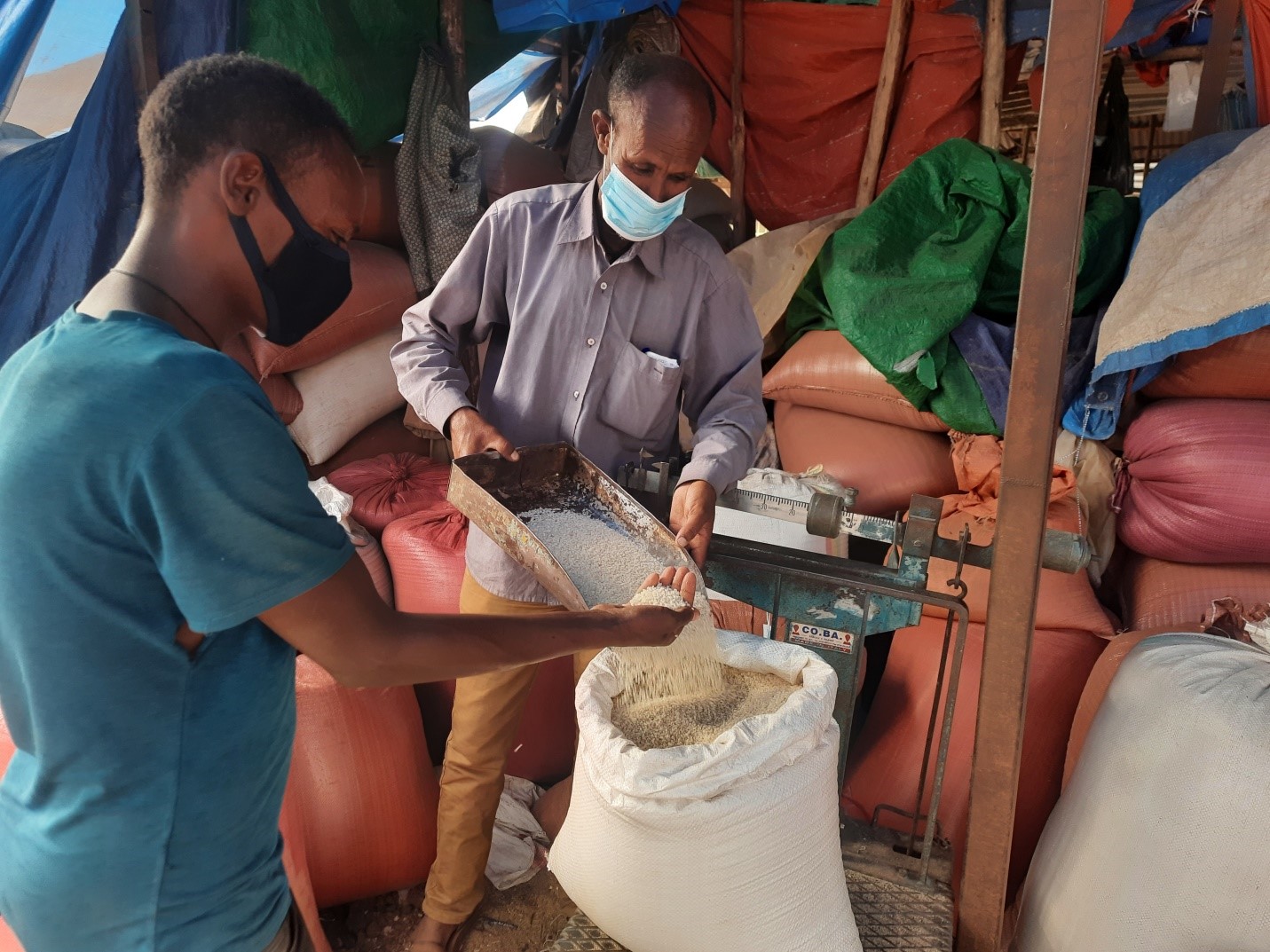 Focusing on 9 February 2022, APRA, in partnership with the UN Sustainable Development Solutions Network (SDSN) and Foresight4Food (F4F), will host an interactive e-dialogue on COVID-19 and its Effects on Local Food Systems and Rural Livelihoods in sub-Saharan Africa.
The context
Across the world, the COVID-19 pandemic has caused severe disruptions to agri-food systems. With border closures and movement restrictions imposed by governments to curb the spread of the virus, access to markets and trading were interrupted, thereby affecting the livelihoods and well-being of hundreds of millions of people in sub-Saharan Africa who rely on these activities to survive.
During 2020-21, with support of the UK Foreign, Development and Commonwealth Officer (FCDO)/UKAid, APRA researchers conducted a series of studies to examine how responses to the crisis were affecting local food systems, value chains and rural livelihoods across the region. The central research question was: How has the COVID-19 pandemic disrupted farming and domestic activities, health and human welfare, and agricultural markets and value chains, and what can we learn from this crisis to respond to major shocks and stresses in future?
Drawing on these studies, this event will bring together policy-relevant lessons on the effects of the COVID-19 pandemic on rural communities.
What to expect
Providing an overview, Amrita Saha, IDS economist, will highlight the main approach and key findings of APRA's multi-phase assessment to analyse the differential effects of the COVID-19 pandemic on agricultural commercialisation, food and nutrition security, employment, poverty, and well-being in over 800 rural households in eight countries.

Country-specific lessons will be presented by APRA researchers:
Mirriam Matita and Masautso Chimombo – Malawi
Adebayo Aromolaran and Milu Muyanga – Nigeria
Aida Isinika and Gideon Boniface – Tanzania
Vine Mutyasira – Zimbabwe
John Thompson, APRA CEO, will wrap up the first discussion by providing the key findings for equity and nutrition.
Steve Wiggins, agricultural economist at ODI, will continue the talks with a review of the implications of COVID-19 for agricultural development, food and nutrition security. Brief reflections on this discussion will be provided by expert commentators Akosua K. Darkwah from the University of Ghana and Sandra Gagnon from the International Development Research Centre.

To conclude the session, a general discussion with the presenters will be lead by development economist Rachel Sabates-Wheeler, before a final Q&A with the audience and take-aways from the panel.
---
Join us to hear more on 9 February at 1300 GMT to gain more insights. Register, here.
To find out what to expect during the dialogue, read the programme here.
---
Did you miss the dialogue? A full recording of the event can be seen here!