East Africa Rice Conference 2021 kicks off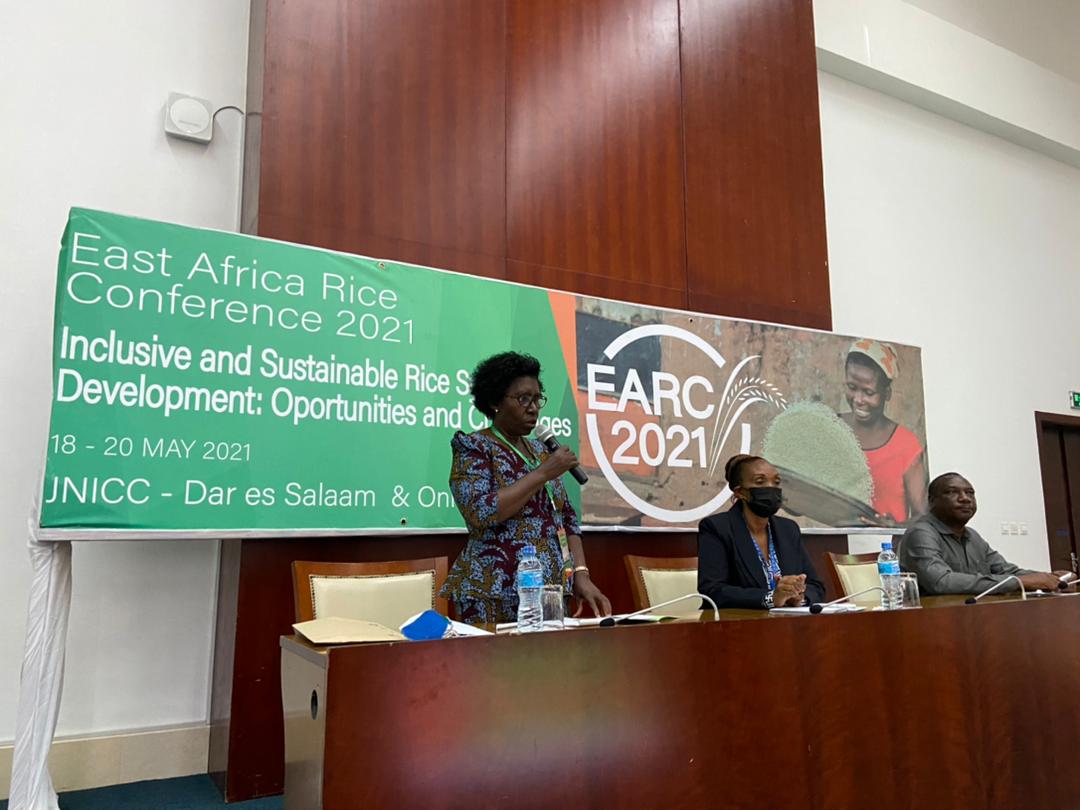 Yesterday (18 May, 2021) saw the start of the 2021 East African Rice Conference (EARC), with in-country workshops across six East African countries: Burundi, Ethiopia, Kenya, Rwanda, Tanzania and Uganda. EARC aims to identify policy reforms to transform Africa's rice sector through scientific innovations. Reports show that Africa has become a major consumer of rice with an estimated annual import cost of US$5-6 billion. Between 2010 and 2035, an additional 116 million tonnes of milled rice will be needed worldwide to meet this increasing demand, of which 30 million tonnes will be needed for Africa.
Following yesterday's in-country workshops, which all took place in a physical setting in each of the six countries, the remaining two days of EARC are taking place online. An online format will allow the conference to be as inclusive as possible for stakeholders across all regions, as well as remaining compliant with COVID-19 measures. The conference is bringing together government officials, development partners, members of the research and academic community, donors and investors, the private sector, and farmer and civil society groups to lead critical discussions for the region's agri-food systems transformation and development. Specifically, EARC will discuss key topics surrounding the region's rice value chain in a bid to increase domestic rice production to fulfil the increasing demand.
Hannington Odame, regional coordinator of the APRA programme in Nairobi, notes that sustained multi-stakeholder collaboration is a worthwhile investment and a step in the right direction for the achievement of national and regional rice self-sufficiency, food and nutrition security, poverty alleviation and improved livelihoods. He explains the discussions are focussing on accelerating progress in rice research and development, inclusive markets and value chains, rice-based livelihoods, gender and youth integration, integrated rice sector development in a changing climate, inclusive finance and investment, and agricultural policy processes and reforms.
The conference will give impetus to agricultural growth, food, and nutrition security, and rural development as outlined in the Comprehensive Africa Agricultural Development Programme. Additionally, it will optimise gains from national rice development strategies and initiatives by organisations including the Africa Rice Center, APRA, the Center for African Bio- Entrepreneurship, the Coalition for African Rice Development, the International Rice Research Institute, and the Japan International Cooperation Agency, among others.
The conference also provides an opportunity to revisit progress towards the 2014 Malabo Declaration on Accelerated Agricultural Growth and Transformation for Shared Prosperity and Improved Livelihoods commitments, adopted by African Union (AU) Heads of State and Government.
Ultimately, the conference outcomes and recommendations will provide useful multi-stakeholder information and perspectives to current Africa-wide and worldwide food and nutrition security initiatives such as the upcoming United Nations Food Systems Summit 2021. This is critical as, according to Kilimo Trust, over 1.5 million farming households in the East African Community depend on rice for food and income security with an average of US$550/household/year from rice production enterprises.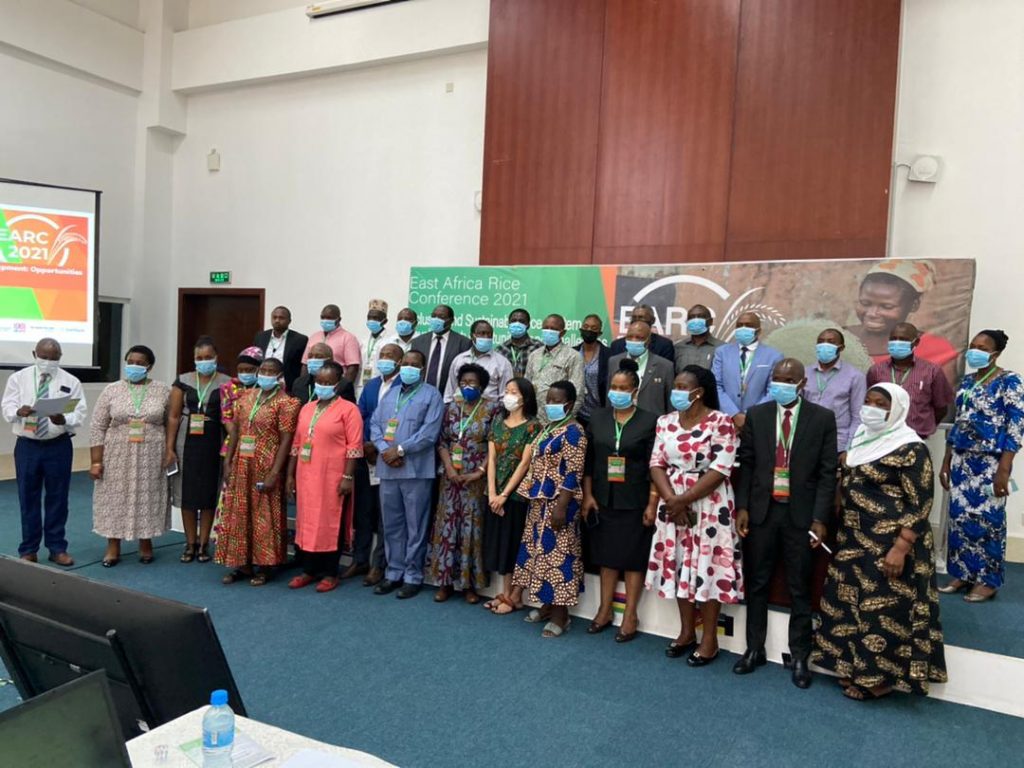 Photo credits: APRA Tanzania