How COVID-19 has affected Liliyan's Catering Services in Morogoro, Tanzania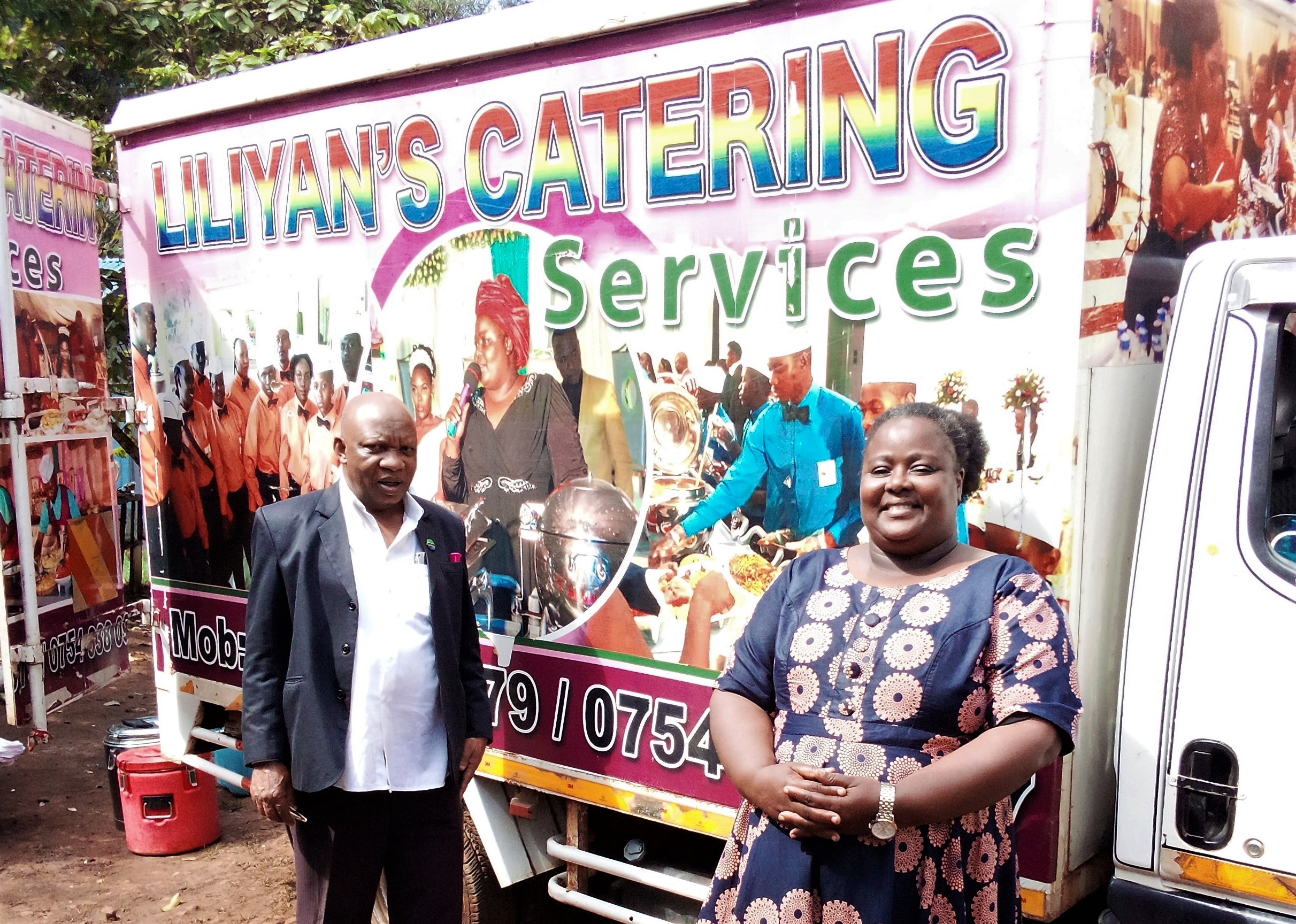 In our latest blog, APRA researchers Ntengua Mdoe, Gilead Mlay and Gideon Boniface examine the negative effect of the pandemic on Liliyan's Catering Services Enterprise, and how it is bouncing back and coping with the financial hit. The researchers then provide recommendations to policy makers on how they can ensure that small businesses like this can survive the crisis.
Read more on the Impact of COVID-19 on Food Systems and Rural Livelihoods in Tanzania in the Round One and Round Two APRA country reports.

Read the full APRA synthesis report on the Rapid Assessment of the Impact of COVID-19 on Food Systems and Rural Livelihoods in Sub-Saharan Africa, here.
---
Written by Ntengua Mdoe, Gilead Mlay and Gideon Boniface
---
Hotels, restaurants and other eateries account for a significant proportion of rice consumption in Tanzania. These businesses have experienced a decline in clients from fear of the COVID-19 pandemic, suspension of international flights, suspension of social and other gatherings in mid-March 2020 when the government announced measures to prevent the spread of the pandemic. This blog highlights the effect of the pandemic on Liliyan's Catering Services enterprise (LCSE) as one of the providers of food service away from home in Morogoro municipality.
Background of Liliyan's catering services enterprise (LCSE)
LCSE is owned by Ms. Liliyan Munisi, a very experienced small businesses operator with many years of experience:
2002 – started a small business buying ladies' clothes from Dar-es salaam for sale in Morogoro municipality;
2006 – given a tender of supplying workers uniforms by a tobacco company in Morogoro municipality until 2008;
2009 – opened a small restaurant;
2011 – LCSE was established;
2012 – LCSE was officially registered.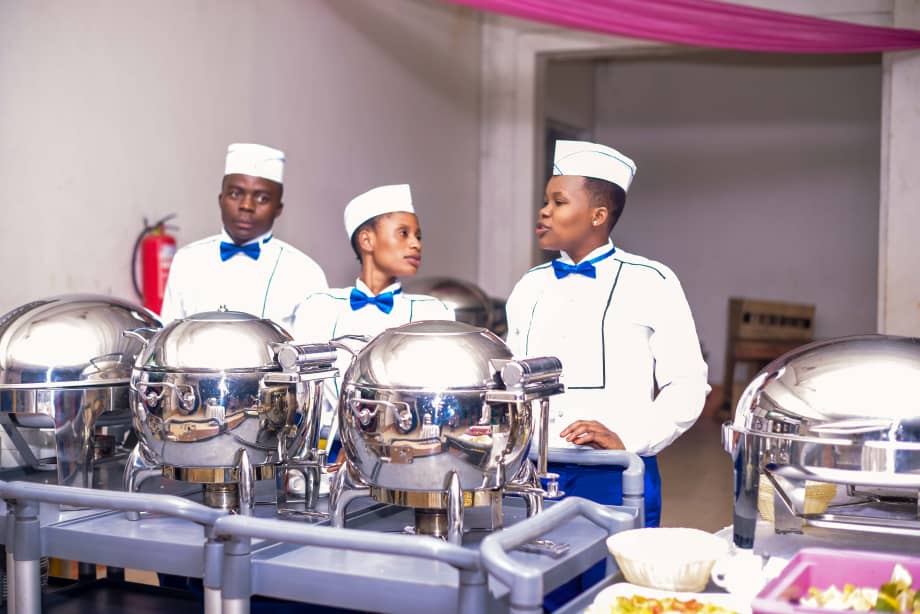 Size of LCSE
According to International Labour Organization's definition of SME, LCSE is a small-sized enterprise as it has 16 permanent employees, the majority being young women and men. It is an important outlet of raw rice in Morogoro municipality, purchasing approximately 4.0 tonnes of raw rice per month under normal business environment
Services provided by LCSE
LCSE provides catering services to educational institutions, social gatherings (weddings, funerals) and other events such as workshops and seminars in Morogoro municipality. Rice is a major component of the foods served by LCSE, and often comprises of plain rice served with meat or beans and/or vegetables or cooked with meat and spices and served with vegetables (Pilau in Swahili).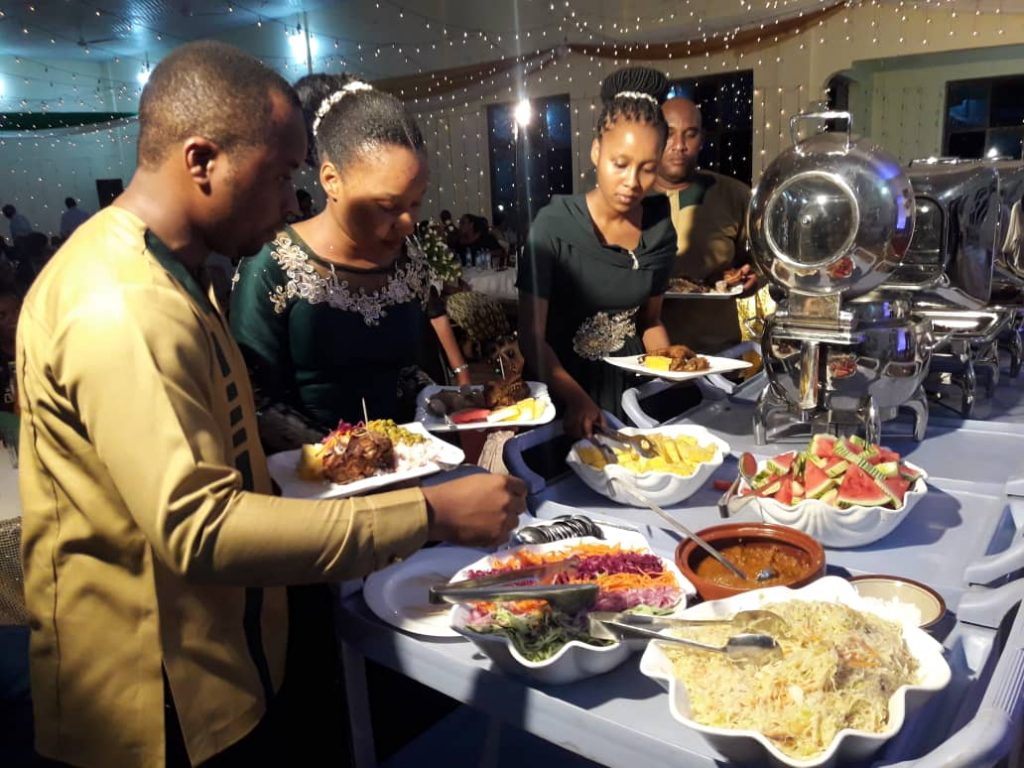 Effect of COVID-19 on LCSE's business services
COVID-19 has negatively affected LCSE after the government announcement to close educational institutions and suspend big social and other gatherings on 17th March 2020, including:
Complete loss in revenue from food services to educational institutions;
Substantial decline in revenue from provision of food services to seminars and workshops as the measures to control the spread of COVID-19 pandemic limited services to offer to gatherings with a maximum of 15 people;
Incurred costs associated with provision and washing facilities for clients in accordance with the WHO health standards despite limited number of clients;
Compensating laid-off workers in kind with food items such as rice and beans and;
Experiencing difficulties in loan repayment as a result of a decline in cash flow.
Overall LCSE's estimate of loss in gross revenue over the period of 3.5 months before resumption of the catering services was about TZS 94.5 million ($40,767.9).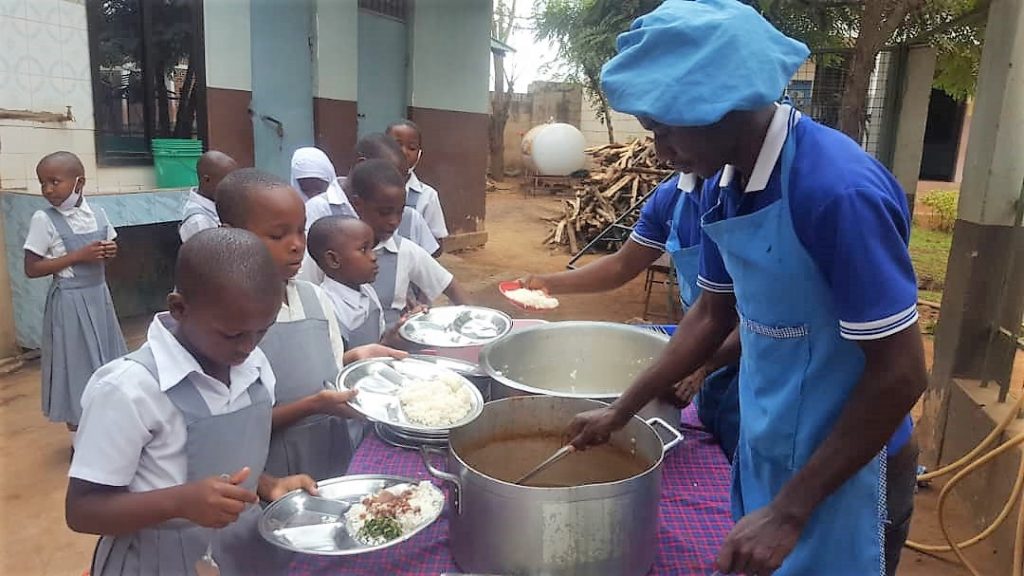 Back to business
Most actors in the rice value chain have continued business after the government's decision to remove most of the restrictive measures taken to prevent the spread of COVID-19, effective from 29th June 2020, except the enforcement of the WHO health standards. Two weeks after the government decision, Ms. Liliyan Munisi said that she has been experiencing a slow recovery of catering services to social gatherings such as weddings and funerals because some people still fear that the pandemic is dangerous. Nevertheless, catering services to educational institutions and gatherings such as seminars and workshops have returned to normal. Consequently, the company is gradually recovering the revenue lost during the 3.5 months of business decline and has reinstated all of the employees laid off in March 2020. In addition, the company has resumed orders of raw rice from its suppliers, benefiting various actors higher up the rice value chain such as processors, traders of paddy and rice farmers.
Coping with the negative impact of COVID-19
The decline in catering business activities and the uncertainty of when catering services would return to normal compelled LCSE to do the following:
Lay off some employees: 12 out of the 16 permanent employees were laid off (as mentioned above, these were later re-hired when the situation normalised);
Re-investing in livestock production, specifically poultry, dairy and pig production as a long-term coping strategy.
Way forward
Evidence from this case study shows that food outlets have experienced significant loss in revenue as a result of decline in the number of clients since 17 March 2020 following measures announced by the government to control the spread of COVID-19. Although businesses are gradually returning back to normal after the decision to remove most of the control measures from 29th June 2020, it is difficult to predict how long the consumption of food away from home will return to normal, as some consumers believe that the pandemic is still prevailing in urban areas.
To survive the crisis, these business entities need urgent liquidity support in terms of accessing and making good use of any government established survival fund for small businesses. The International Monetary Fund (IMF) approved debt service relief of US $14.3 million to help Tanzania address social-economic effects of COVID-19. Among other support to COVID-19 affected businesses, the fund can partly be used to support these small businesses. This should be complemented by revision of the repayment terms of the funds borrowed by the businesses before the COVID-19 pandemic as directed by the Bank of Tanzania.
---
Owner of LCSE, Ms. Liliyan Munisi, standing close to her business truck. Credit: LCSE
---
Please note: During this time of uncertainty caused by the #COVID19 pandemic, as for many at this time, some of our APRA work may well be affected in coming weeks but we aim to continue to post regular blogs and news updates on agricultural policy and research.