As well as writing articles and papers, Future Agricultures members are involved in lead editorial roles in a number of prestigious academic journals.
The list below includes some of the titles where our members have a significant role.
Journal of Peasant Studies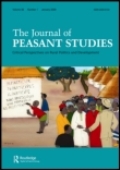 The Journal of Peasant Studies is one of the leading journals in the field of rural development. It provokes and promotes critical thinking about social structures, institutions, actors and processes of change in and in relation to the rural world.
It encourages inquiry into how agrarian power relations between classes and other social groups are created, understood, con
tested and transformed. The Journal pays special attention to questions of 'agency' of marginalized groups in agrarian societies, particularly their autonomy and capacity to interpret – and change – their conditions.

Ian Scoones, joint convenor of Future Agricultures, is a member of the Editorial Collective of the journal.
2011 Impact Factor 2.548
5 year Impact Factor 1.642
Website: http://www.iss.nl/publications/journal_of_peasant_studies/
Food Policy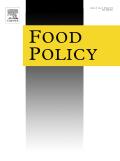 Food Policy is a multidisciplinary journal publishing original research and critical reviews on issues in the formulation, implementation and analysis of policies for the food sector in developing, transition and advanced economies.

Colin Poulton, FAC Policy Processes theme convenor, is co-editor of the journal.
2011 Impact Factor 2.054
5 year Impact Factor 2.432
Website: http://www.journals.elsevier.com/food-policy/
Development Policy Review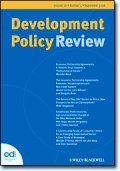 Development Policy Review publishes single articles and theme issues on topics at the forefront of current development policy debate. Coverage includes new thinking and research on such topics as poverty and inequality; gender equity; justice and the rule of law; economic growth at macro and sectoral levels; climate change; the governance of development; the political economy of aid policy; and innovations in global governance, including with regard to fragile states. Informed, rigorous, multi-disciplinary and upto-the-minute, DPR is an indispensable tool for development researchers and practitioners alike.
Steve Wiggins, FAC Commercialisation theme convenor, is co-editor of this journal.
Impact Factor: 1.522
Website: http://www.odi.org.uk/resources/development-policy-review.asp
Outlook on Agriculture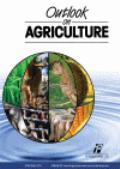 Outlook on Agriculture, published quarterly, provides analysis, reviews and commentary for an international and interdisciplinary readership. Special attention is paid to agricultural policy, international trade in the agricultural sector, strategic developments in food production, the role of agriculture in social and economic development, agriculture in developing countries, and environmental issues.

Jim Sumberg, FAC Youth theme co-convenor, is on the editorial board of this journal.
Impact Factor: 0.556
Website: http://www.ippublishing.com/oa.htm
Other research
Our Publications section catalogues the work published by Future Agricultures members, including books, journal articles, working papers and policy briefs.