Why it is expensive to produce cocoa in Ghana, a former global leader? APRA Ghana share findings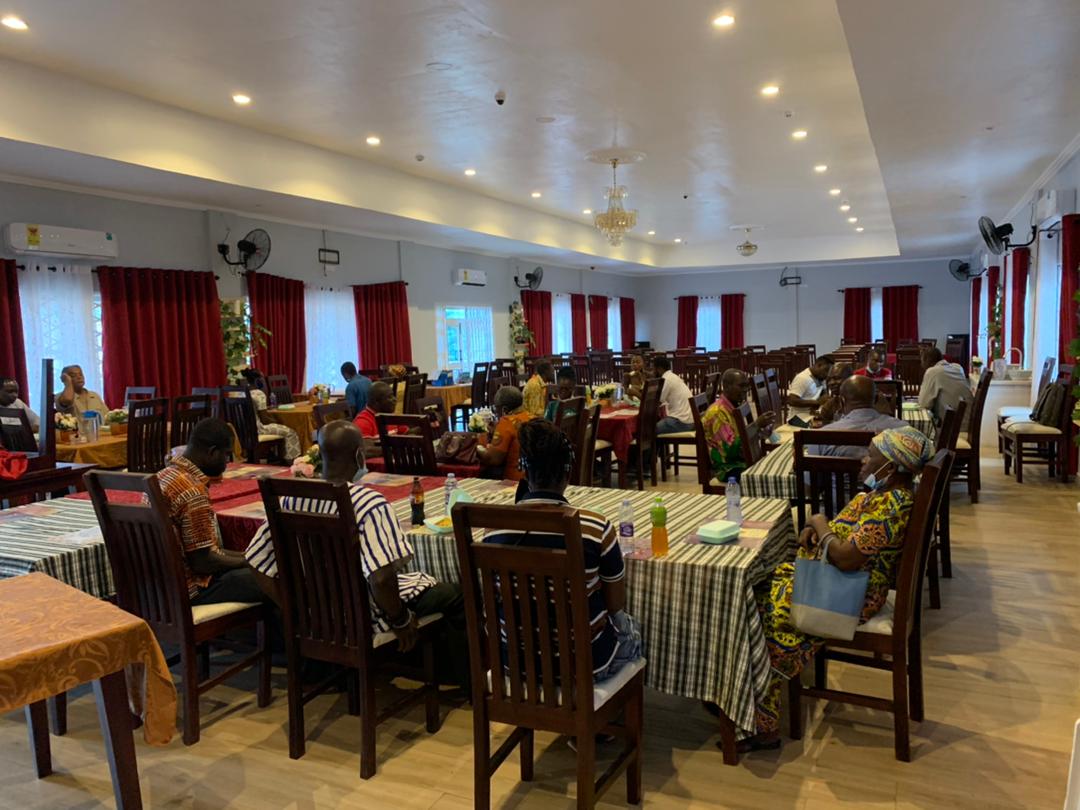 Cocoa producers in Ghana incur high production costs, but obtain low yields and receive less income. This hampers the country's cocoa commercialisation efforts, hence requiring adoption of high yielding varieties and innovative financing options and investments in labour and inputs.
These were the findings of a study carried out by APRA and the University of Ghana on agricultural commercialisation in Ghana's cocoa sector. These findings were discussed in a dissemination workshop held on Wednesday July 28, 2021, in Ghana's Suhum area. The workshop brought together players in the country's cocoa sector, mainly cocoa producers, researchers, various agricultural and cocoa service providers, and the media. The workshop discussed the historical and existing challenges that face cocoa farmers in Ghana such as difficulty in accessing land, technology, government support and labour.
The study which interviewed 241 people in Suhum-Ayensuano and 276 people in Juaboso, sought to understand the long-term changes in cocoa production and the challenges faced by cocoa farmers to inform policy. The researchers give a historical account of cocoa commercialisation trends in Suhum, one of the oldest cocoa production areas in Ghana, and Juaboso, one of the most recent regions to adopt cocoa production. The research found that Ghana, a country which led global cocoa production until the 1970s has witnessed a change in production trends. Cocoa farming has moved from the country's eastern to western forest areas, causing a decline in yields, and migration of labour to new forest areas where labour costs are higher for less work. 'Cocoa thrives in forest conditions but becomes vulnerable to diseases and declining yields once these conditions change', say the researchers, professors Kojo Amanor, Joseph Yaro and Joseph Teyo. This decline in yields is compounded by scarcity of new forests in Ghana which, at the peak of its cocoa production in the 1970s, witnessed competition as cocoa production and labour moved to Côte d'Ivoire where new forests could still be found. The ensuing scarcity of labour continues to increase the costs of labour in Ghana, and family labour is declining as young people continue to seek alternative livelihood options because they are unable to get a share of scarce family land.
As land prices in Ghana continue to increase due to land scarcity, most farmers have adopted the practice of sharecropping, an arrangement through which farmers acquire land from landowners, and then divide gains from the farms with the landlords. However, this is unsustainable as these farmers bear the costs of inputs such as fertilisers, agrochemicals, and other farm operations.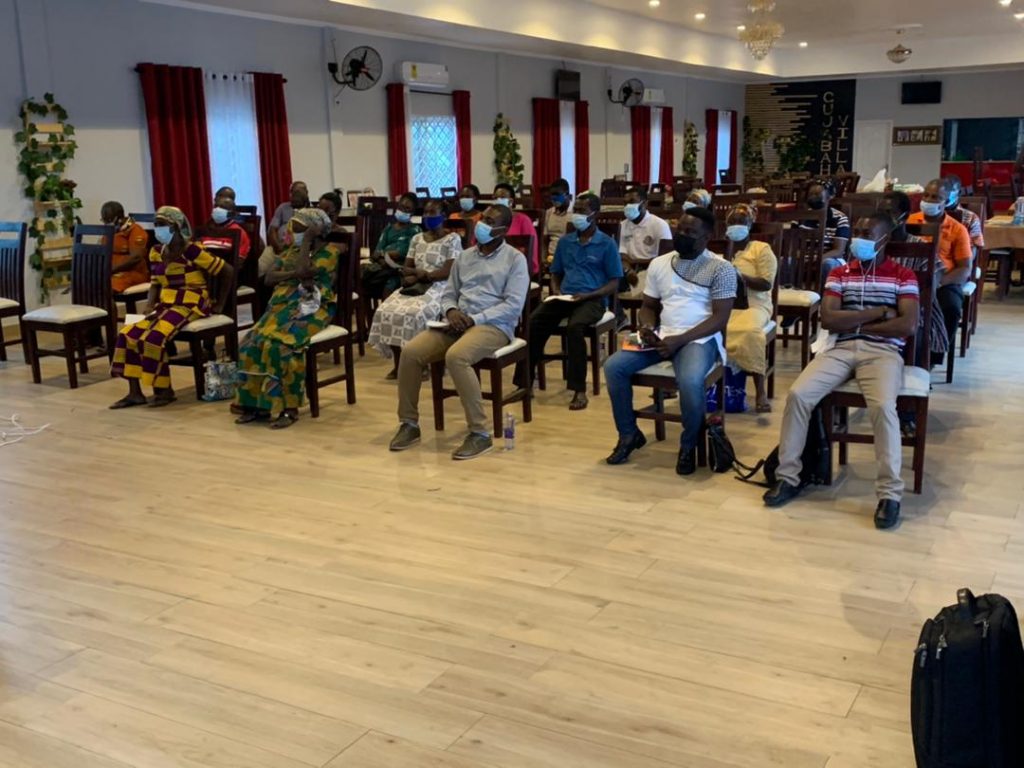 In search of solutions to revive cocoa production in Ghana
Increasing incomes for Ghana's cocoa farmers requires consideration of all the challenges faced by the country's cocoa farmers. In addition to land and labour scarcity, low returns, and insufficient resources to buy the necessary inputs, the country's cocoa sub-sector has struggled with diseases since the 1950s. Professor Amanor, a lead researcher in the study adds that, "in the cocoa sector, there has been a lot of development in technology, but the technology is not translating into significant increases in yield for a lot of farmers, or growth of wealth among cocoa farmers."
To address these challenges, the researchers propose three potential policy options which are currently under development. First, they propose that farmers who cannot afford inputs be encouraged to stop cocoa production and switch to production of other crops and livelihoods, so cocoa farming is practiced only by those who can afford the required inputs. However, most smallholder farmers in Ghana prefer cocoa farming, citing that other crops do not necessarily provide better incomes. For these farmers, although they do not earn high income from cocoa farming, it enables them to get access to land, provides them a source of income, especially in old age, and provides them with property that their children can inherit.
Secondly, the researchers propose that farmers should be provided with access to credit to enable them to afford inputs and pay for labour. However, this should be sustainable, and it should entail innovative measures to ensure that the loans are paid. Also, this approach does not address ways for the farmers to deal with high costs of inputs and low profit margins, a situation that will still strain the farmers. To deal with this, the government, through the Ghana Cocoa Board, offers subsidised inputs and services to cocoa farmers through mass spraying campaigns and fertiliser subsidies. However, this is proving to be expensive to the government in comparison to the income it receives from cocoa exports. Already, some did not access pruning and spraying services due to a shortage of state-supplied-fuel, and were required to pay for fuel to receive these services. Professor Amanor noted that, "the more farmers use inputs the more profits go to foreign companies and less to farmers." This option seems to benefit mostly international input markets that continue to earn from the purchase of inputs which are highly used. Loans to farmers to buy highly priced inputs will not solve the farmers' problem without a shift in cocoa prices, especially in export markets.
Thirdly, the study proposes the development of cocoa agroforests comprised of exotic, other forest trees and local fruit trees, such as Kola which was an important export crop in Ghana in the past. According to Professor Amanor, the resulting reforestation can reduce the vulnerability of cocoa to diseases and weeds, and consequently reduce the use of inputs, while providing other sources of income to farmers. In addition, the agroforests can "reduce disease, pests, weeds and enable cocoa to survive longer." Amanor added that for this to succeed, the farmers would need to get rights to timber trees. Besides, there is need for the government to promote markets for forest products and fruits. The three policy options that are proposed by the researchers and the workshop discussions are useful in tackling the challenges which Ghana's cocoa farmers continue to face amidst the famers' deep-seated desire for continued production of cocoa.