Understanding the Nigerian cocoa industry: the Nigerian Cocoa Summit & Awards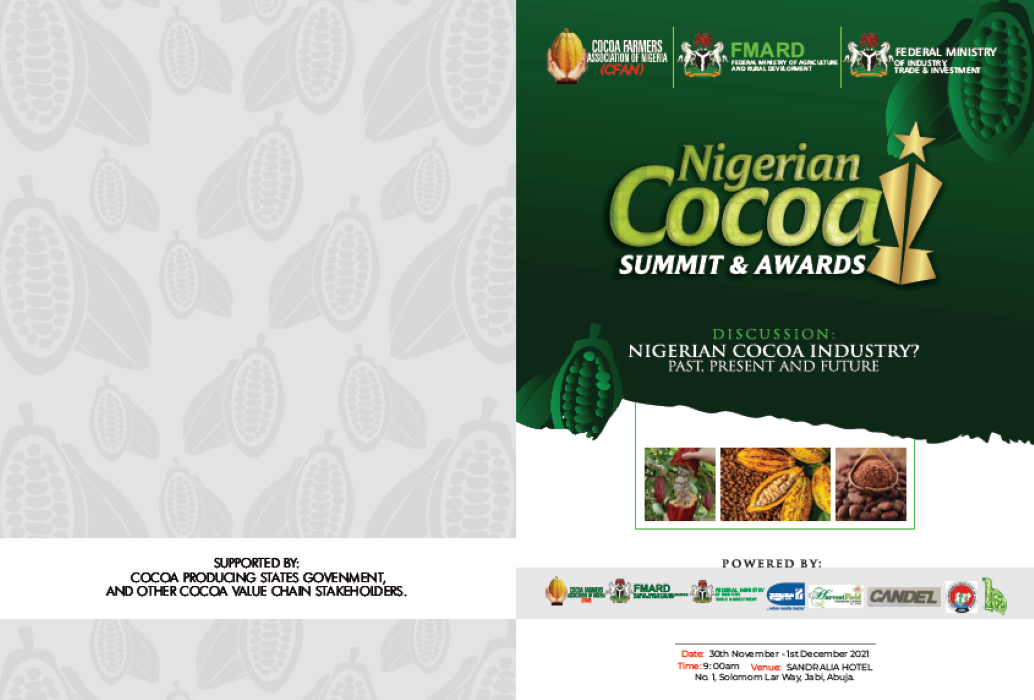 How has the Nigerian cocoa sector changed since the crop was introduced in the 1880s? What is the reality of this value chain now, in the country ranked fourth in cocoa production globally? What do stakeholders see for the future of the sector, and the thousands of livelihoods connected to it? These are all questions to be answered in the upcoming Nigeria Cocoa Summit and Awards, to be held at the Sandralia Hotel in Abuja from 30 November – 1 December, 2021.
The event, hosted by the Cocoa Farmers Association of Nigeria, the Federal Ministry of Agriculture and Rural Development, and the Federal Ministry of Industry, Trade and Investment, will feature government representatives, members of the private sector and cocoa sector stakeholders over its variety of panel discussions, presentations and keynote speeches. The topics of these sessions include sustainable public-private partnerships, the status of Nigerian cocoa processing, value addition in the cocoa value chain, best agricultural practices, the effects of climate change, and more.
One such session will be hosted by Professor Adebayo Aromolaran, the APRA Nigeria country coordinator. Professor Aromolaran will serve as the Lead Keynote Speaker during a session entitled, 'Cocoa: Past, Present and Future', which will be held at 11.25am GMT on the first day of the summit.
---
Learn more about what will be taking place at the summit in the event programme, here.