National policy dialogue: Agricultural commercialisation and smallholder transformation in Nigeria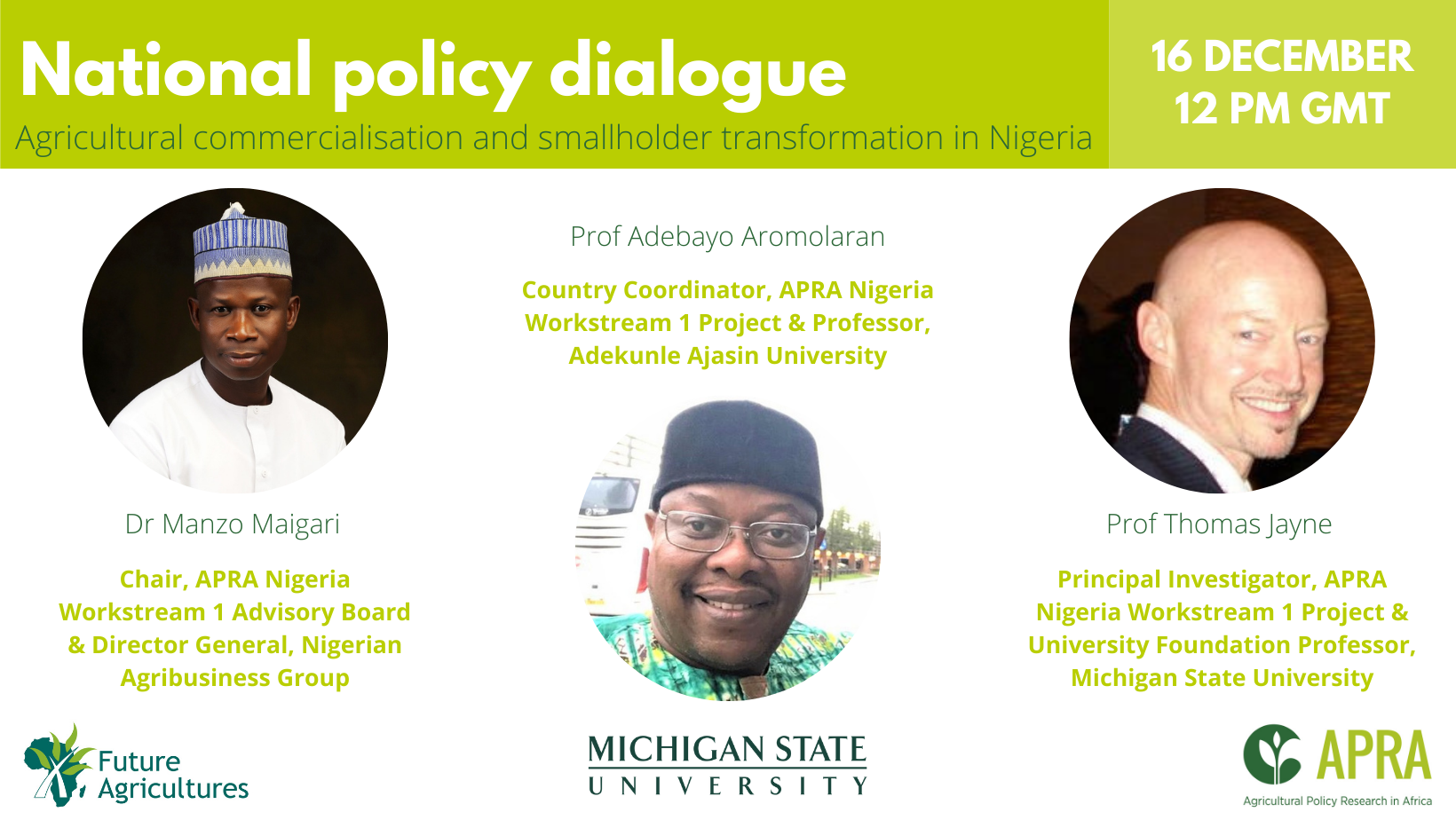 Relative to small-scale farms (SSFs), recent trends across sub-Saharan Africa show that medium-scale farms (MSFs) are accounting for an increasingly larger share of the total value of marketed agricultural products. The rise of MSFs could substantially change the structure of the food system in future.
The APRA Nigeria Workstream 1 Research Team, which includes researchers from Michigan State University, Adekunle Ajasin University, Akungba Akoko, National Extension and Research Liaison, Zaria, and the Federal University of Agriculture, Abeokuta, Ogun State, Nigeria, investigated this MSFs phenomenon and its implications on the livelihood outcomes of SSF families in Nigeria. The Ogun State Ministry of Agriculture, the Kaduna State Ministry of Agriculture and the Federal Ministry of Agriculture & Rural Development were collaborators on this study.
The studies sought answers to the following questions:
Can the growth of MSFs help increase agricultural commercialisation and improve livelihood outcomes among SSF households?
If yes, how can policy help to encourage MSFs growth, and how can this growth be made more inclusive of women, youths and the vulnerable?
On December 16, 2021, with support from APRA/Institute of Development Studies, University of Sussex, the APRA Nigeria Workstream 1 team is organising a virtual national policy dialogue to share research findings from these studies. Please join us to share in the exchange of views and discussions on this interesting topic!
---
REGISTER FOR THIS EVENT, HERE!
---
For more information, read the event programme!