APRA research features in publication on Ethiopian rice development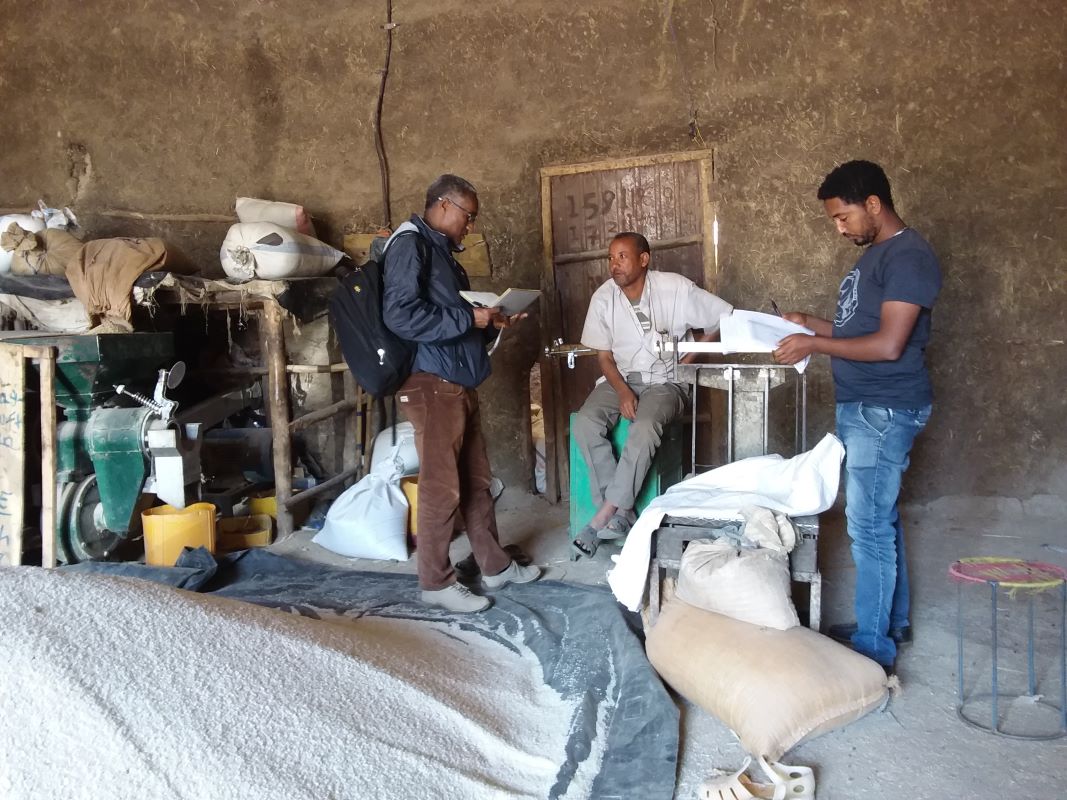 A new book including APRA Ethiopia research has recently been published by the Ethiopian Institute of Agricultural Research (EIAR). Advances in Rice Research and Development in Ethiopia presents the deliberations from an international conference held in November, 2018 at the EIAR Fogera National Rice and Training Center. The main objective of the conference was to document the status, challenges, opportunities and ways forward of a wide range of rice research and development areas, including genetic improvement, crop management, pre and post-harvest technologies, processing and utilisation, technology promotion, seed systems, socioeconomics and, partnership in rice research and development.
APRA research findings are presented in the chapters on Rice Cultivation, Processing, and Marketing in Ethiopia and Rice Commercialisation and Livelihood Pathways of Farmers in Fogera Plain.
Other contributors to the publication include EIAR, the Japan International Cooperation Agency's EthioRice project, the Agricultural Growth Program, the Mennonite Economic Development Associates project, the International Rice Research Institute, AfricaRice, and the Agro-Business Induced Growth programme. The book was co-edited by APRA's Dawit Alemu, along with Taye Tadesse, Mulugeta Atnaf, Tilahun Tadesse and Kiyoshi Shiratori.
The EIAR book has been published in advance of a forthcoming high level roundtable, which is being planned by the Ministry of Agriculture and EIAR, in order to inform decision-makers on priority areas of intervention and the revision of Ethiopia's national rice development strategy (2020 – 2030). The strategy, which aims to increase production, productivity, and quality of locally-produced rice to ensure self-sufficiency in Ethiopia, aims to address the following key challenges:
competition between imported rice and local production,
a lack of skilled manpower and research facilities,
poor infrastructure for commercialisation of rice production,
poor marketing system for domestic production compared to imported rice, and
limited contribution of commercial rice production.
The programme for the high level roundtable and agenda for discussions is being compiled by Dawit Alemu.
Advances in Rice Research and Development in Ethiopia is available to download as a PDF from ResearchGate. For more information on rice development in Fogera, see APRA Working Paper 18: A Historical Analysis of Rice Commercialisation in Ethiopia: the Case of the Fogera Plain. A shorter research brief on the topic is also available here.

Cover image: © Dawit Alemu, APRA