APRA Nigeria team prepares to present findings in dissemination event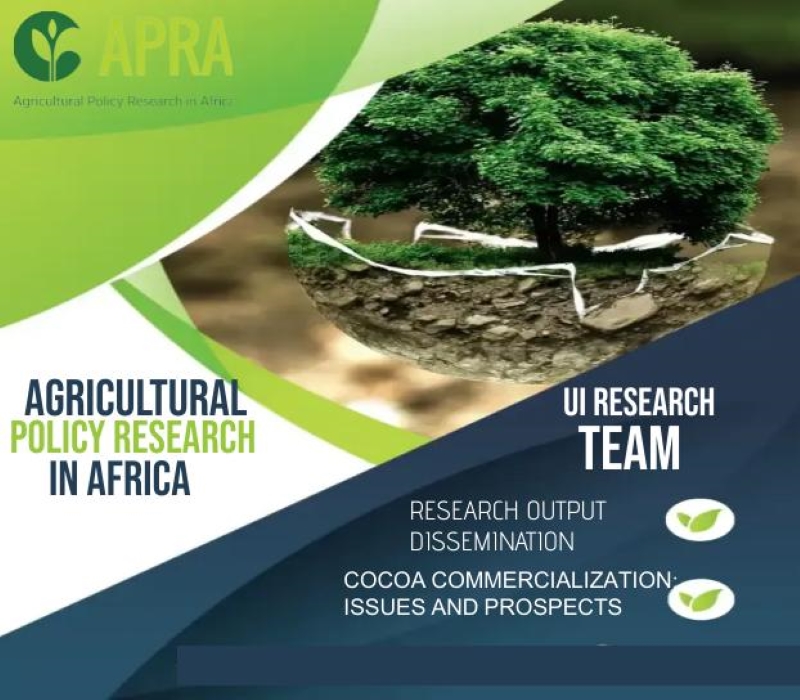 Over the previous five years, the APRA Nigeria Work Stream 2 (WS2) team has been working to explore longitudinal change over time, and identify different pathways of agricultural commercialisation and their outcome pathways in the country. Now, as the team has been compiling their research into reports and identifying policy implications of their findings, they will be hosting a dissemination workshop to present these findings and pathways, to share the way forward they see for Nigeria's small- and medium-scale farmers.
On Friday 26 November, 2021, the team will gather together stakeholders in the cocoa value chain, representatives of Nigerian governmental agencies, fellow researchers, and more to present, discuss and receive feedback on their research.
Presenters include members of the WS2 team: Dr K.A Thomas, Dr M.O. Olutayo and Dr O. Adeola Olajide
To participate in this event and learn more about Nigerian Work Stream 2's findings, click here.
In addition to this national event, two additional state events will also take place on 15 and 17 December, 2021, in order to share research findings at the state and local government levels.