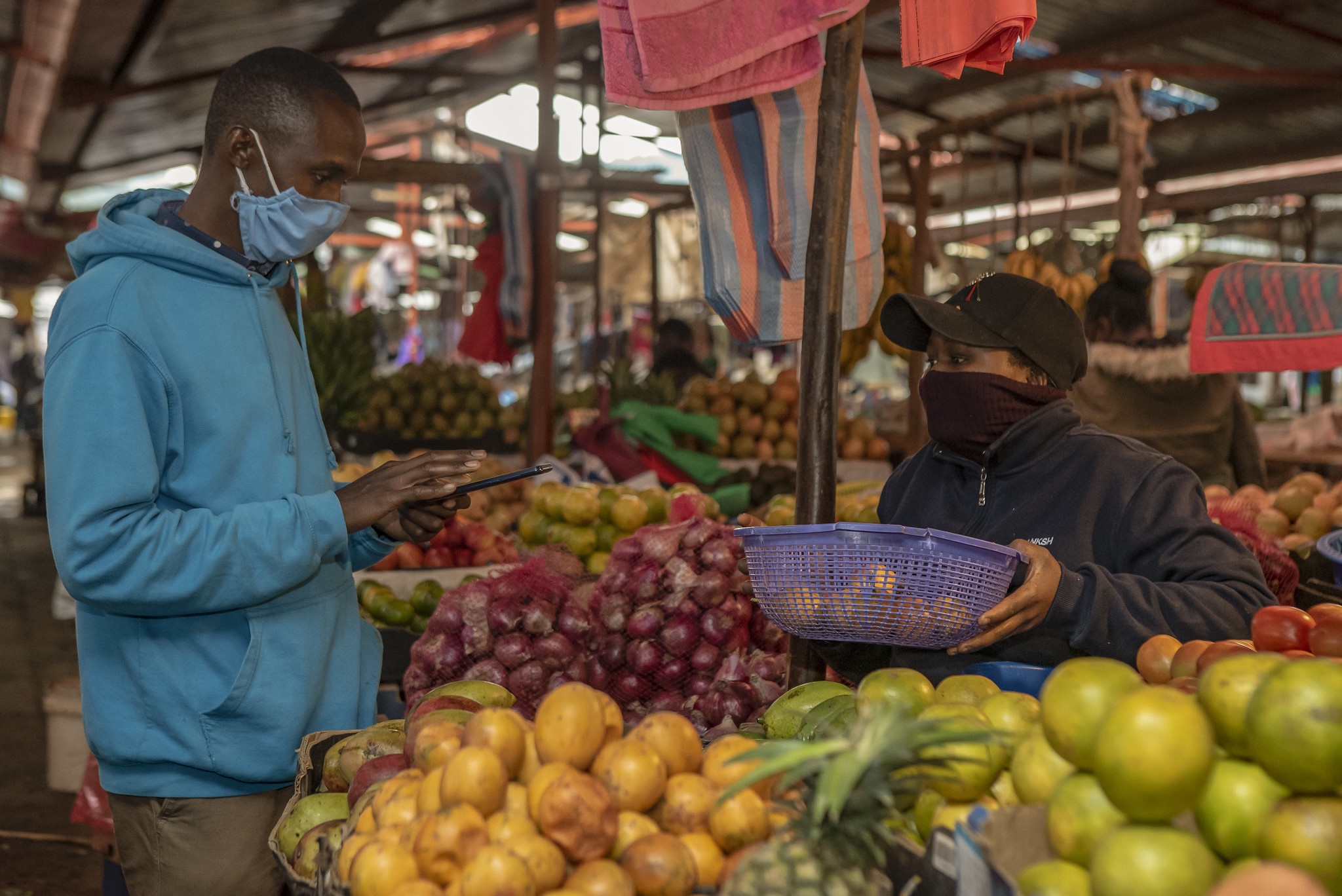 Add this event to your calendar
Wednesday 16 December 11:00 until 12:00 on Zoom

Speaker: John Thompson and Imogen Bellwood-Howard
Part of the series: SSRP Webinar Series on the Pandemic and Sustainability
Register to attend this Sussex Sustainability Research Programme (SSRP) webinar: 'The impact of COVID-19 on food systems and rural livelihoods in Africa'.
Even before the COVID-19 pandemic struck, the United Nations reported that more than 250 million people in Sub-Saharan Africa faced severe food insecurity. Incomes for farmers were lower in real terms than anywhere else in the world, and more than 30% of children were stunted, partly due to poverty and poor diets.
Since then, the World Food Programme and other agencies have warned that COVID-19 could cause one of the worst global food crises since World War II and predicted a doubling of the number of people going hungry over the next year – more than half of them in Africa.

The Agricultural Policy Research in Africa (APRA) Programme of the Future Agricultures Consortium (FAC), a partnership of over 100 African and UK researchers working on agricultural policy issues, has been conducting a number of comparative studies to assess how COVID-19 measures and restrictions are affecting local food systems, rural livelihoods and value chains.
This one hour webinar will feature two presentations by John Thompson (SSRP Deputy Director, IDS Fellow and CEO of the APRA Programme) and Imogen Bellwood-Howard (SSRP Member, IDS Fellow and APRA Researcher) discussing recent APRA work, providing policy-relevant insights into the differential impact of COVID-19 in Sub-Saharan Africa. The presentations will be followed by a question and answer session chaired by Joseph Alcamo, Director of SSRP.
Register now to attend this free webinar that will take place on Zoom.
For any enquiries about this event, please contact ssrp@sussex.ac.uk.
—
About SSRP
The Sussex Sustainability Research Programme (SSRP) is committed to delivering science for the Sustainable Development Goals (SDGs). Building on the University of Sussex's tradition of interdisciplinarity, SSRP provides critical research focused on identifying possible trade-offs and synergies among the SDGs for achieving global goals for humanity and the environment. Read the blogs on SSRP's forum for the pandemic and sustainability.
About APRA
Agricultural Policy Research in Africa (APRA) is a six-year research programme of the Future Agricultures Consortium (FAC). APRA aims to identify the most effective pathways to agricultural commercialisation that empower women, reduce rural poverty, and improve food and nutrition security in sub-Saharan Africa. Through in-depth interdisciplinary, comparative research across nine countries, APRA is generating high-quality evidence and policy-relevant insights on more inclusive pathways to agricultural commercialisation. Find out more and read blogs about APRA's response to COVID-19.
---
Feature photo credit: World Bank.