Awakening Africa's Sleeping Giant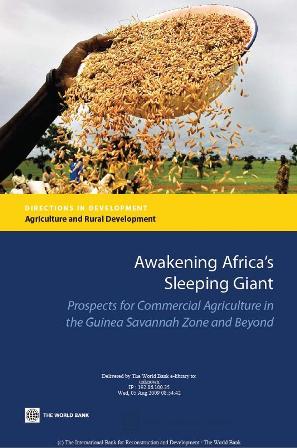 21-22 June 2010
FAC and its partner SOAS (Faculty of Law and Social Sciences) convened an international workshop to critically assess the prospects for dramatically expanding internationally competitive agriculture in Sub-Saharan Africa, with a particular focus on the Guinea Savannah agro-ecological zone.
Awakening Africa's Sleeping Giant' explores the feasibility of restoring international competitiveness and growth in African agriculture through the identification of products and production systems that can underpin rapid development of a competitive commercial agriculture.
Based on a careful examination of the factors that contributed to the successes achieved in Brazil and Thailand, as well as comparative analysis of evidence obtained through detailed case studies of three African countries – Mozambique, Nigeria, and Zambia – the authors argue that opportunities abound for farmers in Africa to regain international competitiveness, especially in light of projected stronger world markets for agricultural commodities over the long term. This provides reasons for optimism regarding the future prospects for agriculture as a major source of inclusive growth in many parts of Africa.
Awakening Africa's Sleeping Giant – workshop invitation (102.36 kB)
Latest articles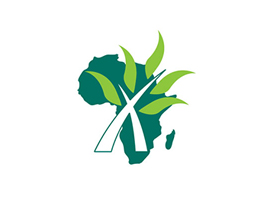 October 18, 2010 / Awakening Africa's Sleeping Giant
By Ian Scoones, FAC Co-coordinator A fascinating FAC workshop has just finished hosted by FAC partner, SOAS, focusing on the World Bank's Awakening Africa's Sleeping Giant report. This argues that a huge area, defined as the 'Guinea savannah', stretching across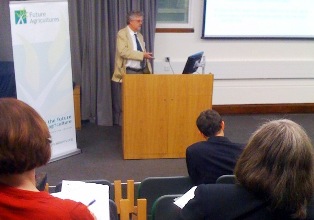 July 30, 2010 / Awakening Africa's Sleeping Giant
With continuing strong world prices for agricultural commodities, agriculture researchers met recently in London to examine how African farmers might boost commercial production of crops such as rice and cotton. The workshop goal was to critically examining a recent study