The unintended consequences of COVID19 lockdown in Nigeria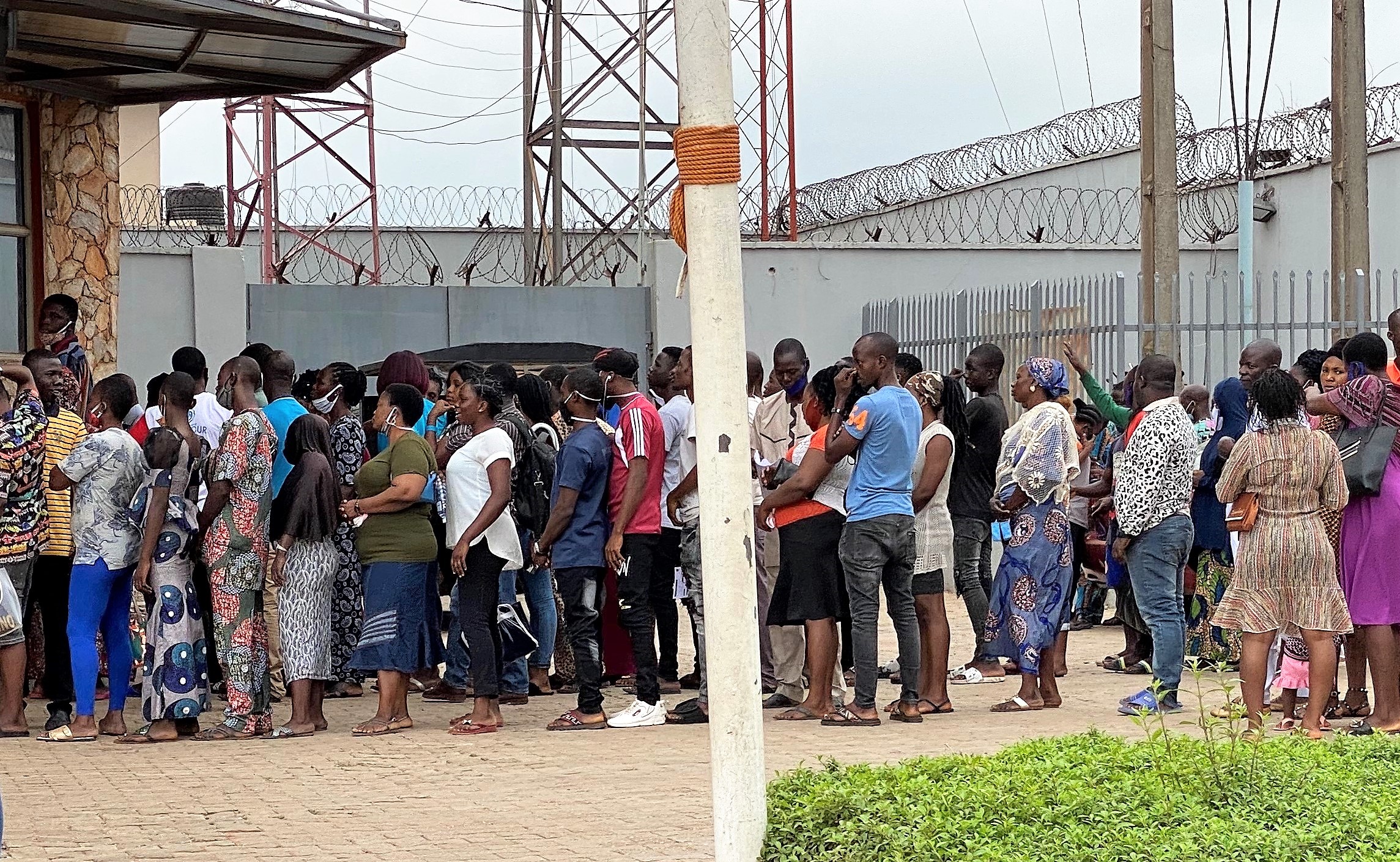 ---
Although the COVID19 pandemic has not yet affected Nigeria to the same extent as some countries, the Nigerian Government introduced strict lockdown measures across the country to restrict the spread of the virus. In our latest blog, APRA researchers Adebayo B Aromolaran, Fadlulah O Issa and Milu Muyanga examine what the impact has been the food-value chain, and on the general attitude of Nigerians towards the pandemic.
Read more on the Impact of COVID-19 on Food Systems and Rural Livelihoods in Nigeria in the Round One and Round Two APRA country reports.

Read the full APRA synthesis report on the Rapid Assessment of the Impact of COVID-19 on Food Systems and Rural Livelihoods in Sub-Saharan Africa, here.
---
By Adebayo B Aromolaran, Fadlulah O Issa and Milu Muyanga
---
Introduction
The first case of COVID19 in Nigeria was reported on February 28, 2020. Six months after, only 53477 cases and 1011 deaths related to COVID 19 have been reported, compared to countries such as USA (6,096,235 cases), Brazil (3,812,605 cases), India (3,461,240 cases) and South Africa (620,132 cases). The Nigerian Government implemented several measures to contain the spread of the disease, some of which negatively impacted the livelihoods of many low-income households. This blog makes an early assessment of the impacts of lockdown on the agri-food system and livelihoods in rural and low-income urban Nigeria.
Government response to COVID19
To control the spread of the COVID19 pandemic, the government imposed total or partial lockdowns on human activities from March 25. The nature and intensity of these lockdowns varied by state and over the first three months. Many states had lockdowns for three-four days a week. In some others, the lockdowns restricted of movements at night. Most states also complied with Federal Government directives which included:
Imposition of curfew from 8pm (later from 10pm) to 4am;
Closure of schools at all levels from primary to tertiary;
Suspension of all religious gatherings and meetings;
Closure of international and domestic airports;
Limitation of any form of gathering including burials, birthday parties and weddings to a maximum of 20 persons;
Reduction of market days to a few days in a week;
Reduction in public transportation carrying capacity to a maximum of 70%;
Closure of state borders to reduce inter-state transmission and;
Reduction in weekly working hours in the public service.
Impact of COVID19 lockdowns on farm labour availability
The restrictions on movement of people reduced availability of hired labour on farms. For example, many hired workers during the planting season in Ogun State (located in southern Nigeria) often came from other states, and the lockdowns were implemented at the start of the planting season in southern Nigeria. Consequently, land preparation activities were severely affected by a shortage of hired labour. This disruption also resulted in drastic reduction in area cultivated to crops in southern Nigeria.
Impact of COVID19 lockdowns on agro-input availability
The lockdowns have also negatively impacted agro-input and credit accessibility. For example, poultry feed millers in southern Nigeria experienced reduced access to maize, a very important input to poultry feeds, that is sourced from the northern part of the country. In addition, a smaller area cultivated to maize in southern Nigeria due to labour shortage further reduced the availability of maize for poultry feed production. This led to a spike in the price of maize from ₦90/kg in March to ₦172/kg in the middle of August 2020. Consequently, many feed millers had to either shut down their operations or are operating below capacity. Furthermore, reduced working hours, number of customers attended to per day, and selective branch closures by banks negatively impacted credit accessibility. Exceptionally long queues were noticed at bank entrances.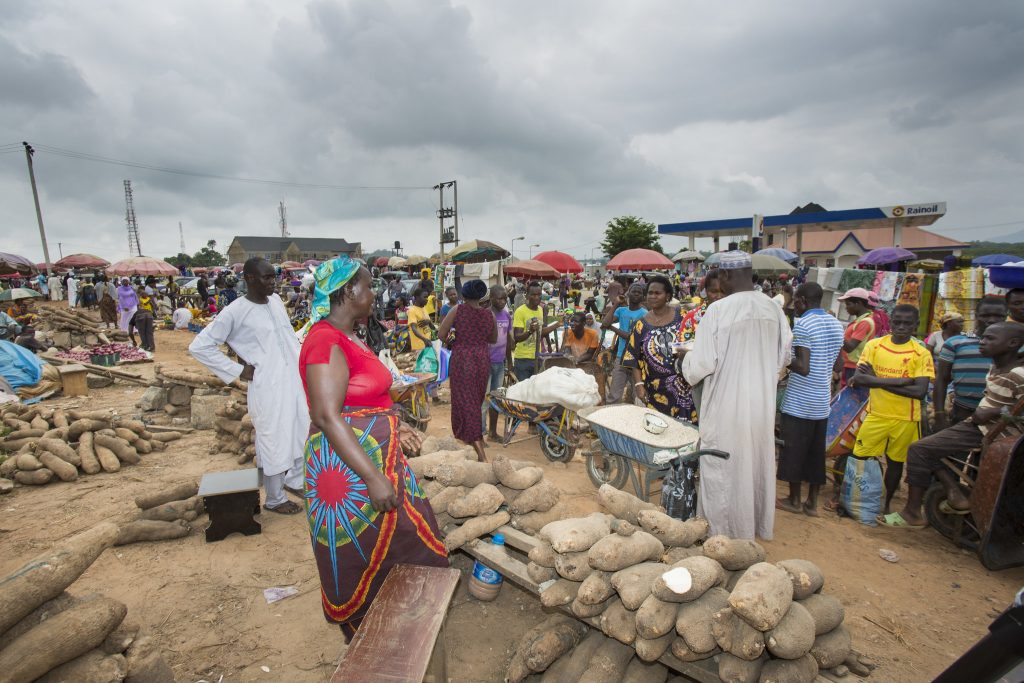 Impact of COVID19 lockdowns on marketing of farm produce
Farm gate prices of produce went down because of the market shutdowns, and reduced movements, especially interstate, by traders. For the same reasons, prices of food items in regional markets increased substantially. So, farmers were making reduced profits by selling in local markets while urban consumers were paying higher prices because of low supplies in the regional markets. In Ogun State, a ton of cassava which was ₦10,000 ($26) before the lockdown rose to ₦38,000 ($99) within 3 months. The price hike in regional markets was partly due to hoarding by traders since new supplies were not coming in as expected. This behaviour might require some form of Government intervention if the COVID 19 crisis continues.
Impact of COVID19 lockdowns on food and nutrition
In the short term, reduced income from both farm and off farm activities could negatively impact food intake and nutrition through reduced households' disposable incomes. In the longer term, this may lead to poorer household food and nutrition by reducing farm input purchasing power and land area cultivated.
Among low income urban households, food and nutrition is negatively impacted by the substantial reduction in income flow due to reduced economic activity levels, resulting from the lockdowns and restrictions. In addition, high prices in urban markets caused by restrictions to the movement of traders to and from the farm gate has further compounded food security concerns among low income urban households.
Attitude of Nigerians to Government response to COVID19
The general feeling among low resource rural and urban Nigerians is that the intensity and duration of the lockdown is unnecessary and has brought about severe hardship in terms of decreased food availability, reduced incomes, as well as increased disease and mortality rates.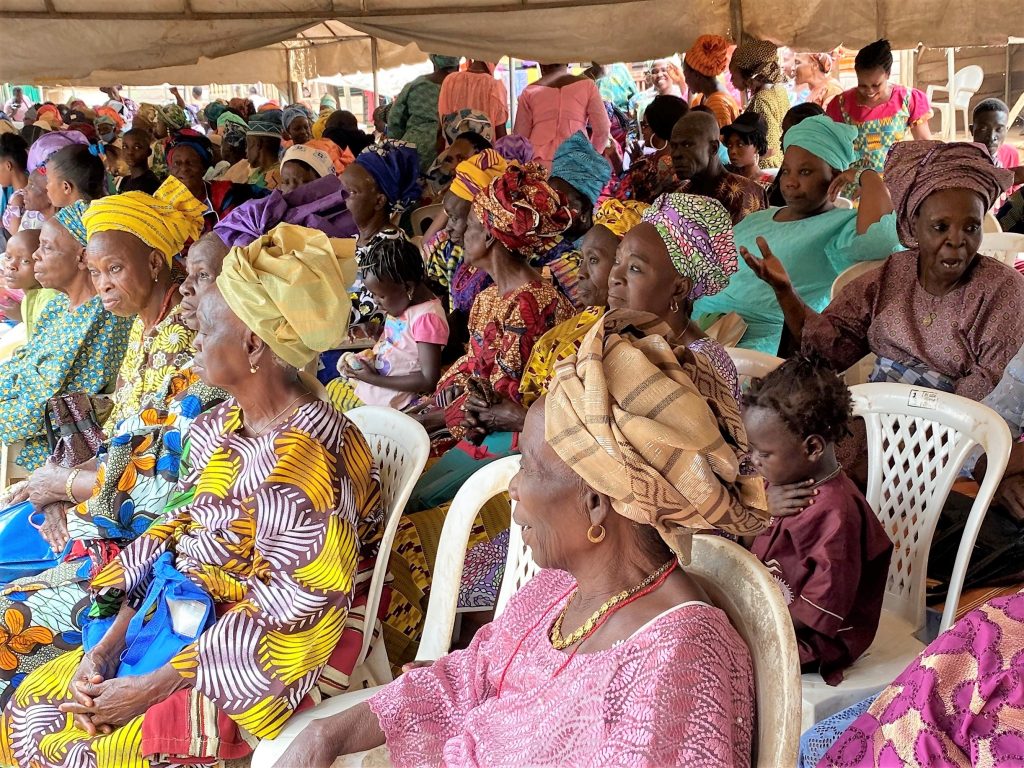 The ordinary Nigerian would choose to go to earn his/her daily living over the fear of getting infected with COVID 19. Many believe that COVID 19 is a disease of the wealthy and privileged class, and that most of the actions by government agencies are efforts by politicians to amass personal wealth. These partly account for why regulations such as social distancing, wearing a mask, and hand sanitising are not taken very seriously by many people. Even though Nigerians do not expect a future increase in COVID 19 cases, this attitude could put the larger population at risk from future outbreaks.
Government sources attribute the low COVID 19 infection and death rates in Nigeria to its proactive lockdown actions, but many Nigerians view their own resilience in terms of natural immunity, God's protection and the intake of juices form local herbs and medicinal plants as key. Anecdotal evidence shows that many Nigerians who had symptoms like COVID 19 hardly call government agencies to request a test or even go to the hospital to be treated. Rather, they resort to self-medication or visit local chemists.
---
Feature image: Queue at a bank entrance in Ogun State, Nigeria. Credit: Omotola Ilemobayo.
---
Please note: During this time of uncertainty caused by the COVID19 pandemic, as for many at this time, some of our APRA work may well be affected but we aim to continue to post regular blogs and news updates on agricultural policy and research.