How is COVID-19 shaping agricultural production and commodity marketing among smallholders in Zimbabwe?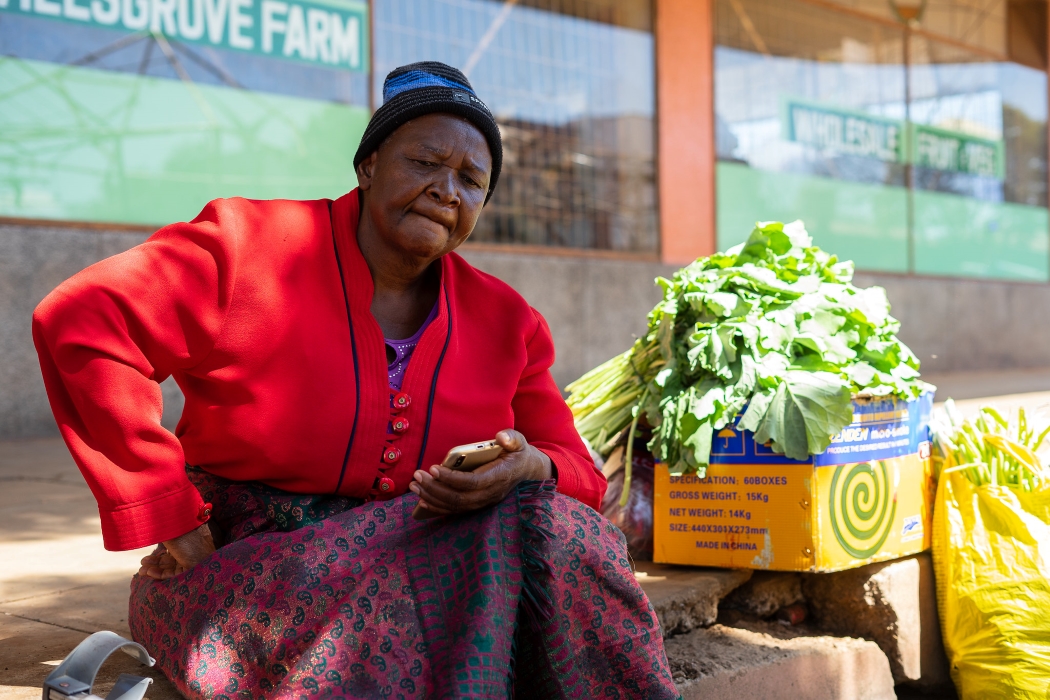 ---
In this blog, APRA researcher Vine Mutyasira examines the impact of lockdown measures on smallholder farmers in Mvurwi and Concession, Zimbabwe. He examines how these restrictions have hit agricultural production and commodity marketing, and gives recommendations on how to combat problems, such as the decline in extension services to farmers.
This blog is linked to APRA Round One and Round Two country reports on the Impact of COVID-19 on Food Systems and Rural Livelihoods in Zimbabwe.

Read the full APRA synthesis report on the Rapid Assessment of the Impact of COVID-19 on Food Systems and Rural Livelihoods in Sub-Saharan Africa, here.
---
Written by Vine Mutyasira
---
Several articles have been written about the impacts of the COVID-19 pandemic on global economic systems and the agricultural sector in particular. Clearly, it has caused disruptions in global food supply chains and has taken a significant toll on local food systems and rural livelihoods, especially among rural farming communities where livelihoods are anchored on agricultural production. Agricultural activities in Zimbabwe have been affected by the national lockdown. The policy was first implemented on the 30th of March, slightly eased and then extended indefinitely on the 16th of May. The government has, however, been gradually eased the lockdown restrictions, announcing that supermarkets, restaurants and vegetables markets, among other essential services, were allowed to reopen but only operate from 8am to 3pm daily starting 21st of July.
The lockdown measures generally restricted movement of people across communities and hence access to markets for produce such as vegetables and auction floors for tobacco sales, as well as access to farming inputs. APRA interviewed over 100 households in Mvurwi and Concession, as well as key informants representing community leaders, farmer representatives and extension officers, to get a picture of the effects of the pandemic food systems and livelihoods in rural communities.
Agricultural production and food supply chains have felt the negative impacts of the coronavirus, particularly as a result of the restrictions imposed by the national lockdown. The lockdown restrictions accentuated the availability of labour for farming activities. About 45% of the farmers interviewed reported that they were unable to hire labour services for their farming activities, while 48% said that the cost of hiring day or casual labour had gone up during the COVID-19 crisis. An extension officer reported a situation unfolding at Montgomery Farm in Ward 24 of Concession. The farm produces horticultural crops such as cherry pepper and peas on over 30 hectares of land all year round. However, due to restrictions on the movement of people, they have been having challenges securing the required labour for the farm activities. As a result, they were forced to downsize their operation.
Impact on agricultural markets
Marketing of agricultural produce has also been affected in many ways. First, the lockdown restrictions made it difficult for farmers to access distant and often lucrative markets such as the Mbare Musika in Harare. There are incidences where farmers with a truckload of cabbages would be turned back at police roadblocks while on their way to the market. About 81% of interviewed farmers reported a significant drop in sales through district and regional markets. This was further compounded by the rising cost of transportation, as service providers demanded payment in US dollars. Secondly, lockdown restrictions severely affected the ability of buyers and brokers to visit communities and purchase produce directly from farmers. As a result, farmers reported a significant drop in farmgate sales for agricultural produce. Thirdly, closures of restaurants and other local informal food outlets decimated the local market for agricultural produce, especially horticulture, poultry and dairy products. An extension officer in Mvurwi reported of cases where farmers were forced to slaughter their flocks of layers chickens because of failure to access poultry feeds and also being unable to sell the eggs on the local markets.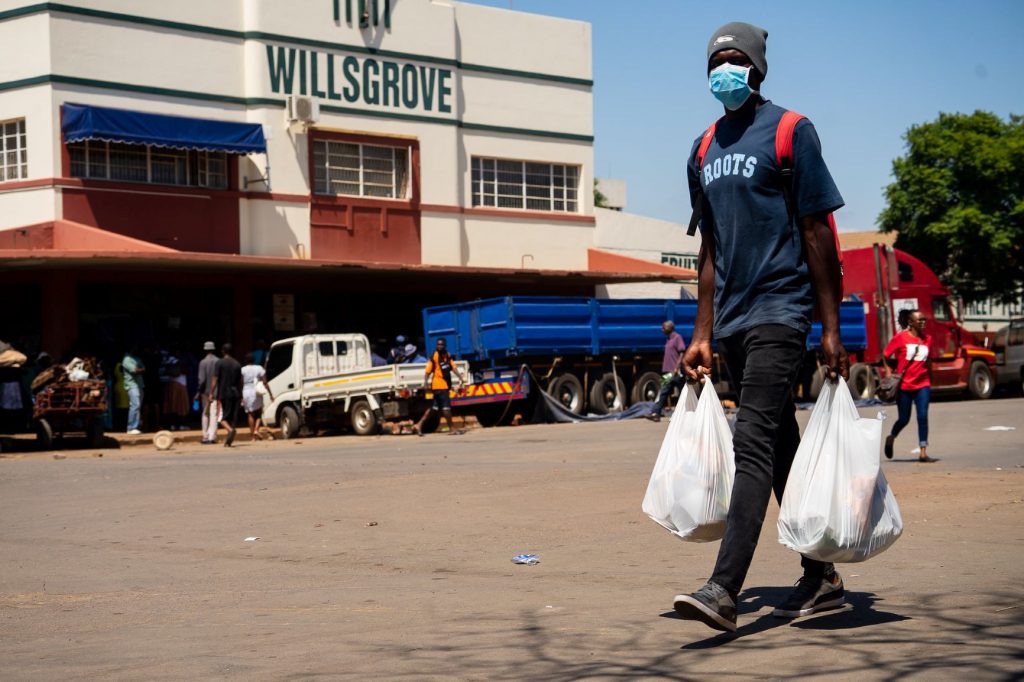 Impact on inputs and support services
Detrimental impacts to agriculture have also been felt through disruptions in the supply and availability of critical farm inputs and support services, which potentially affects households' ability to produce for themselves. Due to general restrictions on inter-city and international travelling, local input suppliers have not been able to restock their inputs and agrochemicals. As a result, local Agro-dealership shops have been running low and some of them have closed shop due to lack of business. As a result, 88% of the farmers we interviewed reported that prices of farm inputs such as seeds, fertilisers, agrochemicals and veterinary drugs had gone up following the COVID-19 crisis. The cost of tillage services has also increased as fewer people were offering the service due to the shortage of fuel. Another crippling factor is the unavailability of extension services. About 70% of the farmers reported that access to essential extension services was reduced during the pandemic, probably as extension officers were reluctant to offer face to face trainings without the necessary personal protective equipment.
Way forward
Overall, the COVID-19 pandemic has created massive disruptions in agricultural production and marketing activities. Across agriculture, impacts have ranged from the disruption in the marketing activities, limited access to hired labour services and production inputs, increasing cost of transportation, as well as availability and cost of tillage services. As a result, the livelihoods and general food security situation of the rural communities have been negatively affected. Measures to strengthen food systems, through increasing the availability farm inputs and technical services, will be crucial especially as the farming season is fast approaching. Interventions such as supporting agro-dealership programs should enable farmers to readily access critical inputs, while adopting innovative extension approaches such as mobile agri-advisory service extension model should help provide timely and relevant advice to farmers.
---
Feature photo credit: International Labour Organization
---
Please note: During this time of uncertainty caused by the COVID19 pandemic, as for many at this time, some of our APRA work may well be affected but we aim to continue to post regular blogs and news updates on agricultural policy and research.