Does Ethiopia have a social protection system to respond to COVID-19?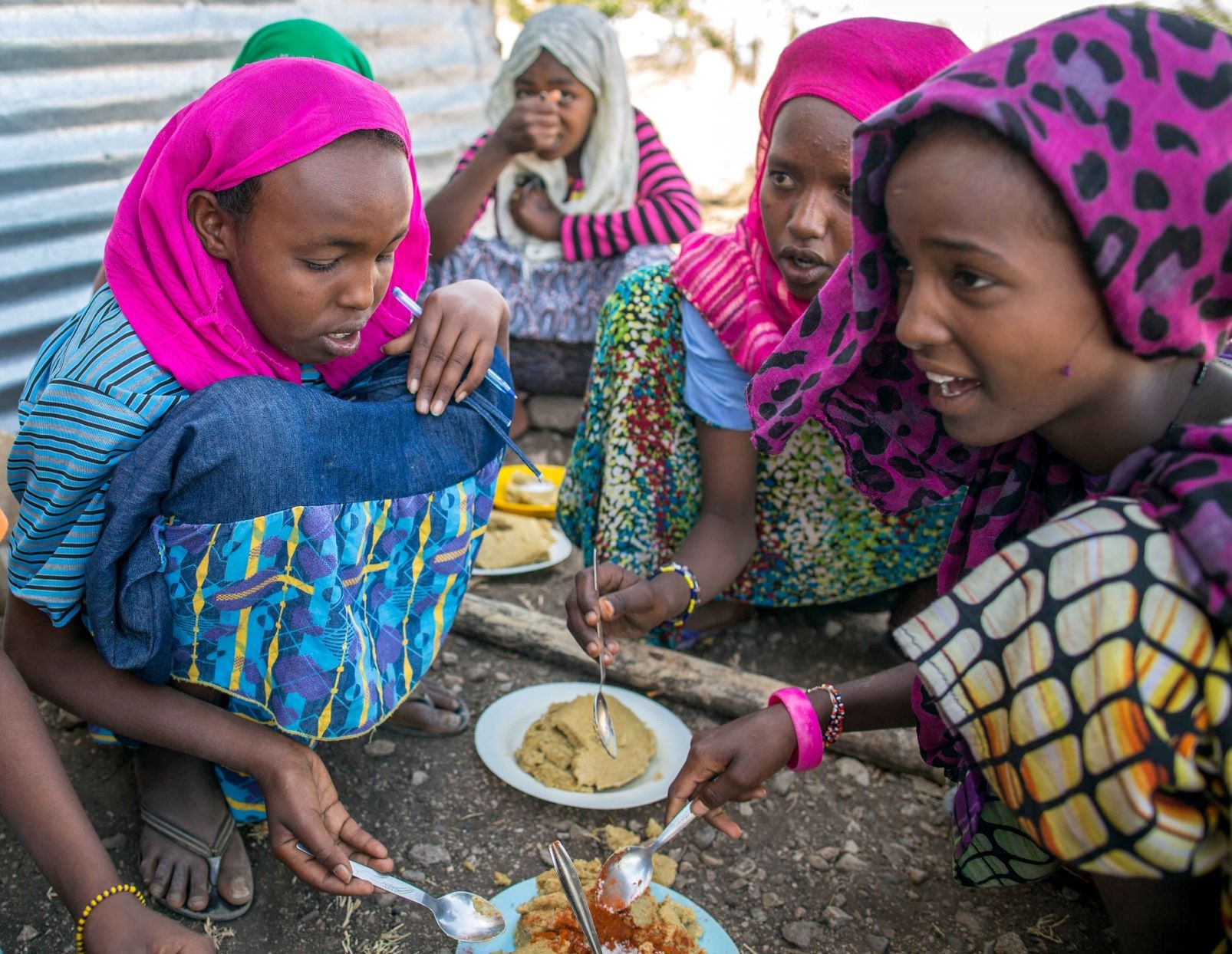 The COVID-19 pandemic is leaving a huge economic and social burden in Ethiopia, where there is already a large number of vulnerable people dependent on social support. In the first of a series of two blogs on the impact of the COVID-19 pandemic on Ethiopia, independent consultant and social science researcher Amdissa Teshome examines the current state of the social protection system in Ethiopia and determines whether it is fit for purpose.
Read more on the Impact of COVID-19 on Food Systems and Rural Livelihoods in Ethiopia in the Round One and Round Two APRA country reports.

Read the full APRA synthesis report on the Rapid Assessment of the Impact of COVID-19 on Food Systems and Rural Livelihoods in Sub-Saharan Africa, here.
---
Written by Amdissa Teshome
---
Ethiopia has had numerous pandemics in its history, some of which have coincided with global pandemics. In more recent times, HIV/AIDS has left over 800,000 children orphaned. COVID-19 has become a serious threat to lives and livelihoods. The first case was announced on March 13, 2020 and as of June 18th there are 3954 cases and 65 deaths. These numbers are small by global and African standards but Ethiopia Health Care Data highlighting the geographic coverage, age distribution, and rate of increase over a short period of time is still alarming. The country is clearly in a community transmission phase and could be in a pandemic situation for longer than most countries.
The Government of Ethiopia and humanitarian partners estimate that 16.5 million people will need food and non-food assistance in 2020 of which 9.8 million are COVID-19 affected. With a further 15 million who rely on safety net and relief assistance, this accounts for almost 30% of the population. Independent analysts estimate that the country's GDP could contract by 2% to 10% if the current partial lockdown continues for three-six months. The IMF also estimates the GDP will grow at 3.2%. Some agricultural products, such as fruit and vegetables, are already suffering from a decline in output price, increase in input price and labour shortages. It is against this background that the Prime Minister reported to parliament, the economy will grow by 6% (down from initial estimate of 9%).

What are the features of a social protection system?

A social protection system consists of individual projects or programs working in an integrated, coordinated and synergetic manner, and can be triggered with minimum bureaucratic hurdles that often come with fragmented programs. Ethiopia has a social protection policy[i] developed as a common framework for all programs but is yet to be put into practice. The policy is inclusive, proposes a single registry system that all programs can use, and commits the government to reduce dependency on external finance.

Resourceful but fragmented social protection

There are numerous schemes, programs, and projects that are benefiting vulnerable people. The Ministry of Agriculture's rural safety net, covers eight million rural people and is financed by eleven donors[ii] and costs about $600m a year (the government contributes 14%).
The urban safety net, run by the Ministry of Urban Development and Construction, assists 600,000 out of a potential 4.5 million urban poor. It is financed by the World Bank at a cost of about $450 million over five years.
Ethiopia introduced public sector contributory pension in 1963 and extended it to the private sector in 2011. These are managed by separate agencies and cover around 2.8 million pensioners of which about 850,000 draw a minimum of ETB744 ($27.4) per month. Domestic workers, informal sector workers, seasonal workers, and employees of non-profit civil society organisations are not included.[iii]
Persons with disabilities, elders, and children benefit from various programs supported by the Ministry of Labour and Social Affairs. Community health insurance is managed by the Ministry of Health and covers over 20 million urban and rural poor. The school feeding program under the Ministry of Education benefits about one million children out of over 30 million attending school. Extended families and community groups also play important roles. It is estimated that over 90% of Ethiopians belong to one or more traditional support groups.

How is the COVID-19 response financed?

Health related responses (medical supplies, testing, quarantine, and treatment centres) go beyond the scope of a social protection system and need to be mobilised from external as well as domestic sources. Ethiopia has acquired medical supplies, and private hotels, large meeting halls, and newly constructed commercial centres have been converted to quarantine or treatment centres.
However, a social protection system should be able to respond to livelihoods crises that stemmed from limited economic activities imposed to curb the virus. These programs enable millions to cope with the pandemic in one way or another but they are limited in coverage. Therefore, the government resorted to mobilising resources (see Tweet below) to mitigate hunger among the most vulnerable. Youth and women volunteers have also collected cash and food and distributed door-to-door to the elderly, chronically ill and people living on the street.
Conclusion

After nearly sixty years of contributory social security and implementing numerous programs, Ethiopia has not consolidated these efforts into a social protection system. The major safety net programs are donor financed, which makes the transition to domestic financing very unlikely in the foreseeable future. Finally, a social protection system should not be mistaken for a 'centralised system'. It can have multiple programs guided by a common social protection framework as defined in the policy.

---

[i] MoLSA (2014) National Social Protection Policy, Addis Ababa.
[ii] These include DFID, EU, Global Affairs Canada, Irish Aid, the Netherlands, SIDA, UNICEF, USAID, WFP, and World Bank.
[iii] The scheme is open to CSOs but they opted for the provident funds managed by employers.
---
Cover photo credit: UNICEP Ethiopia on Flickr (this photo has been cropped for the purposes of this blog).
---
Please note: During this time of uncertainty caused by the #COVID19 pandemic, as for many at this time, some of our APRA work may well be affected in coming weeks but we aim to continue to post regular blogs and news updates on agricultural policy and research.