COVID-19 preventative measures disrupt small-scale farmer production, marketing and livelihoods in Zambia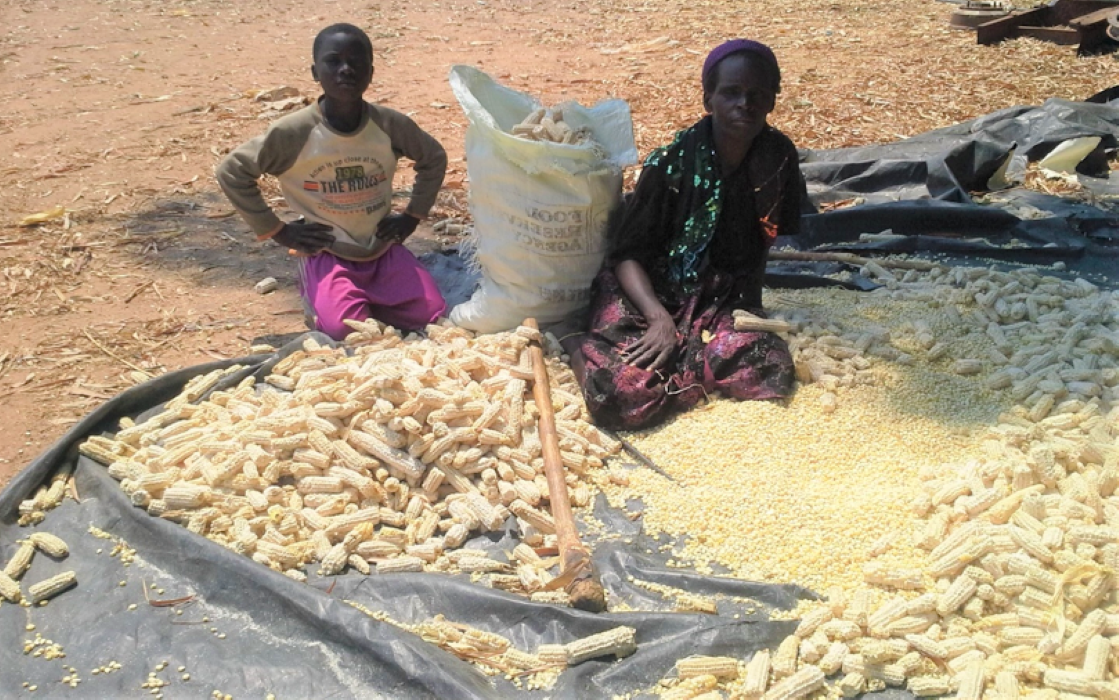 ---
Written by Chrispin Matenga and Munguzwe Hichaambwa
---
This blog highlights how COVID-19 preventative measures have affected small-scale farmers surrounding the Mkushi farm block in Zambia, focusing particularly how such measures have disrupted production, marketing and livelihoods. The authors then look at how the government and cooperating partners can help to make life easier.
Read more on the Impact of COVID-19 on Food Systems and Rural Livelihoods in Zambia in the Round One APRA country report.

Read the full APRA synthesis report on the Rapid Assessment of the Impact of COVID-19 on Food Systems and Rural Livelihoods in Sub-Saharan Africa, here.
---
Background
Zambia announced its first 'imported' COVID-19 case on 18 March 2020. As with other countries in sub-Saharan Africa, the Zambian promptly responded by imposing lockdown measures on 20 March 2020, but this was largely limited to issuing regulations and public health guidelines, and enforcement of partial restrictions.
On 13 March 2020, the Zambian government enacted Statutory Instrument Number 22 of 2020 to aid the enforcement of control measures. The first measures imposed by government involved the closure learning institutions, places of worship, gyms, bars, night clubs and restaurants were to serve food on a takeaway basis. Public health guidelines, such as wearing of masks in public and on public transportation, keeping social distance of 1 metre, avoiding handshakes, avoiding overcrowding during important social events such as funerals, kitchen parties (traditional gathering of women before weddings) and weddings. Social events were restricted to no more than 50 attendees.
Some restrictions were lifted on 8 May 2020 that included the opening of schools for students in final examination years, opening of restaurants and gyms but with strict adherence to public health measures.
APRA Study
To assess the impact of COVID-19 on local food systems and livelihoods, the APRA Study used mixed methods involving a quantitative survey involving 115 small-scale farming households and qualitative interviews with key informants from five communities surrounding the Mkushi farm block* in the Central Province of Zambia between 30 September and 6 November 2020.
Cross-border trade
As a landlocked country with eight borders, Zambia is particularly vulnerable to the pandemic. Thus, a mandatory 14-day quarantine period and testing for truck drivers entering the country was introduced as cases escalated. This, along with measures introduced by Zambia's neighbour and main supplier of imports, South Africa, disrupted cross-border movement and transportation which had a knock-on effect on the supply chain for important commodities including agricultural inputs and markets crucial to business, as well as, smallholder producers.
The measures undertaken by the government had certain impacts on different sectors (e.g. agriculture, tourism, mining, service sector etc.), as well as spatial effects – or differential effects on the urban and peri-urban on one hand, and rural areas on the other.
Apart from grains, the small-scale farmers currently produce the largest proportion of the country's vegetables, such as tomatoes, that are sold in regional markets and in the neighbouring Democratic Republic of Congo.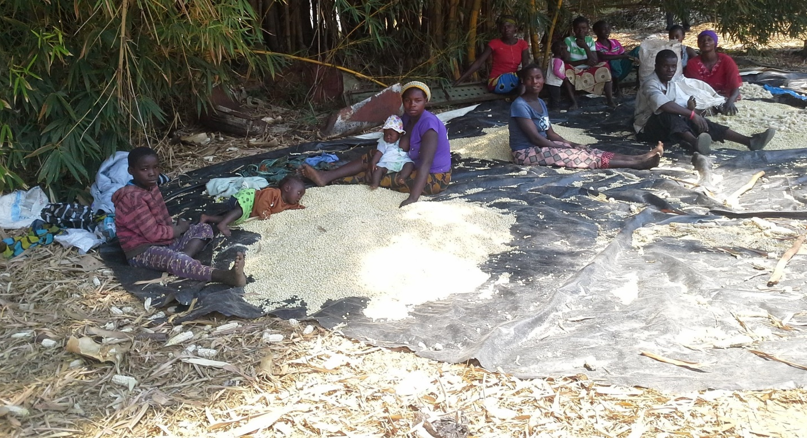 Impact of lockdown restrictions
The effects of social restrictions and partial lockdown measures include:
Decrease in participation in farming activities by communities;
Decrease in availability of labour and access to all markets, but an increase in the cost of farm labour and transportation of farm produce;
Less availability of key foods such as milk and milk products, fish, eggs, meat, grains and nuts, but an increase in food prices compromising household food and nutrition security.
Reduced movements within and outside the communities, and fewer traders visiting villages to purchase produce.
The escalation of COVID-19 cases during the period June/July coincided with the period of harvesting the annual grains like maize and other crops by small-scale farmers. The farmers reported staying at home for extended periods, while at the same time they were scared of hiring outside labour, fearing contamination. For many farmers, their produce were destroyed in the field and after harvesting, particularly the perishable vegetables and other horticultural products, and some farmers would wait for longer periods to transport their produce to markets.
Interviews indicated that key agricultural services, including agricultural extension services to farmers, contractual arrangements between traders and farmers for main cash crops ( maize and tomatoes and to a lesser extent beans, cassava sorghum and finger millet), and availability of farm inputs had decreased due to Covid-19. Farmers were, thus, unable to benefit from these services, negatively affecting their productivity.
Disrupted cross-border movement and transportation led to uncertainty in future supplies of inputs like fertilisers, agro-chemicals and stock-feed, resulting in price hikes. Worse, movement restrictions meant that farmers could no longer access their usual more lucrative markets in the border areas of Kasumbalesa with Congo DR and Nakonde with Tanzania, thus, denying them the high incomes they earned from these markets before the pandemic.
Farmers were challenged by low prices offered by local markets for their produce, and escalating prices for farming inputs. Therefore, the livelihoods of small-scale farmers were negatively impacted as they reported inability to purchase adequate food from the shops, therefore compromising their food and nutrition security.
Way forward
In spite of the challenges faced small-scale farmers, donors and government have focused efforts have focused their efforts on helping urban dwellers through various economic stimulus packages and emergency cash assistance programmes, leaving out small-scale farmers (who have no access to the programmes) that produce over 90 per cent of food production in the country.
Based on the above research findings, we recommend that government and cooperating partners should consider creating a COVID-19 agricultural stimulus package that centres on the challenges faced by small-scale farmers, rather than the traditional and more generic Farmer Input Support Programme (FISP). FISP targets vulnerable but viable small-scale farmers, thus leaving out the poorest small-scale farmers, and has largely focused on giving input in form of fertiliser and maize seed. The programme does not include other crops in horticulture/vegetables, meaning many more farmers are ineligible.
---
* A farm block is a large agricultural area where backbone infrastructure such as feeder roads, electricity, water for irrigation and domestic uses, and communication facilities are provided by Government to stimulate sustainable partnerships with private sector investors.
---
Feature photo: Labourers threshing maize grain at a farm in Mkushi farm block. Photo credit: Cyriaque Hakizimana.
---
Please note: During this time of uncertainty caused by the COVID19 pandemic, as for many at this time, some of our APRA work may well be affected but we aim to continue to post regular blogs and news updates on agricultural policy and research.