The challenges of cocoa bean commercialisation in Ogun state, Nigeria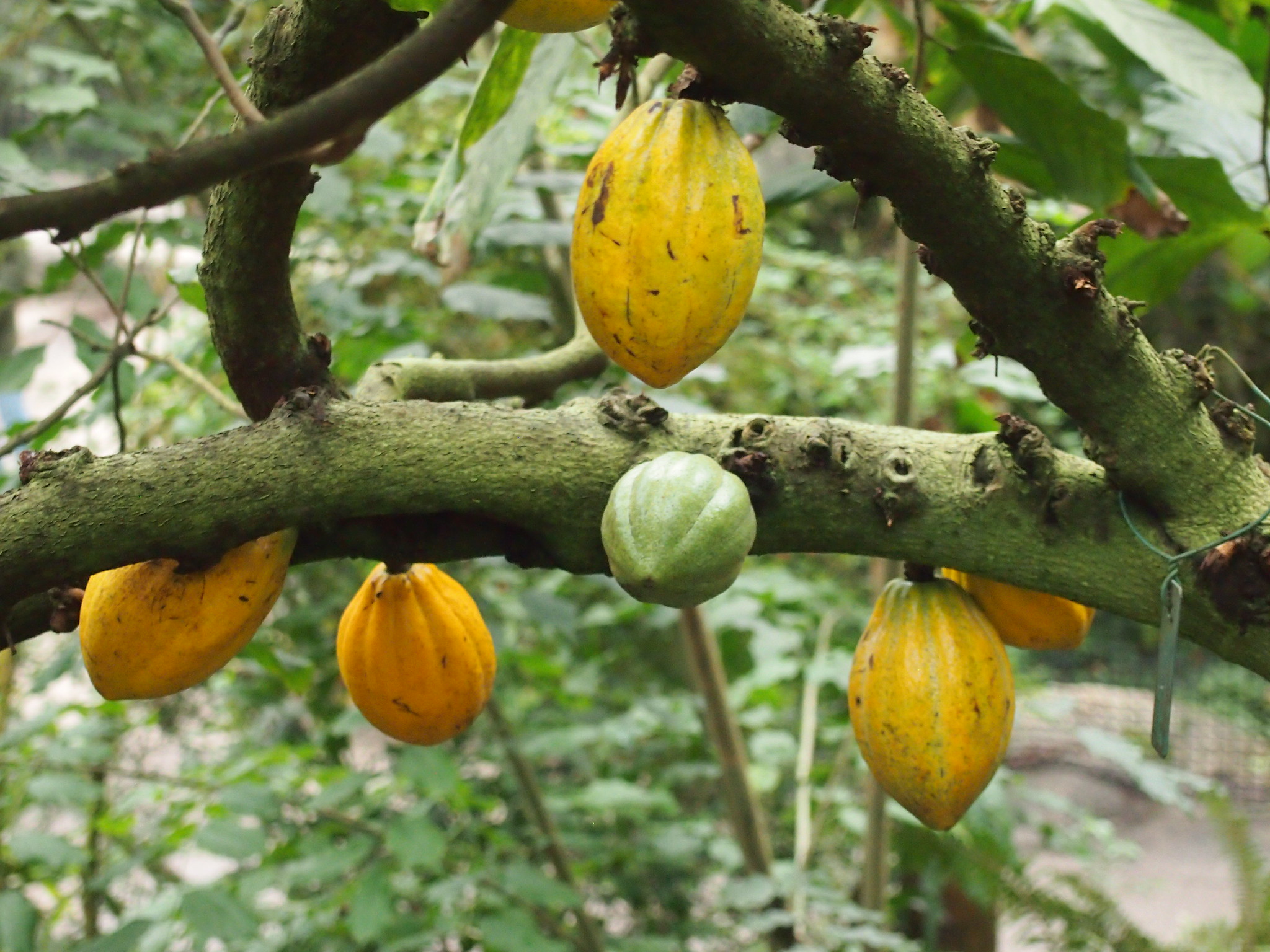 Please note: During this time of uncertainty caused by the #COVID19 pandemic, as for many at this time, some of our APRA work may well be affected in coming weeks but we aim to continue to post regular blogs and news updates on agricultural policy and research.

Written by Olubusayo Olorunkoya and Olajide O. Adeola

Reports from a study carried out by the APRA Nigeria team in 2019 on cocoa farming in Odeda local government in Ogun state revealed a significant decline in the yield and production of cocoa, affecting the commercialisation of the bean in the state. Farmers there explained that their cocoa beans are mainly sold in 'kongos' to local buyers, who then sell to cocoa store dealers. These store dealers repackage the beans and export them, but cocoa stores in Odeda local government no longer exist due to the low supply of cocoa bean in the community.
Land ownership

Acquisition of land in this community is mainly by inheritance as farmers own vast hectares of lands passed down to them by their parents. However, non – indigenes of this community buy land for the cultivation of cocoa and are allowed to pay in installments. Furthermore, the distance of farmland to the main road determines its price, as farmers disclosed that land in this community is sold for as low as N120,000 (£250) per acre. Low prices on land such as this needs to be at least 2 km from the main road for it to be cheap, perhaps implying that land close to the main road is gradually being purchased and owned by outsiders. It also signifies the changing pattern and structure of land ownership in the local government. According to some participants, the aged population in rural communities and the lack of interest by the younger generation are drivers of the land sales.
Farm labour

Labour used in this community is hired and they are paid three months at a time. Labourers are mostly from Benue, and are paid N25,000 (£50) for three months of work. Farmers also disclosed to the APRA team that labourers are scarce and their demands are often high. Seasonal labourers, for example often demand final payments in the form of new motorcycles at the end of the season, on top of the provision of accommodation and the payment of monthly feeding allowances which the farmers must make. These labourers often live in the farmer's house, or in a room shared with his family or other labourers. Farmers try to build relationships with them by augmenting these provisions with extras such as "garri" on a monthly basis. The idea is to reduce the risk of losing the labourer(s) to someone else.
Gender balance

There are more women in cocoa marketing (about 60 percent) than the men in Odeda local government. Most women engage in the buying and selling of cocoa beans at the local market, however, cocoa farmers explained that many of their wives do little or no farming as they engage in other trades such as hair making, tailoring, etc. In addition, cultural hindrances in the area do not favour women in cocoa production.  As wives or female children in a family, they are not entitled to inherit land, and there is a perception that Cocoa production is a 'male' enterprise, a factor that may be associated with its economic potential. The few women who do farm tend to cultivate cassava and partake fully in its value chain process.
Youth participation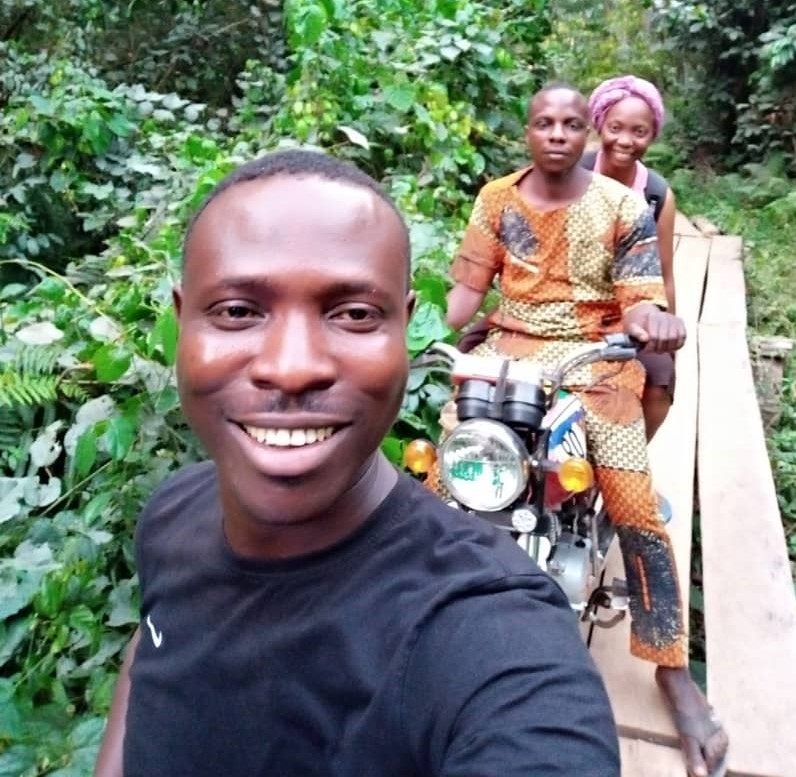 There is a low participation of youths in cocoa farming in Odeda local government, the reasons for which can be seen in a recent APRA blog on youth cocoa farmers in south west Nigeria). Large numbers of the youths take on other livelihood activities such as motorcycle transport, popularly called 'Okada' or 'Machine'. This is an attractive means of livelihood among youths, particularly in rural communities because the time required to learn the skills is short, the income is instant (little or no tax attached) and the roads are not as accessible to cars, particularly during the rainy season. Hence, there is a huge demand for alternative means of transportation for both goods and humans, and during critical periods exorbitant prices are often charged. Other reasons behind a lack of youth involvement in farming in this community include the seasonality of cocoa harvesting, low market price of cocoa beans with little or no profit for farmers, a lack of infrastructure in rural areas, and land issues as a result of family structure (polygamous versus monogamous). Surprisingly, the Land Use Act of 1978, which stipulates that rural lands should be administered by the local government, was cited to APRA researchers as an additional deterrent to youths' involvement in cocoa farming.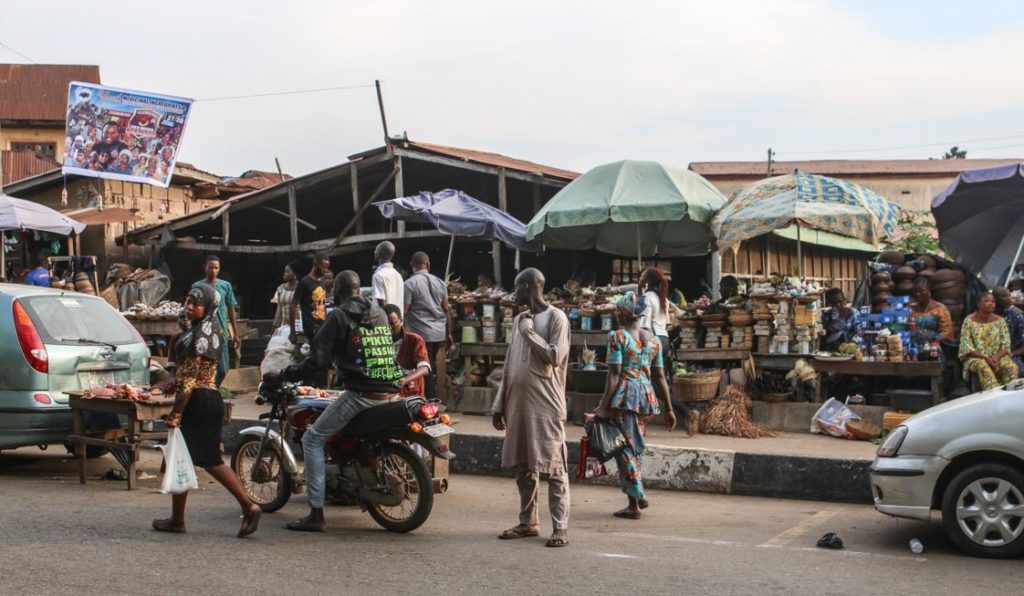 Other challenges

Cocoa farmers in this area face obstacles accessing agrochemicals for pests and diseases on their farms. Agro–dealers explained to APRA researchers that agrochemicals are available, although expensive, but that farmers would rather buy cheaper counterfeit chemicals that cause more damage to their crops. Also, the rate at which the youths in the community work in other livelihood activities such as trading (in fairly used clothes and shoes) instead of farming has left the older generation in cocoa farming, hence, the continuity and future of cocoa farming in this community uncertain. Other constraints encountered by cocoa farmers includes pests, black pod disease, early ripening of cocoa pods, high cost of labour, low number of extension agents, fire outbreak on cocoa farms, low water in dry season (see our recent blog on climate change and the future of cocoa in southwest Nigeria), lack of financial support from the government and low levels of sanitation on farms.
Despite the low production level of cocoa farming Odeda, cocoa farmers in this area are still optimistic that there is a future for cocoa farming in their community, but only if the challenges discussed above are addressed.


Cover photo credit: UnconventionalEmma on Flickr.
Second photo: APRA team members Sayo (left) and Adeola (right, on bike) riding on an okada, a form of transportation popular among youth in Odeda. Credit: APRA Nigeria Workstream 2 team.