Climate change and the future of cocoa in southwest Nigeria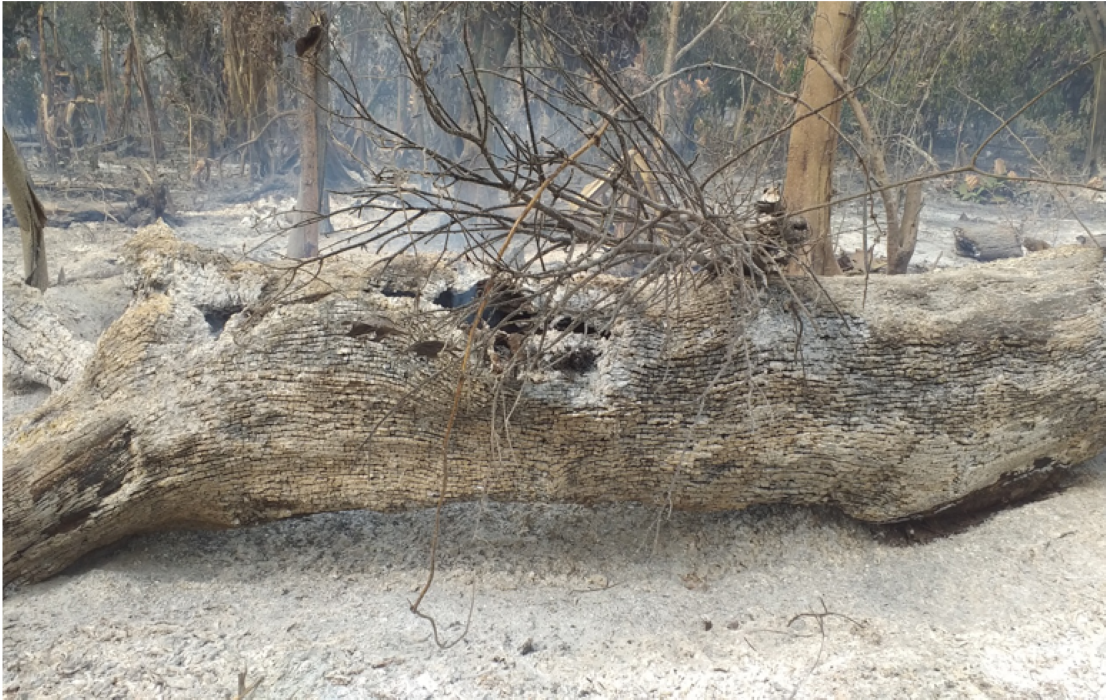 Cocoa, and products related to it, are an integral part towards the daily life of an average Nigerian. According to the National Bureau Statistics (NBS, 2019), exports of fermented cocoa bean in the first half of 2019 was estimated at N31 billion (£65 million), while raw cocoa beans exports worth N17.15 billion (£37 million) and natural cocoa butter at 2.26 billion naira (£4.8 million). In a report by Mr. Segun Awolowo, Chief Executive Officer of the Nigerian Export Promotion Council (NEPC), Nigeria earned N103.8 billion (£222 million) from the cocoa in 2018 from exports by-products of cocoa, such as cocoa butter and fermented cocoa beans. This demonstrates the importance of this sector to all actors involved in the value chain process.
However, research indicates that Nigeria is not able to meet the global demands for cocoa. According to Awolowo, low production levels are a result of many factors, including poor grading and quality-related issues. Statistics from FAOSTAT show that in 2015, Nigeria had a production of 302,066 tons of cocoa bean, 298,029 tons in 2016, 328,263 tons in 2017. In 2018, the capacity of the nation's cocoa bean production was around 245,000 metric tons.
APRA survey results
Cocoa farmers in selected areas of Ondo, Osun and Ogun states in Nigeria were interviewed during an exploratory survey carried out by APRA (Nigeria workstream 2). Responses from the cocoa farmers provided reasons for limitations of the sector, and the downward trend in production highlighted in the previous paragraph. Among issues such as land grabbing, aged trees, pests and diseases, many of the farmers blamed climate change on a reduction of their yearly cocoa production. They explained that they cannot prepare for such unpredictable weather patterns, causing them great challenges. In some areas, prolonged rainy seasons are experienced, while in others, long months of drought prevail, exposing cocoa farms to a high level of heat and leaving them vulnerable to fire outbreaks.
One of the farmers in Osun state revealed that, due to the very harsh conditions during the dry season, he lost part of his cocoa farm to fire, accentuated by the drought. According to him, it was really devastating, as he still has debts to pay as a result of the huge losses he incurred. However, reports differed in Ondo state, as cocoa farmers complained of a prolonged rainy season that meant they were unable to dry their cocoa bean causing mould, and meaning they could not meet market standards. The rain also led to black pod disease, reducing their harvest that season.
Coping with inconsistent weather patterns
Knowing that cocoa grows well under consistent periods of with minimal rain sustained throughout the season, the cocoa farmers expressed their fear about unpredictable weather. However, some in Osun state referred to the irrigation technologies that the federal government and other agricultural organisations provided farmers in northern states, such as Kano and Sokoto, to aid their production.
Among other irrigation technologies made available to farmers in the north is the recent introduction of the new pipe conveyance and distribution technology, which is a modern irrigation method in Kano State deployed by the Institute for Agricultural Research , Ahmadu Bello University, Zaria, in collaboration with the Technologies for African Agricultural Transformation-Water Enabler Compact (TAAT). This technique was confirmed by Prof. Henry Igbadun, the TAAT Coordinator and Leader of the Irrigation Research Programme during a field work at Alkamawa community in Bunkure Local Government Area of Kano State in February, 2019 in a project sponsored by African Development Bank.
Cocoa farmers in Osun state hope that if such technology could be provided for them, it will reduce the impact of the long dry season on their production. However, there are no measures to contain or manage longer rainy seasons. Therefore, what happens if a prolonged rainy season is experienced this year? Is Nigeria prepared for more losses in the cocoa sector? Do our children stand a chance of having a future with beverages and other cocoa products not at their disposal?

Cover image: Cocoa farm razed by a fire in Idanre, Ondo state. Credit: Olorunkoya Olubusayo Abidemi.

This blog was written by Olajide O. Adeola.