Youth and a lack of involvement in cocoa production in southwest Nigeria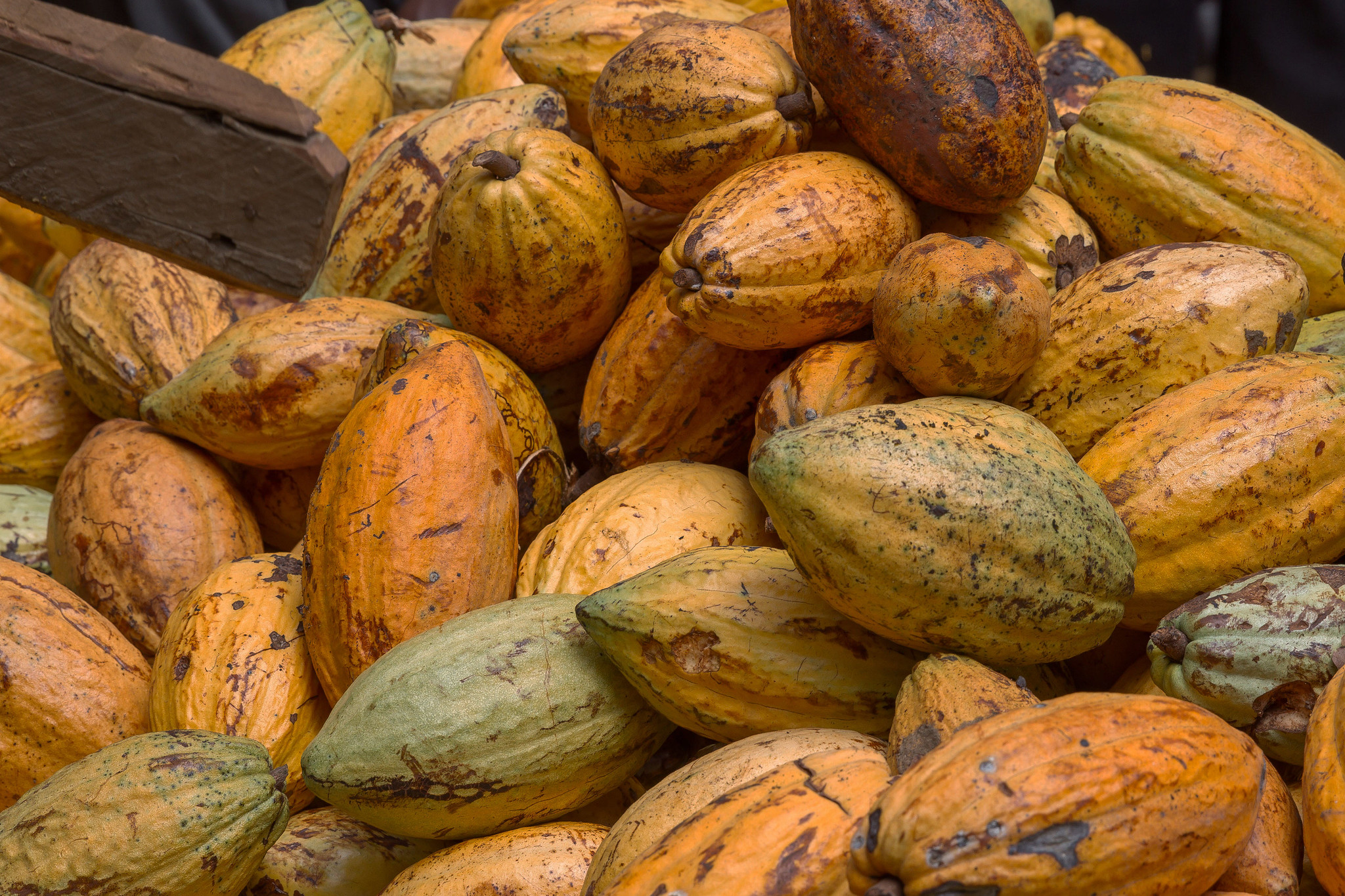 Please note: During this time of uncertainty caused by the #COVID19 pandemic, as for many at this time, some of our APRA work may well be affected in coming weeks but we aim to continue to post regular blogs and news updates on agricultural policy and research.

This blog was prepared by Olabanji T.Balogun and Olajide O. Adeola


Background of cocoa in West Africa
First introduced into Africa from South America, cocoa growing has thrived in West Africa due to favourable soil and climatic conditions, and has made the cash crop a huge success in countries in the region, accounting for almost 70% of global output. Ghana, Ivory Coast and Nigeria are the major producers of cocoa in Africa today, and many wealthy farmers in these countries have attributed their wealth to cocoa. In Nigeria, the Cocoa House in Ibadan and Obafemi Awolowo University were built from foreign exchange generated from the sale of cocoa. With the discovery of oil in Nigeria, attention shifted away from agriculture, cocoa and the rich prospects it once had. The government made crude oil their main priority and paid less attention to agriculture, the former mainstay of the country's economy. Agriculture also lost it appeal to the youth, as many of them preferred to work in the industries such as textile industries and bakeries or search for white collar jobs. The larger population of youth lost interest in the agricultural profession, thereby leaving it in the hands of the older generation, who had the expertise and experience but lacked the strength to progress the sector.


APRA survey
An exploratory survey of cocoa producing areas in the south west of Nigeria by APRA Nigeria Work Stream 2 showed that most of the cocoa farmers were an older generation: 8 out of every 10 farmers interviewed were 50 years and above. There are a number of reasons accounting for the disinterest amongst the youth in cocoa farming specifically, and agriculture in general. Some of the reasons gathered from the survey include:
The problem of erratic power supply or total absence of power supply altogether in the cocoa producing area.
Poor road network to access farms as well as bad roads lining farms and markets.
Low pricing of cocoa produce.
Rudimentary methods of production that are still in use, despite of the technological advancement in agriculture today.
Illegal land entry to carry out exploitation of some minerals in lands under the cultivation of cocoa by unknown person also exist.
Youth grant success stories
Fortunately for the agriculture profession, the incessant agro-preneural campaign is not falling on deaf ears, as increasing numbers of youth are beginning set-up agribusiness ventures. Different governments have created programmes that have attracted some Nigerian youth. One such example is the Agriculture Transformation Agenda, originally set up by President Goodluck Jonathan, where cassava was supposed to reduce the use of wheat in bread production by about 40%. A number of youths saw an opportunity to make a living for themselves and entered the programme. The Federal Government in that period also initiated a programme called Youth Enterprise with Innovation in Nigeria (YouWiN!) which enabled youths to access to grants in order to start up personal businesses. Another scheme (which is still open to applications) is N-power, its objective is to empower youths most in the agricultural sector, or those who want to be a part of it. This brought about a section of the scheme called N-Agro. Youths in the programme cannot depend on the stipend, so many started private agribusiness ventures such as crop and animal production and agricultural processing.
Recommendations
More work needs to be done to attract younger people back into agriculture. We recommend that infrastructure, such as roads linking the farming communities to the market place and storage facilities such as warehouses that are well protected against pests, need to be provided to allow improved access to agricultural sites and improve the shelf life of excess cocoa beans. Processing facilities should be made available and electrification projects should be taken much more seriously. Those in power need to have the political will to go all the way and tackle corruption properly in order for other problems, such as electricity, to be resolved, or even reach the same level of infrastructure seen in neighbouring countries like Ghana. Finally, the state governments need to design agricultural policies that will favour farmers and ensure good pricing for their produce. With the necessary plans in place, the agricultural industry can thrive again and the youths will be the ones to drive it forward.


Photo credit: U.S. Department of Agriculture on Flickr.