Leveraging on innovation and technology for inclusive growth in Kenya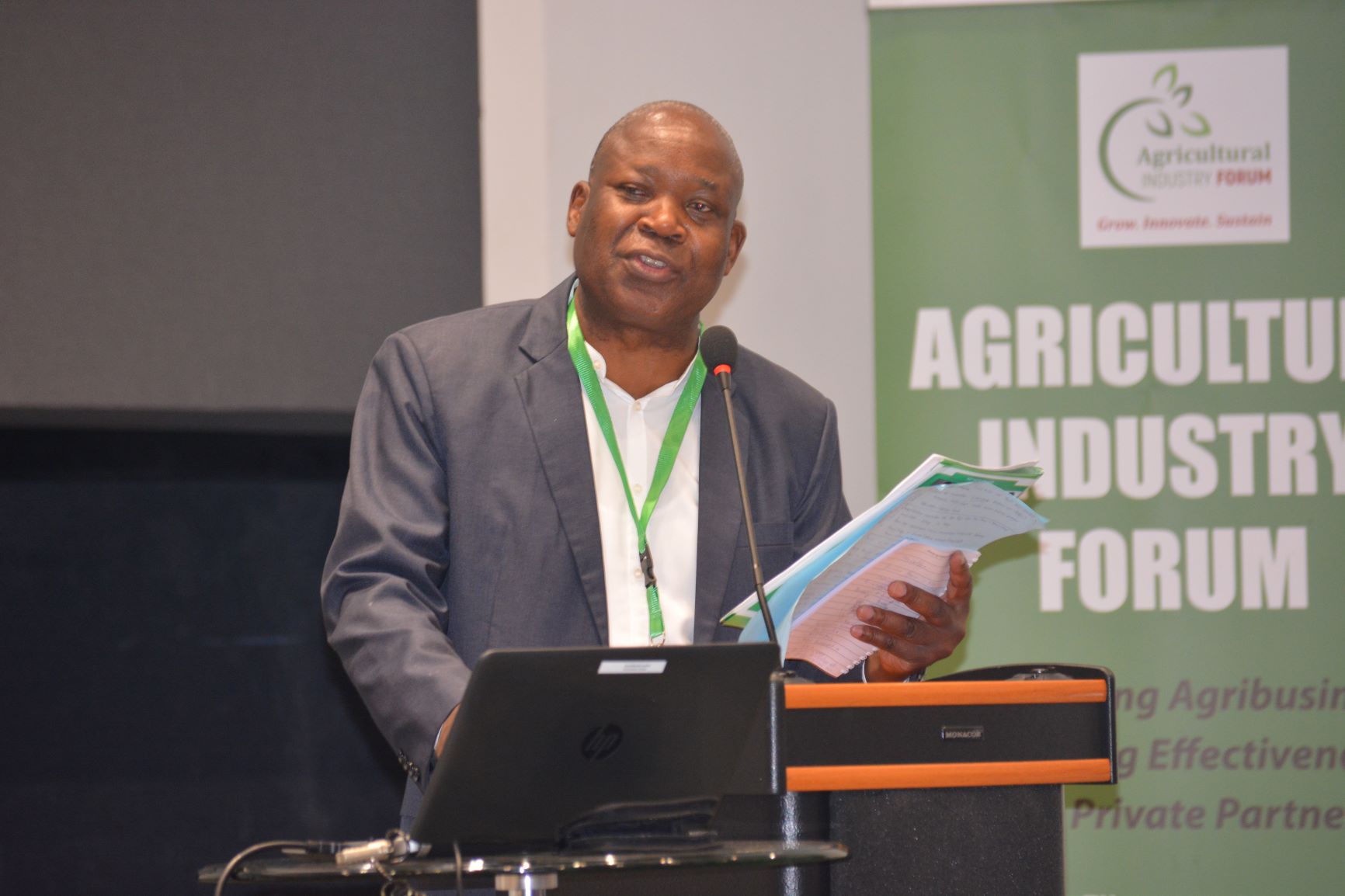 In this blog, Hannington Odame refers to the outcomes from the panel on technology and innovation in agriculture at the Agricultural Industry Forum, 3-5 March 2020. He looks at the challenges linked to knowledge systems faced by smallholder farmers when adopting new agricultural technologies, and provides examples of best practices in Kenya, and from abroad, that could shape the Kenyan agri-sector for the better.
---
Written by Hannington Odame

One of the main themes to come out of the Agricultural Industry Forum is a new emphasis on technology and innovation. The focus isn't a surprise.

Despite significant development in agricultural technologies, small scale farmers still face many challenges. They are affected by poorly organised value chains, which directly impact their yields and quality of produce. For example, a Kenyan farmer growing maize typically harvests around two tons per hectare – but with access to inputs including seeds, fertilisers, mechanisation, and training on better farm practices – his yields increase to 5-7 tons per hectare. Inconsistent prices also restrict the selling opportunities for Kenyan farm households who wish to sell part of their produce, limiting their market access and leading to high post-harvest losses. While technologies and innovation may exist, one of the limiting factors is not connecting to practice in the knowledge systems.
Making knowledge systems work

Leveraging on innovation and technology for inclusive growth requires knowledge to be linked with action in response to societal challenges.
Arnon Arbel, from the Israeli embassy in Kenya, emphasised that solutions are tailor-made to growers' needs – helped by close cooperation with the extension services. For example, technological solutions (including sensors, drones, precision agriculture, and big data) are used to drive greater business efficiencies in the face of rising populations and climate change. He also underscored the role of government assistance in accelerating start-ups, research and development institutions and extension-service centres.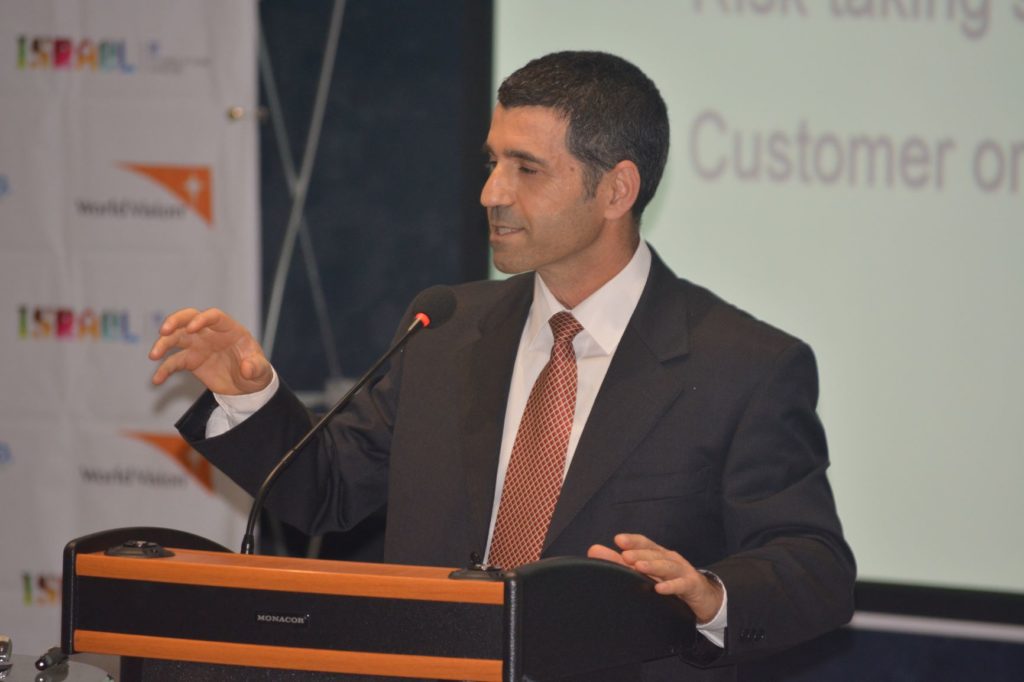 "The success of Israeli Agri-tech innovation eco-system is underlined by the synergy between all stakeholders in the sector".

Arnon Arbel, Commercial Attaché from Israel's Embassy to Kenya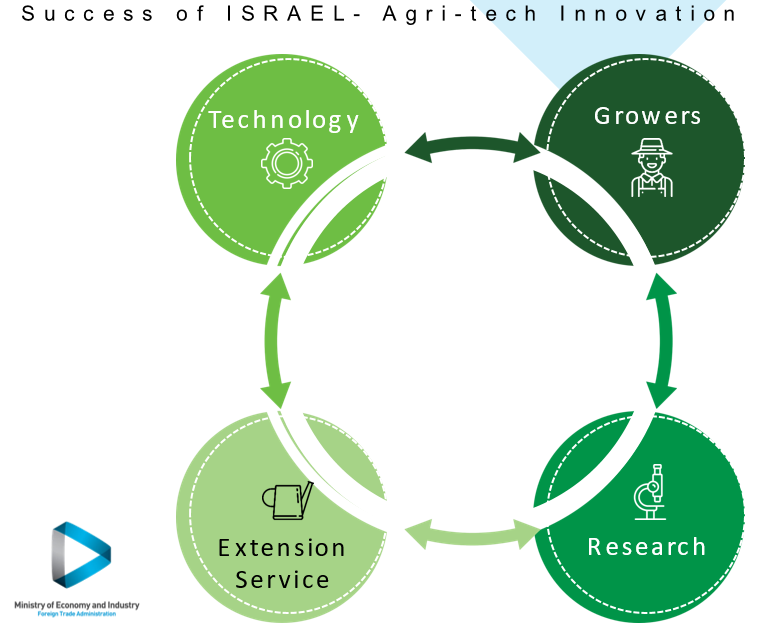 Examples of best practices in Kenya

Panelists representing different knowledge systems (including agricultural R&D, mobile data and money services, credit, market, regulations and public investment) highlighted their best practices in leveraging on innovation and technology to address challenges faced by farmers.
Boniface Akuku, ICT Director, Kenya Agricultural and Livestock Research Organisation (KALRO)
KALRO is addressing the gap between research and practice through digital platforms. Digitising research knowledge is increasing access, utilisation and re-use of KALRO's research outputs. It can also promote inclusive agribusiness.
"Appropriate use of ICT has potential to attract many young people to consider agriculture as a business''

– Boniface Akuku, KALRO
Elizabeth Mudogo, Digital Solutions, Safaricom
'Digifarm' is using mobile technology in the field of agriculture to reach its customer base of more than 26 million subscribers in Kenya. It offers agricultural-related services to smallholder farmers in Kenya who, previously, had no access to any such support.
Dickson Naftali, Head of Kenya Commercial Bank
Through 'KCB Mobigrow', KCB is leveraging technology to tackle challenges faced by farmers when it comes to credit access and inclusion. The mobile-based platform facilitates over two million farmers in Kenya and Rwanda to access Sh35 billion agri-business loans and training. The innovation also links the farmers to other actors across the agricultural value chain from inputs to markets.
Mr. Nicholas Ambaya, Chief Production Officer, Twiga Foods
Twiga's digital platform and logistics network link retailers with farmers and food manufacturers, presenting an alternative to the current inefficient and expensive farm/factory-to-market processes. It is also helping to reduce food prices, and waste for consumers.
Conclusion
Kenya has several best practices in leveraging technology and innovation to tackle challenges faced by farmers in agricultural value chains. These include enablers such as a new label technology by KEPHIS, which enhances seed traceability and reduces sale of expired seed in the market, and a digital platform by KenyaInvest that links investors with investment opportunities.
Despite these best practices, the continued decline in the growth of the agricultural sector in Kenya is worrying. As much as there are policies, strategies and approaches to scale up these practices, they are inadequately implemented. This may be attributed to lack of coordination, little or no budgets and minimal enforceability and accountability. These deficiencies need to be addressed through coordination and organisation of knowledge systems in order to facilitate the envisaged inclusive growth in Kenya. The success of Israeli agri-tech innovation shows that this is possible.
---
Dr. Hannington Odame (PhD) is the founder and current Executive Director, Centre for African Bio-Entrepreneurship (CABE). He is also the Regional Hub Coordinator, APRA-East Africa, Nairobi, Kenya.

Hannington Odame wrote two previous blogs based on the outcomes of the Agricultural Industry Forum in March. Click below for links:
---
Cover photo: Hannington Odame speaks at the AIF. Credit for all photos: Micky Abachi, CABE-APRA
---
Please note: During this time of uncertainty caused by the #COVID19 pandemic, as for many at this time, some of our APRA work may well be affected in coming weeks but we aim to continue to post regular blogs and news updates on agricultural policy and research.