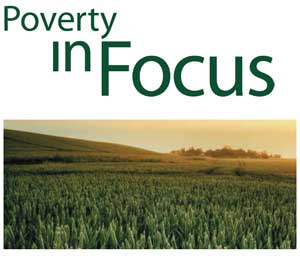 The findings of the seminar on South-South Co-operation in May 2012 are presented in an edition of Poverty in Focus, a regular publication of the International Policy Centre for Inclusive Growth.
The edition, entitled The Role of South-South Cooperation in Inclusive and Sustainable Agricultural Development: Focus on Africa was released in time for the Rio+20 conference. It was launched by Dr Lindiwe Sibanda (FANRPAN) at an IPC/TERI side event in Rio on 19 June.
Issues addressed in the edition include:
How can cooperation involve the more direct participation of a broader set of African stakeholders, to ensure broad-based ownership of policies as opposed to ideas imposed from the outside?
Can South-South Cooperation be developmentally driven as well as a source of political solidarity?
Is it capable of shifting the paradigm and offering a better model of development?
Links