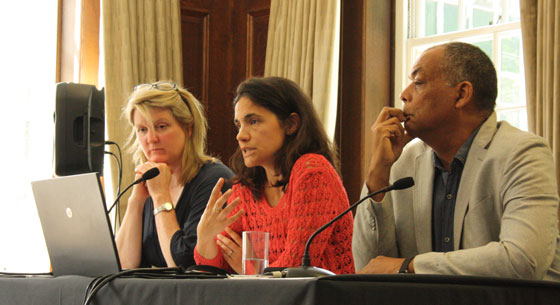 This workshop on 15 June in Central London presented our research on impacts and implications of Brazilian and Chinese engagements in African agriculture on development and aid.
With practitioners and academics, we debated how the so-called 'Rising Powers' are reshaping today's global aid and development architecture. Slides from the event are now available.
Presentation slides
View or download a selection of presentations from the event below.
China in African Agriculture – Henry Tugendhat
Brazil in Africa – Kojo Amanor
Brazil in African agriculture – Lídia Cabral
Working Papers
The event presented research which is written up in a series of working papers. You can download them and watch video of the authors via the link below.
Photos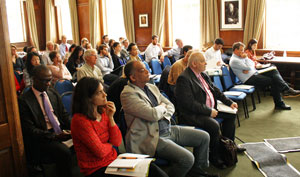 View a selection of photos from the event
About the event
Africa is a major destination for diplomatic and economic ventures, and agriculture is a leading focus for development cooperation and investment activities by the 'Rising Powers' across the continent. At this event, we asked how these activities are shaped by domestic politics, foreign policy and commercial concerns. We also looked more deeply at what happens at the local level when co-operation projects and investments hit the ground in our four study countries: Ethiopia, Ghana, Mozambique and Zimbabwe.
The event included researchers from the China and Brazil in African Agriculture (CBAA) study, a three-year research project funded by the UK's Economic and Social Research Council (ESRC) 'Rising Powers and Interdependent Futures' programme.
Speakers
Seth Cook, International Institute for Environment and Development
Lila Buckley, International Institute for Environment and Development
Kojo Amanor, University of Ghana
Patrick Mulvany, Food Ethics Council
Laetitia Martinet, Agence Française de Développement (AFD)
Yolande Wright, Department for International Development (DFID)
Lidia Cabral, Institute of Development Studies
Henry Tugendhat, Institute of Development Studies
Ian Scoones, Institute of Development Studies