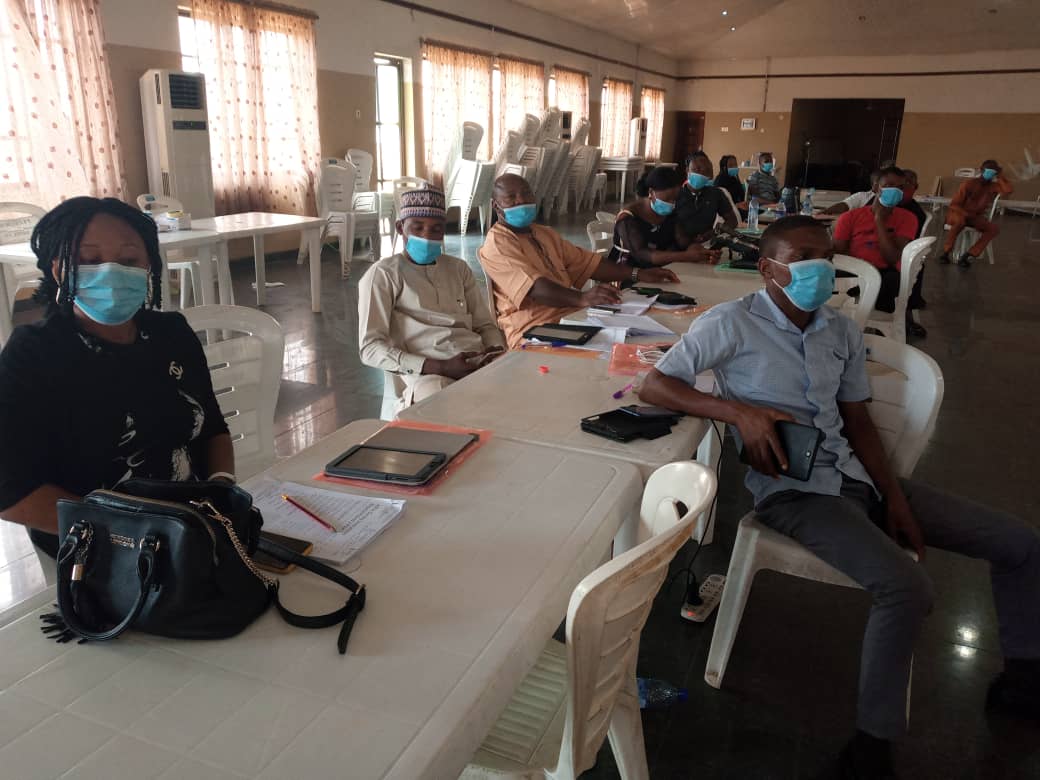 The APRA Nigeria Work Stream 1 team have been busy in recent weeks, returning to the field to collect the second round of panel data for their research on the pace at which farm size distributions are changing in Nigeria. The research has a particular focus on the rise of medium-scale farms and their influence on agricultural commercialisation and livelihoods of farm households.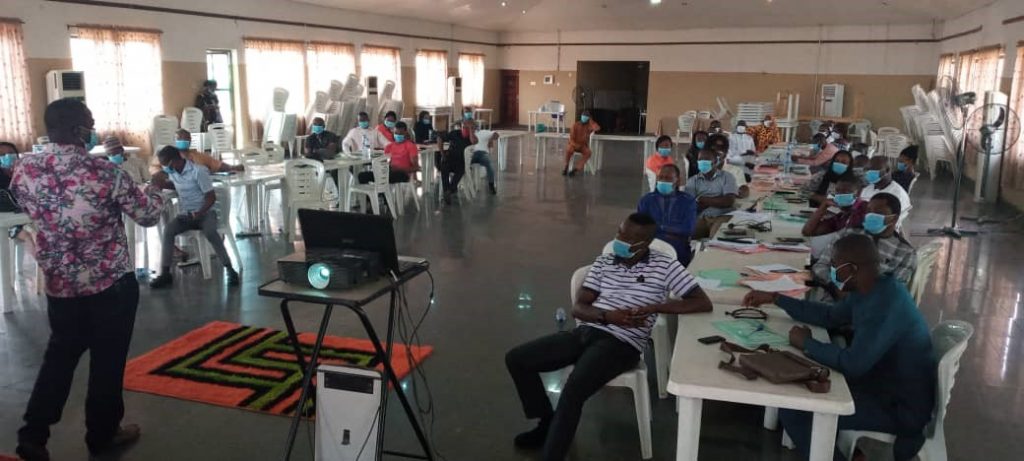 Originally planned for April/May 2020, the field work was delayed due to the current COVID-19 pandemic. While conditions in Nigeria are now such that the data collection in the field can proceed, additional measures have, understandably, had to be put in place to ensure the safety of all the research team and enumerators, as well as the communities who will take part in the data collection surveys to mitigate and reduce any risk of transmission of COVID-19. For example, each day of the training has started with a daily temperature check and regular hand-washing facilities have been made available. Workshop participants have also worn face masks during training and out in the field.
The computer-assisted personal interviewing (CAPI) workshop has been held with 30 enumerators, six supervisors, and two quality control officers at Peak Olam Suites located close to Federal University of Agriculture (FUNAAB) in Abeokuta, the capital of Ogun State from November 30 – December 5 2020. The training workshop has been led by Adebayo Aromolaran of Adekunle Ajasin University, Nigeria and supported by Elijah Obayelu of FUNAAB and Fadlullah Issa of the National Agricultural Extension Research and Liaison Services, Ahmadu Bello University, Zaria. Training in Survey Solutions – the data software being used – has been overseen by Louis Hodey from the APRA Ghana team, supported by Amrita Saha of the APRA Data Management Team from the Institute of Development Studies, Brighton, UK, and Milu Muyanga of Michigan State University, USA.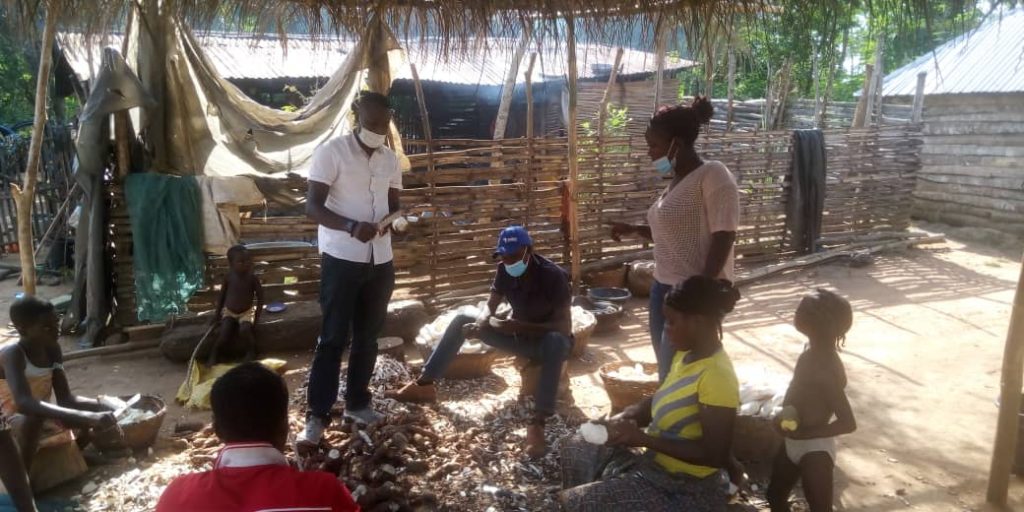 The team have also been out to pretest the survey instrument in five villages close to Abeokuta; namely Fami, Erinle, Adenle, Akintobi and Adao. As displayed in the photos, the team are happy to help assist the respondents and can be seen peeling cassava while the lady is being interviewed!
---
Feature photo credit: Enumerators concentrate during the CAPI workshop. Credit: APRA Nigeria