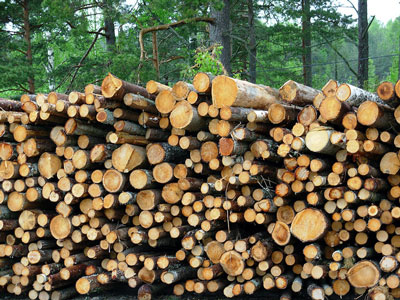 The growing idea and practice of the Green Economy is coinciding with financial instability and continued economic woe in the North, but generally happier circumstances in the Global South. Economies are growing and 'green economic initiatives' are part of these changes. The Green Economy in the South conference (8-10 July, Dodoma, Tanzania) aims to examine the implications of these changes.
The organising committee includes Emmanuel Sulle (PLAAS / Future Agricultures land theme).
Themes and activities
Carbon payments, ecotourism, community-based wildlife management, Corporate Social Responsibility initiatives and offsets by mining companies exploiting new resources are all a part of a landscape offering new commodities, opportunities for commercialization and integration into wealth-generating markets. And so too are growing incidents of land (and water) grabbing, displacement and alienation of resources required for wealthy tourists, bitter local conflicts over the locally-defined rules of access to carbon (e.g. firewood) purchased by wealthy northerners, green washing and other harmful activities that either cause poverty, or else distribute the fortune and misfortune of the green economy inequitably. Equally demands for alternatives to market-driven environmental degradation, and for market-dominated solutions are also gaining strength and coherence.
The conference will be held in Tanzania and builds on a series of sister conferences held in Europe and North America (most recently Grabbing Green and Nature Inc). We are convening it in Tanzania because we want the focus of this conference to be about the growth of the Green Economy in the South, and therefore this conference must be more accessible to Southern speakers, researchers and activists.
In addition to the conference itself we will also be organizing field trips to sites after the conference is formally finished to locations where interventions of the green economy are unfolding, in carbon forestry, wildlife management and eco-tourism.
Hosts and Organisers
The conference is hosted by the Department of Geography and Environmental Studies, University of Dodoma, Tanzania, and co-hosted by the Institute for Poverty Land and Agrarian Studies (PLAAS), University of the Western Cape; the Institute for Development Policy and Management (IDPM), University of Manchester; The Institute for Social Studies (ISS), Erasmus University; and, the Sustainability Platform, Copenhagen Business School (CBS).
 The Conference Organizing Committee comprises:
Davis Mwamfupe, Abiud Kaswamila, Thabit Jacob, Mathew Bukhi, Wilhelm Kiwango (University of Dodoma);
Emmanuel Sulle (PLAAS); Dan Brockington, Sarah Bracking (IDPM); Bram Büscher (ISS); Stefano Ponte (CBS)
Jim Igoe (Dartmouth College); Baruani Mshale (University of Michigan); and, Christine Noe (University of Dar es Saaam).
 The Conference Advisory Committee (which is still under construction) includes:
Amita Baviskar (IEG, Delhi University)
Tor A. Benjaminsen (Norwegian Univ of Life Sciences)
Jun Borras (ISS, Erasmus University)
Deborah Bryceson (University of Glasgow)
Noel Castree (Univ of Manchester)
Catherine Corson (Mount Holyoke College)
Rosaleen Duffy (Univ of Kent)
Rob Fletcher (University of Peace)
Jens Lund (University of Copenhagen)
Faustin Maganga (University of Dar es Salaam)
Katja Neves (Concordia Univ)
Sian Sullivan (Birkbeck College)
Image: Sustainable forestry projects? by EcoPush on Flickr (by-nc-sa-2.0)