Stakeholders' take on inclusive agricultural value chains in Tanzania: Feedback from a national workshop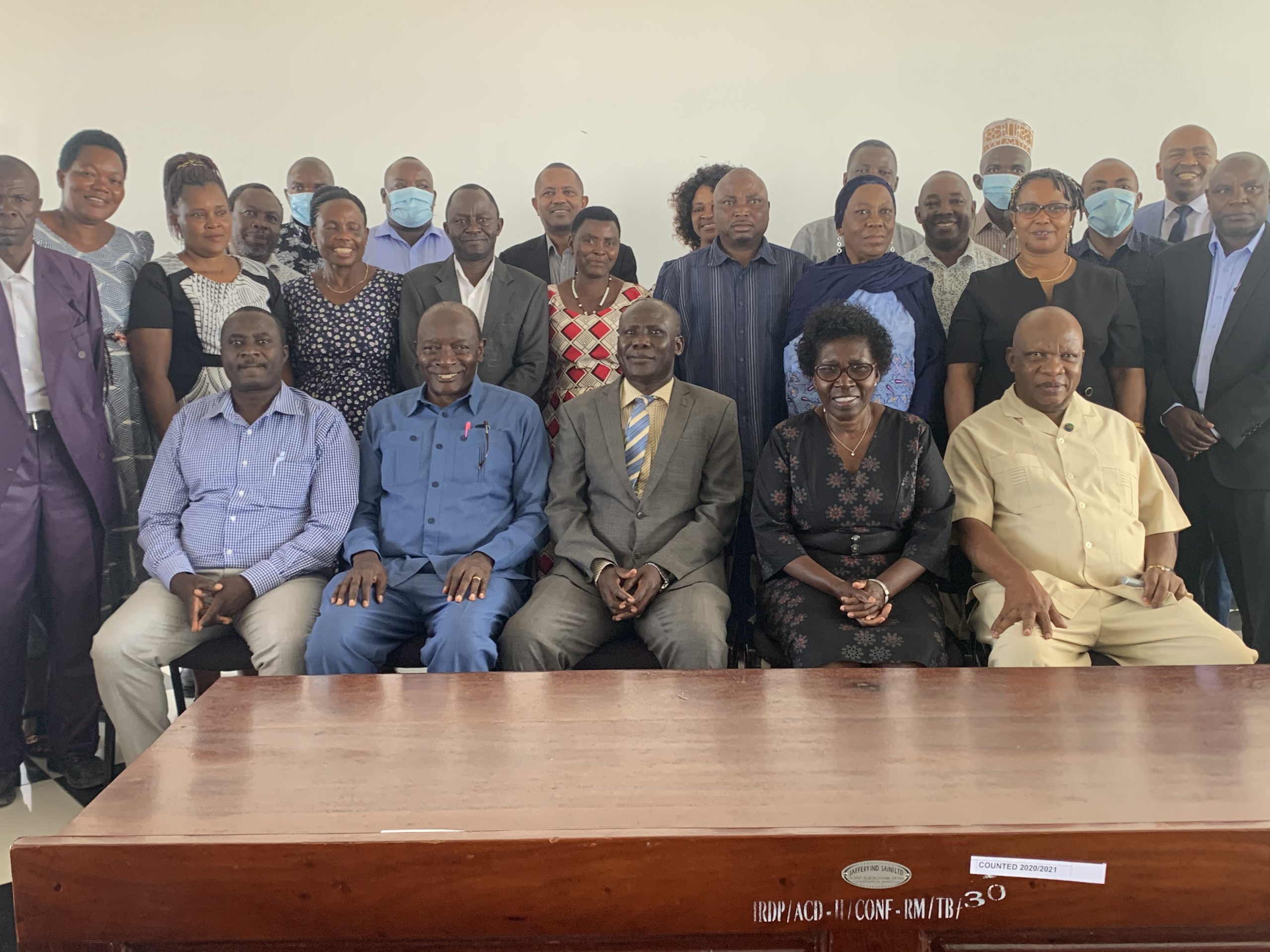 Written by: Aida Isinika, Ntengua Mdoe and Evelyn Otieno
---
The Tanzanian government, in its efforts to provide food, income, employment and foreign income to its population, is committed to improving the country's rice and sunflower value chains. This commitment was reiterated at a national feedback workshop held on 26th October, 2021 at the Institute of Rural Development Planning in Dodoma. The workshop was organised by Agricultural Policy Research in Africa (APRA) in its efforts to share key messages from its five-year-long studies on the most effective pathways to agricultural commercialisation for women empowerment, reduction of rural poverty and improvement of nutrition and food security.
---
In alignment with the national government's identification of rice and sunflower as critical to these goals, the APRA Tanzania team has conducted studies in Mngeta division of Kilombero district and Iramba and Mkalam districts of Singida region on rice and sunflower, respectively. APRA has also researched the impact of climate change and COVID-19 on livelihood outcomes for different categories of rice and sunflower farmers.
Emerging feedback
Increased yields and improved productivity were key priorities of this national feedback workshop, which was attended by 38 stakeholders comprised of researchers, farmers, traders, processors, extension officers, policymakers and representatives from non-governmental organisations. "In the case of rice, the government is guided by the second phase of the rice strategy which aims to double yields and increase the area under irrigation," explained Mr Obadi Nyagiro, Tanzania's director of policy and planning in the Ministry of Agriculture. Mr. Nyagiro added that the country aims to improve sunflower productivity to reduce Tanzania's dependency on imported edible oil, on which the country spends about US$2.2million. As medium- and long-term solutions, the government has increased budget allocation for research, seed development, and the improvement of extension services.
The feedback workshop builds on a participatory research process, the findings of which have been shared through the local media and in different forums. Some of these forums include a participatory impact pathways analysis which was conducted in 2017, feedback forums conducted in Kilombero and Mkalam districts, and the regional East Africa Rice Conference which brought together 46 participants to explore a regional strategy for sustainable and inclusive development of rice in East Africa.
Opening ceremony
The national feedback workshop was opened by Mr Obadi Nyagiro. Speaking on behalf of Professor Siza Tumbo, Deputy Permanent Secretary of the Ministry of Agriculture, Mr Nyagiro commended APRA for the studies, noting that they provide policy recommendations for stakeholders at different levels. The opening session was followed by presentations on each value chain, a plenary session, and group discussions.
Key points
The workshop highlighted both the benefits of agricultural commercialisation in the rice and sunflower value chains, and the challenges facing this process and the people affected by it. It is this duality that provided a clear, holistic representation of the process, so all considerations can be accounted for in discussions. For example, while there are theories which suggest that agricultural commercialisation is good for the achievement of sustainable development, there are also losers in the process. In line with APRA findings, the workshop discussed that agricultural commercialisation has contributed to poverty reduction, but not for everyone. As some families and communities have acquired more income, competition for resources such as land, labour, and capital has increased. This, coupled with shocks such as prolonged sickness, death of a breadwinner and loss of employment or collapse of businesses, has increased poverty levels for some families, especially those which own small pieces of land.
Recommendations
Feedback from group discussions showed that there are opportunities for women and youth to engage in agricultural commercialisation. For instance, credit facilities provided by local governments can address the challenges to resource ownership as identified by APRA studies. However, since these resources are scarce, recipients' options are limited to small projects. The conference recommended that in addition to credit facilities, local governments should improve strategies to encourage women and youth to engage in higher levels of crop value chains with higher returns.
For example, women and youth who are organised in groups should be linked to institutions which provide credit in kind such as in the form of inputs like seed and fertiliser. Village community banks, which are already being used to save and provide credit, can also be used to channel credit to marginalised groups.
The workshop also recognised the government's initiative to distribute subsidised locally developed sunflower seed to farmers in Dodoma and Singida, of which they had distributed 1,600 tonnes by October 2021. Feedback and discussions highlighted that there should be more even more effort to support the agricultural seed agency to improve seed availability to traders and subsequently farmers.
Participants made several more recommendations, including:
Extension agents should provide on-farm advice for fertiliser application;
Farmers and other stakeholders should be trained on aspects such as agronomy, marketing, agricultural insurance, and business skills;
Processing and packaging could be improved to enhance the competitiveness of products in local and regional markets;
Stakeholders should promote the use of by-products, such as sunflower seed cake, to reduce their export;
The government should improve institutional frameworks to enhance the resilience of agricultural value chains against shocks such as the global COVID-19 pandemic;
Diversification should not only focus on agriculture, but also consider non-farm activities to ensure the inclusion of women and youth in sustainable development.
Conclusion
In closing, Dr Nicholaus Kuboja, the Director of Planning at the Tanzania Agricultural Research Institute, pointed out the need for research to address different audiences such as farmers and local communities. Mr. Nyagiro ensured that the government is willing to work on challenges and opportunities identified by research, which gives participants and Tanzanians a reason to be optimistic moving forward.