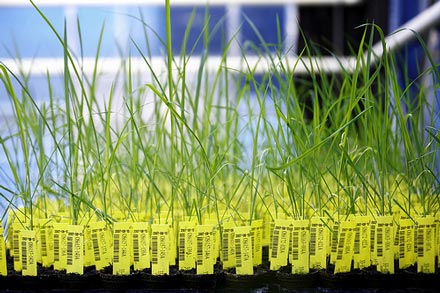 The Guardian's latest Global Development podcast features a panel discussing the future for farmers, GM crops and agriculture. The discussion, which includes FAC's Andrew Dorward, was recorded at the UK DSA conference in October 2012.
High food prices, concerns about climate change, and competition over resources have pushed food production up the  agenda. What we eat and how our food is grown are increasingly political questions.
Listen to the podcast on the Guardian website
About the podcast
What will farms look like in 20 years? Do small-scale farmers hold the key to global food security? Is there a role for GM crops to play?
To debate the issues, the Guardian's environment editor John Vidal is joined by Patrick Mulvany, former senior adviser to Practical Action and co-chair of the UK Food Group, Andrew Dorward, economic director at the Centre for Development, Environment and Policy at Soas, and Morgane Danielou, co-chair of Farming First and private-sector representative at the UN committee on world food security.
The debate was recorded at the 2012 Development Studies Association conference in London.