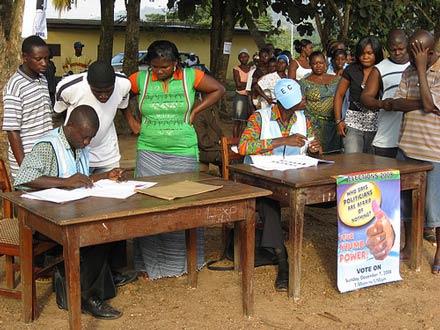 The process of democratisation does not always create better pro-poor agricultural policy in Africa.
The Africa Portal has published an interview with FAC researcher Colin Poulton on whether democratisation in Africa leads to more pro-poor agricultural policy.
The interview comes ahead of our conference on the Political Economy of Agricultural Policy in Africa, in March 2013.
In the interview, Colin explains what recent FAC research shows about what actually motivates pro-poor policies in different countries, the role of chiefs in maintaining government control over land, the importance of political analysis and the role of civil society.
Photo: Ghana's election on the BBC, by bbcworldservice on Flickr