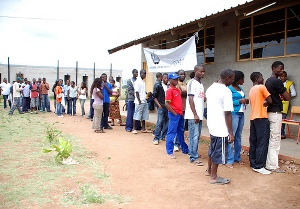 This working paper examines how agricultural policy for the poor in eight African countries has been affected by the process of democratisation.
For a number of reasons, the agriculture sector has been neglected by national governments and development agencies in recent years. In theory, the rise of democracy should encourage agricultural policy that favours poor people. But is this the case?
This paper is part of a series of publications on the political economy of agricultural policy in Africa. Its publication comes ahead of our conference in March 2013, on the same subject.
What makes politicians invest in agriculture?
Politicians are as likely to rely on ethnic allegiances and forms of social or political control to secure votes as they are to engage in policy competition. The political incentives facing senior policy makers in the agricultural and rural development sphere may contradict the drive to develop strong institutions to promote smallholder agricultural growth.
Rather, macroeconomic dependence on agriculture and, most strikingly, sustained threats to regime survival, are the factors most likely to drive agricultural investment.
This paper examines the processes and motivations as they are played out in Burkina Faso, Ethiopia, Ghana, Kenya, Malawi, Mozambique, Rwanda and Tanzania.
Download the paper
Democratisation and the Political Economy of Agricultural Policy in Africa (pdf, 975kb)
Photo: Young voters, Election day: Mozambique 2009 by Commonwealth Secretariat on Flickr (cc-by-nc)