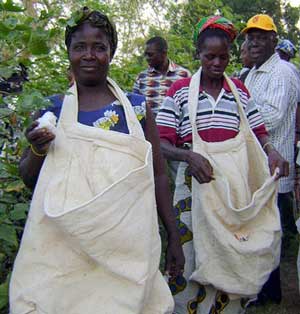 The cotton industry in Burkina Faso is widely regarded as a success story. But little research has been done on the political economy of the industry.
A working paper by Augustin Loada (in French) examines the key players, reform processes, and the internal and external influences on Burkina's cotton industry. It also looks at some key problems (corruption, lack of transparency and contractual difficulties), and the role of social movements. In the light of this analysis, the paper concludes with some implications for policy makers in the country.
This paper has been produced as part of our project on the Political Economy of Agricultural Policy in Africa (PEAPA).
Image: Cotton growers in Burkina, by ifdcphotography on Flickr (by-nc-sa)