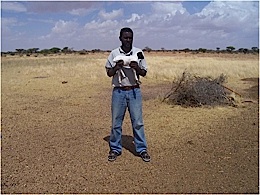 Drought in the Horn of Africa – again. With the region's worst drought in over a decade, pastoral households around the Ethiopian, Kenyan and Somali borders have been hard hit. Alongside the humanitarian response, a re-emerging debate on the future of pastoral systems is taking shape. Is the proverbial grass greener on one side than the other?
The revival of interest in pastoralism and livestock production takes two forms – one a celebration of the 'pastoral way of life' and the importance of indigenous systems of production and management and another focusing on the market potentials of a 'livestock revolution'.
The Future Agricultures Consortium recognises the importance of these debates in shaping the future of pastoral production systems and livelihoods in East Africa. In order to raise the profile of this important discussion, we present (below) one side of the debate –a pessimistic thesis by Stephen Sandford, and challenge this with a more upbeat thesis from Stephen Devereaux and Ian Scoones of Future Agricultures.
FAC e-debate: Pastoralism in Crisis?