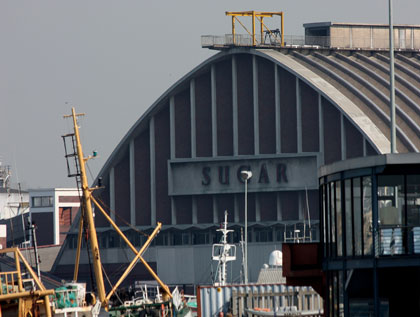 Sugar has been making big changes in Southern Africa's agrarian landscape. Over the past two decades, South African and multinational sugar companies have pursued an aggressive investment drive into Southern Africa, often facilitated by purchase of formerly state-owned enterprises.
A new network, the Southern Africa Sugar Research Network aims to share insights on the state of knowledge into the sugar industry and to provoke questions and ideas for future research.
Most optimistically, these investments have been framed as enabling rehabilitation of ailing public companies, set not only to earn coveted foreign exchange for host countries, and also promising to provide substantial benefits for local economic development and employment, particularly for income-poor rural communities and farmers.
Criticism and controversy
But the expansion of sugar into Southern Africa has also been met with substantial controversy. Critics have observed that the interest of sugar companies in the region's relatively good agro-ecological conditions has been shaped by preferential treatment afforded by national governments. Amidst low to zero levels of corporate tax, the incursion of sugar has been critiqued as an unfolding 'land grab', both in the large swathes of community and public land being transferred for company sugarcane plantations, as well as elite capture of land by state officials and customary leaders.
By displacing land previously used for food crops and grazing, critics have further questioned the impacts on local household food security for farmers and local consumers, particularly on poor rural women.
Shifting global patterns, local impacts
The advance of sugar through Southern Africa is further complicated by its location within shifting patterns of international trade and deepening processes of agro-industrial integration. Investments have in part been spurred by new export opportunities afforded to Least Developed Countries alongside the liberalization of European sugar, as well as the new fungibility of sugar as a 'flexcrop' between food and fuel, which have been opened by prospects for the production of ethanol, and long-term increases in sugar demand by manufacturers. Sugar's impacts on local processes of agrarian and agro-ecological change are ever more intimately connected to changing patterns of production, distribution and consumption in global agrofood, and agrofuel, systems.
A new research network
Future Agricultures and the Institute for Poverty, Land and Agrarian Studies propose to initiate a Southern Africa Sugar Research Network. The Network was launched on Thursday 27 February 2014 with a discussion on the state of the sugar industry in Southern Africa and the level of interest among researchers in being part of a network. For now, the network is emerging as a forum for joint inquiry to share and critically evaluate insights; discuss research sites and areas of interest; and to triangulate the dynamics of the whole industry.
More information
For full details and updates of the network, see the PLAAS web pages: Southern Africa Sugar Research Network.
Image: Sugar Terminal, Durban harbour by kleinz on Flickr (by-nc-nd)