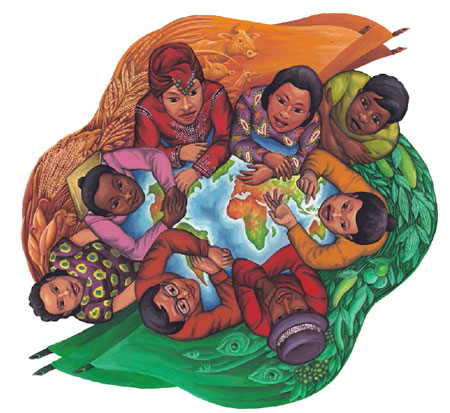 The critical dialogues on food sovereignty held 14-15 September 2013 in Yale University, USA, and 24 January 2014 at the International Institute of Social Studies (ISS) in the Hague have produced some excellent resources. The dialogues brought together the world's leading scholars and activists, both sympathetic and supportive of the idea of food sovereignty, as well as those highly skeptical of the concept.
View a selection of presentations (26 video clips).
Food Sovereignty Working Papers
Download  working papers and discussion notes from the two critical dialogues. The Food Sovereignty Working Paper Series is currently accepting submission of academic papers: theoretical, or empirical, or methodological, from various social science disciplines. All papers will be peer reviewed.  For queries and for submission, send an email to: iss.icas@gmail.com
Journal articles availble for free
Articles pblished by The Journal of Peasant Studies (JPS) can be downloaded free of charge from its website (go to "Latest Articles" section, upper left corner of the JPS website, and click to see the list of free articles).
View photos from the colloquium held at ISS on 24 January 2014.
Blogs