FAC side event at the Global Conference on Food Security, Agriculture and Climate Change. The Hague, The Netherlands, 1st November 2010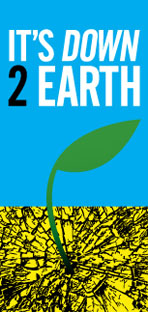 The Hague conference was among the first major international conferences linking agriculture, food security and climate change, and was attended by senior policymakers, development organisations and academics. It highlighted the many challenges faced by agriculture in a changing climate, but also the range of possible solutions, many of which are brought together in the term 'Climate Smart Agriculture'.
The FAC side event on 1 November at The Hague Conference was organised by FAC in collaboration with the 'Research to Policy for Adaptation' (RPA) project and the STEPS centre. The side event explored emerging policy processes on climate change and agriculture, with particular emphasis on how to improve our understanding of policy processes on climate change and agriculture.
It drew on case studies in Africa analysing the linkages between policy actors, their networks and narratives. Findings and lessons from ongoing case studies in East Africa (Kenya, Malawi, Tanzania and Ethiopia) were presented, focusing on policy processes on climate change and agriculture. These were based on the ongoing DFID/IDRC-funded climate change and agriculture RPA project as well as on the IDS-led Future Agricultures Consortium theme on climate change.
Hannington Odame (CABE, Kenya and the STEPS centre) highlighted how different actors' understanding of resilience frame research and policy agendas and steer the type of solutions and resources in a particular direction. At the same time, he argued that climate change could present a policy window for rethinking agricultural policies or pathways.
Oswald Mashindano (University of Dar es Salaam and the RPA project) showed how a CCAA project to improve farmers' risk in a changing climate had come up with innovative solutions helping increase robustness, yet for different reasons had yet to make an impact on policy agendas in Tanzania.
Michael Chasukwa (University of Malawi and the RPA project) showed how a CCAA project has managed to create policy spaces for discussion of diversification goals, and how informal meeting spaces (National Consultative Group) can help in bridging the gaps between research and policy.
Berhanu Adenew (Ethiopian Economics Association and the Future Agricultures Consortium) outlined the different actors, goals and challenges of the country facing the agricultural sector in addressing climate change in the agricultural sector, highlighting the challenges facing the country bringing together the research lessons into a coherent strategy.
Harun Warui (Kenya Agricultural Research Institute and the Future Agricultures Consortium) showed how Kenya have taken a large step forward in formulating a national strategy for climate change, yet facing huge challenges in how to implement it in a way that ensures coherence within and outside the agricultural sector.
The key themes were:
Agriculture, food security and climate change: framing the issue and taking stock of innovations
Scaling up replicable models of climate change-smart agriculture: opportunities and challenges
Mobilizing investments from all sources for a transformational change to climate-smart agriculture
A road map for action
Read Summary Highlights of the Conference
{jathumbnail off}