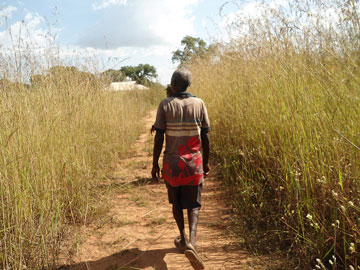 Africa's agriculture sector is commonly regarded as vulnerable to particular impacts of climate change. Adapting to climate change is an important area for research and policy development. A series of three working papers reviews research and policy on climate change adaptation in the three key areas of agriculture, urban areas and health in West Africa.
The papers aim to enhance knowledge for evidence-based policy formulation.
These reviews were carried out under the auspices of the AfricaInteract project funded by the International Development Research Centre (IDRC).
Image: Two farmers walking to meeting_Ghana_by Yaw Osei-Owusu by CDKNetwork on Flickr (cc-by/2.0)