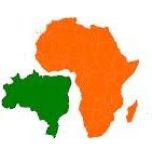 Lidia Cabral, FAC researcher, will be on the panel for this Canning House event in London on 18 October 2012.
The panel will discuss the development of Brazil-Africa relations over the past decade, and what the future holds as Brazil rises on the global stage.
About the event
Since taking office, Brazilian President Dilma Rousseff has visited Angola, Mozambique and South Africa, whilst Foreign Minister Antonio Patriota has visited 11 countries in the region. These visits are a clear indication that the present government is following in the footsteps of the Lula administration in stepping up engagement with Africa. Brazil now has a considerable diplomatic presence on the continent with embassies in 37 of the 54 African nations – more than the U.K and less than only 4 countries (USA, China, France and Russia).
The expansion of diplomatic links has gone hand in hand with a surge in Brazilian investment in a region traditionally dependent on Europe and the U.S, with Brazilian companies such as Petrobras, Oderbrecht and Camargo Corrêa operating in various African nations. In addition to increased political and commercial engagement the past decade has also seen an intensification of cooperation on development projects and education.
The panel for this event, organised in collaboration with King's College London's Brazil Institute, will discuss the development of Brazil-Africa relations over the past decade whilst commenting on what the future of these relations holds as Brazil continues to aspire for a greater role on the global stage.
Panellists
H.E Roberto Jaguaribe – Ambassador of Brazil to the UK
Dr. Joseph Marques – King's College London Brazil Institute
Lidia Cabral – Research Associate of the Overseas Development Institute and Doctoral Researcher at the Institute of Development Studies.
Richard Lapper – Financial Times Brazil Confidential
The discussion will be chaired by Canning House Trustee and former UK Ambassador to Brazil, Dr. Peter Collecott.
There will be a wine reception to follow the discussion.
The event is free to attend – register from the event page on the Canning House website.