FAC at the Regional Strategic Analysis and Knowledge Support System's first conference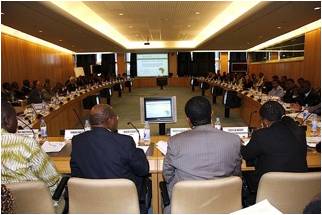 In Addis Ababa on November 23 and 24, FAC researchers John Omiti and Amdissa Teshome participated in discussions at ReSAKSS' first conference: "Exploring New Opportunities and Strategic Alternatives to Inform African Agricultural Development, Planning, and Policy".
The conference drew together close to 100 policymakers, researchers, and representatives from farmers' organisations, donors and development agencies, and the private sector. FAC participated and more than 700 FAC publications (policy briefs, working papers, etc.) were distributed to delegates. FAC also made good links with the Ethiopia ReSAKSS node in Addis.
Links to conference resources: