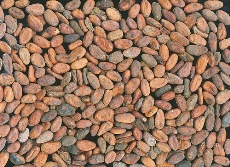 There is renewed interest in shoring up agriculture as an avenue to economic growth and, more broadly, to development on the African continent. This is evident in current policy and development discourses, in the budgetary and programmatic commitments of governments to agriculture, and in the direction of donor funds.
Given an apparent ageing population in rural Africa, where agricultural production is largely sited, the success of agriculture-led growth depends in large part on young people being willing now and in the future to enter into the sector. However, the conventional narrative about young people is that they are uninterested in agriculture either as a means of livelihood or as an occupation.

But our research, set in the context of cocoa production in Ghana, reveals that young people have a more complicated relationship with agriculture than the literature would suggest. The research points out that 'youth' is not a monolithic category; there are important differences in young people's backgrounds and experiences affecting their current and expected engagement with cocoa farming. With particular reference to the narrative of young people's rejection of employment in agriculture, the youth in the study, while not regarding cocoa farming as a preferred occupation, did offer conditions under which they would incorporate cocoa production into their future plans.
The paper Young People's Perceptions of and Aspirations in Agriculture: A Case Study of Ghana's Cocoa Sector by Nana Akua Anyidoho, Jennifer Leavy and Kwadwo Asenso-Okyere will be presented at the Young People, Farming and Food conference in March 2012.
See the conference programme for details of other presentations at the Young People, Farming and Food conference.