Women empowerment, agriculture commercialisation and gender relations in Mvurwi, Zimbabwe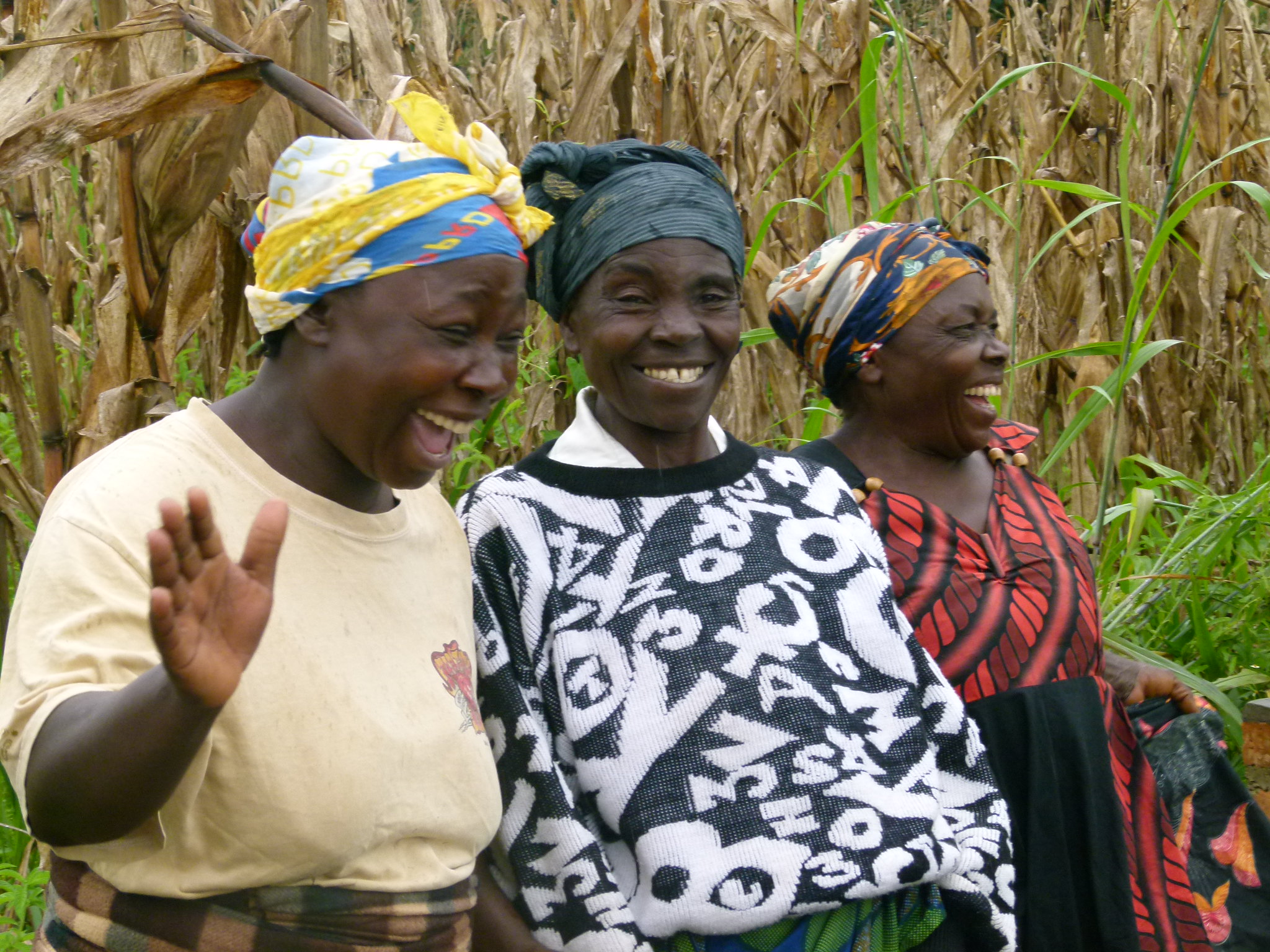 In this blog, APRA researcher Hazel M. Kwaramba looks at the different areas in which women in Mvurwi, Zimbabwe seek to construct livelihood – particularly strawberries, poultry and sweet potatoes – to examine pathways towards women empowerment, including policy recommendations.

This blog is based on APRA Working Paper 42. Access it, for free, here.
---
Written by Hazel M. Kwaramba
---
In 2000 Fast Track Land Reform Programme (FTLRP) gave rise to A1 farmers (less than 10 hectares of land) that have received various government support. Two decades on some interesting observations raise key questions. Are women A1 farmers commercially productive? What are the barriers to commercialisation? Within commercialisation hotspots, what are the key value chains that have been most effective in empowering women, and why? What are the gender relational dynamics and how do they impact women along the value chain? What are the opportunities and challenges faced by women?
To answer we consider the current status and future potential of multiple pathways to commercialising agriculture for sweet potatoes, strawberries and poultry in Mvurwi farming area.
Emerging commodity web
In Mvurwi, A1 farmers started with growing tobacco independently as the main cash crop. Although the income returns were high, it comes with intensive labour requirements, strict regulations, high input costs and set market prices. In the first decade of FTLRP, local tobacco companies maintained historical farmer arrangements. Foreign tobacco companies started targeting A1 farmers. The proliferation of tobacco contract farming arrangements gave A1 farmers choices of contracting companies as well as self-financing part of their crop. This led to market price variations and decline in income and returns realised by A1 farmers from the contract crop, resulting in an increased inclination towards crops or off-farm activities that provide more frequent returns than provided by annual tobacco. Increasingly, A1 farmers are using proceeds from tobacco to diversify.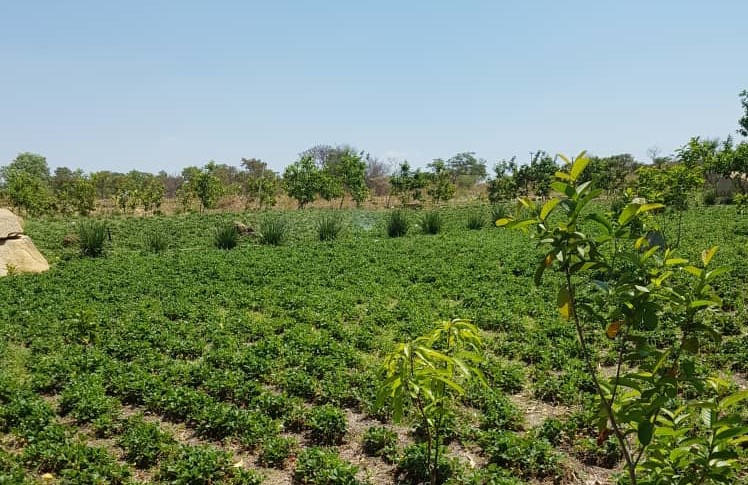 The preferred commodities that farmers diversify to include poultry and sweet potatoes as they have strong local market linkages. Off-farm operations include grocery shops, passenger cars for commuter transport, cross border trading and sale of second hand clothes with earnings from tobacco. The off-farm operations tend to be informal as they are not registered with the authorities. Formalisation of is expensive, hence activities are chosen precisely for their informality. As farmers access resources (land, equipment, inputs), they gravitate towards crops with higher margins, high input costs and competitive markets.
Increase in resilience from shocks (death of male head of household, land lease and productive assets loss such as draught animals and macro-economic) leads to diversification of crops and livelihood options. Increasing adaptive capacity in the absence of structural support (such as social safety nets and equitable access to financial markets), women farmers move outwards in the commodity web as they embrace more informal, low risk, low return, local markets and low input options. This diversified livelihood scenario has the characteristics of subsistence farming with significant traditional crops and off-farm activities.
Value chains most effective in empowering women
From the web of commodities, women have higher involvement, control and ownership of sweet potato, poultry and strawberry production. Women's visibility along the value chains of these commodities was observed to be higher compared to their male counterparts.
Sweet potato value chain: Women farm on land owned by their husbands. Lack of control over land is a barrier to women's access lines of credit. There are shortcomings relating to access to working capital, market information and agriculture extension services – generally there is technical support. In addition, good farm management practices, post-harvest handling, market institutions, and value chain coordination remain curbed with the net effect of limited income.
Poultry value chain: There is limited use of techno-expertise and value addition in chicken production, resulting in losses along the value chain. Markets for the by-products, eggs and day-old chicks are sourced within the local communities, institutions and growth points.
Strawberry value chain: There are challenges in the strawberry value chain relating to access to working capital, agriculture extension services and market information. Strawberry farmers lack necessary equipment and reliable energy. The absence of cold storage facilities further reduces revenue due to high post-harvest losses given the high perishability.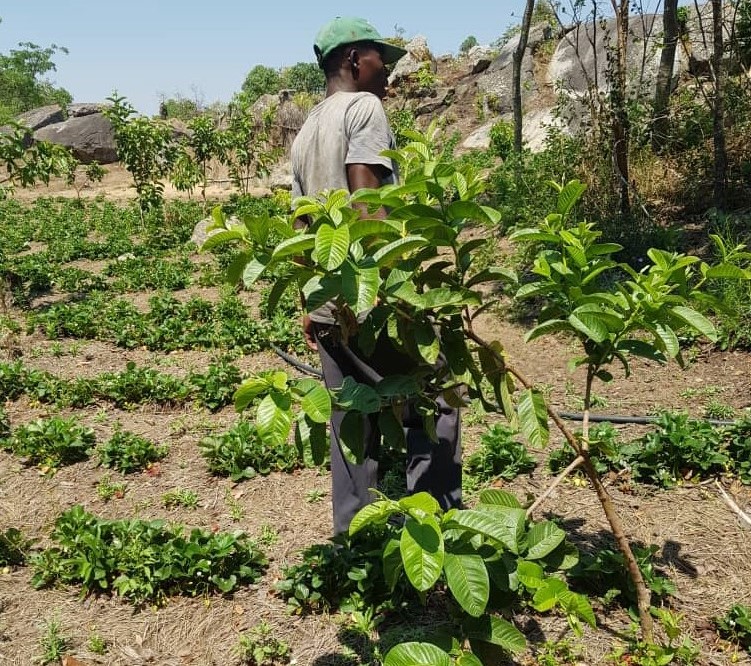 One of the wives from a strawberry farm in the APRA study indicated that they had been encouraged to make jams from the strawberries as a form of value addition.
"We received jam making training. However, we have not been able to do it because we do not have electricity."

Farmer on strawberry farm in Mvurwi, Zimbabwe
For the three value chains, there is no value addition and vertical integration with private sector companies. Involvement of such companies through the out-grower model would likely bring financing, technical expertise and value addition.
Future policies
Agricultural commercialisation involving women is essential for economic empowerment. This requires public support for investments into energy, irrigation and marketing infrastructure, plus social services in rural areas. The policy environment for women's economic empowerment is supportive and encouraging but implementation remains weak. Progressive women participation across value chains for the future will be achievable when gender relations within family and society are equitable. Since land has productive and reproductive functions, access to finance and the control of agricultural resources need to be equitable. Increasing women farmers' access to finance – independent of their spouses – will strengthen their production capacities.
There is need for policy reform that will allow joint land allocation to ensure continuity in the event of a spouse dying. Currently, only women stand to lose their livelihoods in the case of bereavement of their husbands and the reverse does not impact men in the same way. Emphasis should be on building knowledge and capabilities of women and girls to manage various agriculture commercialisation pathways.
---
Cover photo credit: Leeds CDKN team
---
Please note: During this time of uncertainty caused by the COVID19 pandemic, as for many at this time, some of our APRA work may well be affected but we aim to continue to post regular blogs and news updates on agricultural policy and research.