Raising the profile of agricultural policy research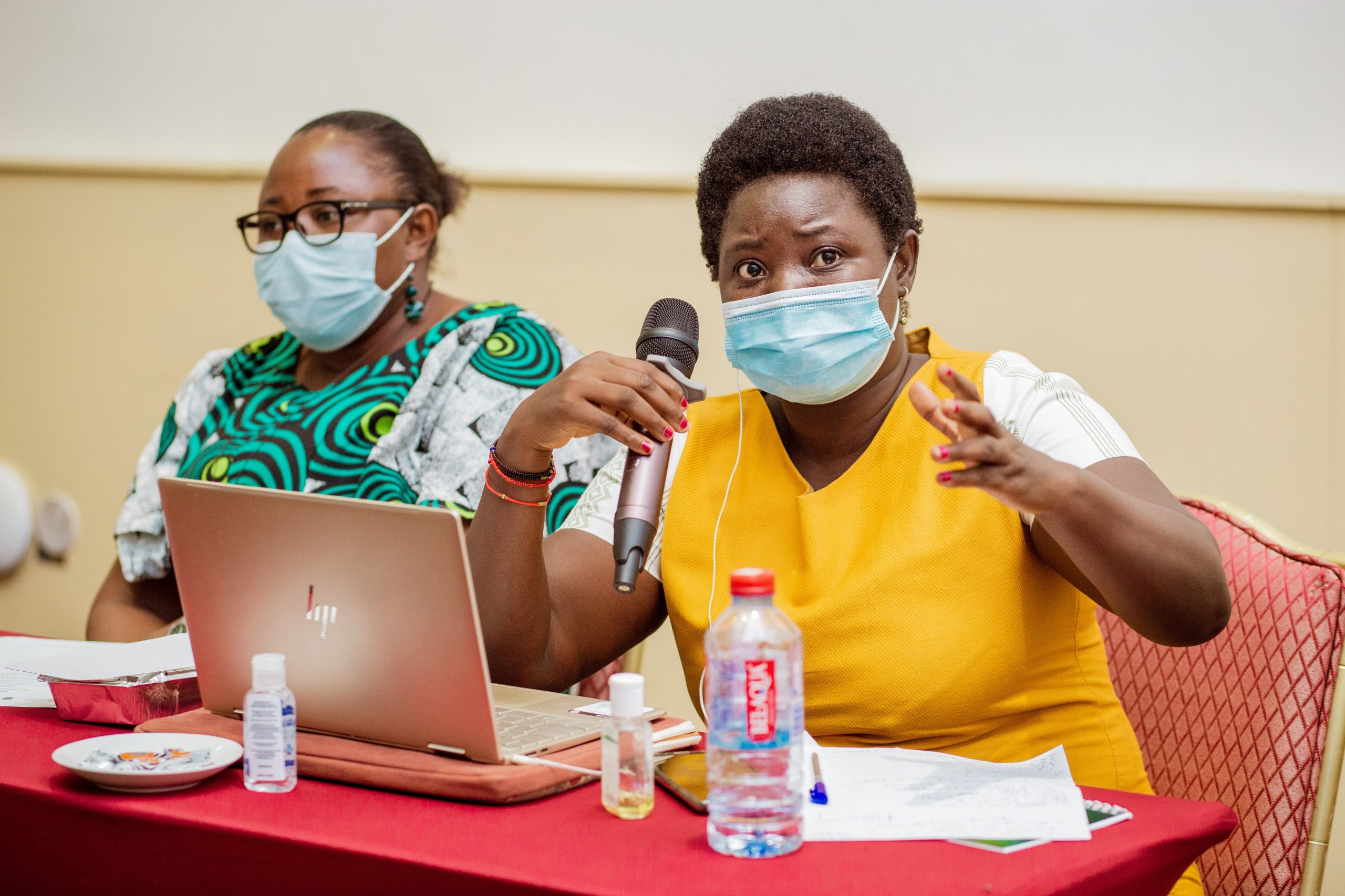 Written by: Susanna Cartmell
---
Throughout the Agricultural Policy Research in Africa (APRA) Programme of the Future Agricultures Consortium, country research teams were encouraged to engage at district and national levels. Towards the end of APRA, during the latter part of 2021, each country team held final district and national-level events in order to share research findings and highlight policy implications. APRA ICE Insight 6 evaluates APRA's national engagement to understand what went well, and to identify what improvements could have been made.
---
Ethiopia
Most of the APRA Ethiopia engagement events were aligned and mainstreamed to government and stakeholder-organised events related to rice. 'Our engagement was a key driver for rice to be considered among the five priority commodities in the National Agricultural Investment Plan, and in the agreement reached to develop a national rice flagship programme,' stated Dawit Alemu, APRA Ethiopia country lead.
One reflection, however, was that the APRA Ethiopia team felt they had not provided sufficient attention to media coverage for all events; it was only during the national closing event that the media were officially invited and good coverage was achieved.
Tanzania
The APRA Tanzania researchers' engagement events culminated in district-level meetings to share findings, as well as a national engagement event in October 2021. 'Engaging stakeholders at the beginning of APRA was very good, as they were then aware of what APRA was about when we started sharing findings,' stated Aida Isinka, APRA Tanzania country lead. 'However, stakeholders' interest was higher later in the programme when we had tangible findings to deliver,' she explains.
Nevertheless, the Tanzania team reported that it often proved difficult to engage high-level policymakers due to their busy schedules and the bureaucracy of reaching out to them. The high turnover rate of political appointees also proved difficult, but buy-in from this level of policymaker ensured greater take-up of APRA findings.
Nigeria
The Nigeria Work Stream 1 team organised policy dialogues, as well as research result dissemination and community feedback sessions in local government areas. Attendees were carefully selected to include traditional rulers, local government officials, state government officials, women leaders, medium-scale farmers, small-scale farmers and farmer association leaders. These representatives appreciated being included as they are often not provided with the opportunity to input their feedback and contribute to the policy formulation process.
This proved to be a very effective approach in engaging all participants, with the communities feeling connected with the issues raised by APRA's research. A lot of ideas from the sessions helped frame key questions discussed at the subsequent national-level dialogue, which was held online.
Ghana
Engagement activities in Ghana were structured towards different levels of stakeholders for maximum impact, and all events had a media presence for the purpose of disseminating the findings more widely. Local-level engagement events were extremely useful, because these provided farmers from the study communities with the opportunity to provide feedback on research findings. The engagements also brought researchers in touch with officials with whom relationships have been developed beyond APRA.
Despite the success of the events, however, the Ghana team felt that a local communications person should have been appointed to facilitate engagements. Instead, researchers were tasked with policy engagement activities; this was a daunting task as they had received no real training.
Zimbabwe
The Zimbabwe team's engagement with stakeholders from the outset made it much easier for research outcomes to be shared throughout the programme. This positive early engagement also meant the team's local and national stakeholder meetings drew a large number of attendees, and involved vibrant exchanges of ideas.
To enhance stakeholder engagement and attract greater value from the research outputs, the APRA Zimbabwe team recommended that, in future, research teams be trained in communications from the onset, or communication experts should be recruited for local teams.
Key lessons
It is important to think carefully about the policy influencing strategy from the very beginning of a programme and remain flexible during its implementation as well as plan for policy influencing beyond the life of the programme.
For successful and impactful engagement, it is important to have dedicated communication experts to provide support to research teams; it is recommended to have such communication expertise at national (or regional level) and not just at the overall secretariat level.
Communication and engagement should not just happen at the end of the programme and only in big events; this process should be ongoing from the start to build up relationships and awareness of the research issues and outcomes. Opportunities for engagement should be taken up by participating in other organisation's events, meeting with individual stakeholders, as well as organising designated programme events.
It is critical to keep in mind that communication and engagement should also occur at the district/state level, not just at national level, so that communities involved in the research study areas have an opportunity to provide feedback on research findings and to provide insights into required policy changes.