Njage Farmers preparing to take rice commercialisation to the next level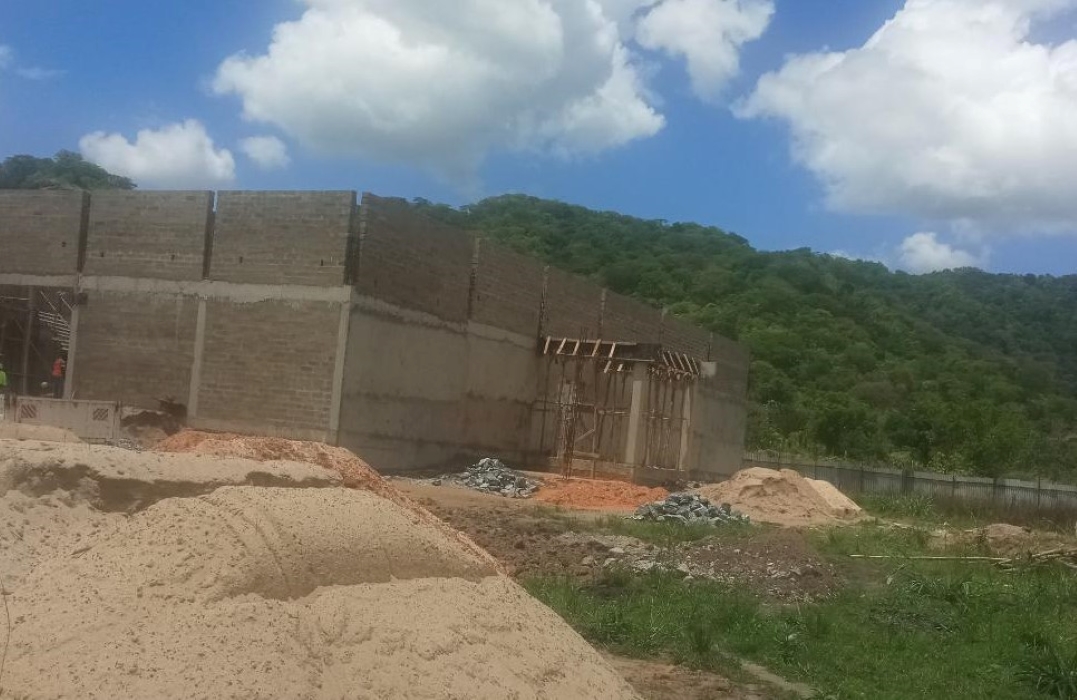 Please note: During this time of uncertainty caused by the #COVID19 pandemic, as for many at this time, some of our APRA work may well be affected in coming weeks but we aim to continue to post regular blogs and news updates on #agricultural #policy and #research.

This is a tale of rice farmers in Njage village under CWAUNJA (Chama cha Wakulima wa Umwagiliaji Njage) literally meaning, An Association of Rice farmers under Irrigation Scheme. Speaking to members of the APRA research team in November 2019 – with the Njage River flowing down the slopes of Udzungwa mountain range in the background – Mr. Godwin Mgokele, chairperson of CWAUNJA, explained that the village was named after someone called Mwanjagila,who lived in the area. He was from the Hehe tribe, which is dominant in Iringa region. Both the area around him (now a village) and the river were named after him by neighbours who would say, "I am going to Mwanjagila," later abbreviated to "Njage." River Njage is the main source of water for the irrigation scheme in the village.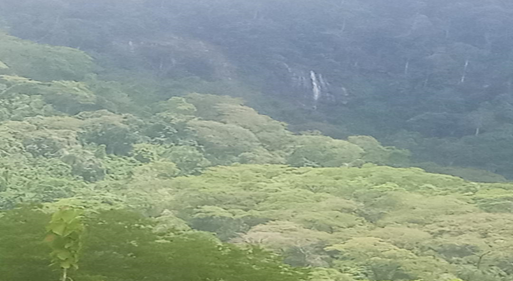 Efforts to improve rice productivity in Njage village have been ongoing for several years. The system of rice intensification (SRI) technology was introduced in 2009 through the collective efforts of the district extension services, Kilombero Plantation Limited (KPL), USAID, and others. The combined effect of using SRI technology and an improved rice variety (SARO 5) has improved rice productivity from around 10 bags per acre on average, to up to 35 – 40 bags (100 kg each) per acre (equivalent to 8600 – 9800 Kg/ha). However, this accounts for only 60% of the potential productivity. Improved rice productivity in the area attracted the interest of more development agents including USDA, World bank and local NGOs to support Njage rice farmers under CWAUNJA in their efforts to improve irrigation, storage and processing infrastructure.
CWAUNJA members must be farmers, and a minimum of 18 years old. They must also have farms within the area targeted by the irrigation scheme. In addition, members must be willing to relinquish part of their farm without compensation, so that the land can be used for improving irrigation channels and constructing farm roads to ensure the scheme's functionality. Moreover, under improved supervision, members will have to agree to abide by rice production practices such as seed selection, line planting and use of fertiliser as recommended by extension staff in order to attain improved productivity. The project was initially funded by Africa Development Bank (AfDB) and Africa Union (AU). The World Bank has joined hand since 2015 to support development and complete the planned infrastructure.
The scheme under CWAUNJA will cover at least 400 hectares, which is about 20% of Njage's rice arable land. It also aims to serve about 40% of all rice farmers in the village. Already, 75% of the targeted irrigation scheme and farm roads have been developed, while construction of the warehouse is completed by 90%. A rice milling and grading machine is ready for mounting as soon as electricity is connected to the building, which was being done in March. Rice value addition will also include packaging and labelling (branding) to get a higher product price and attract clients from new market outlets.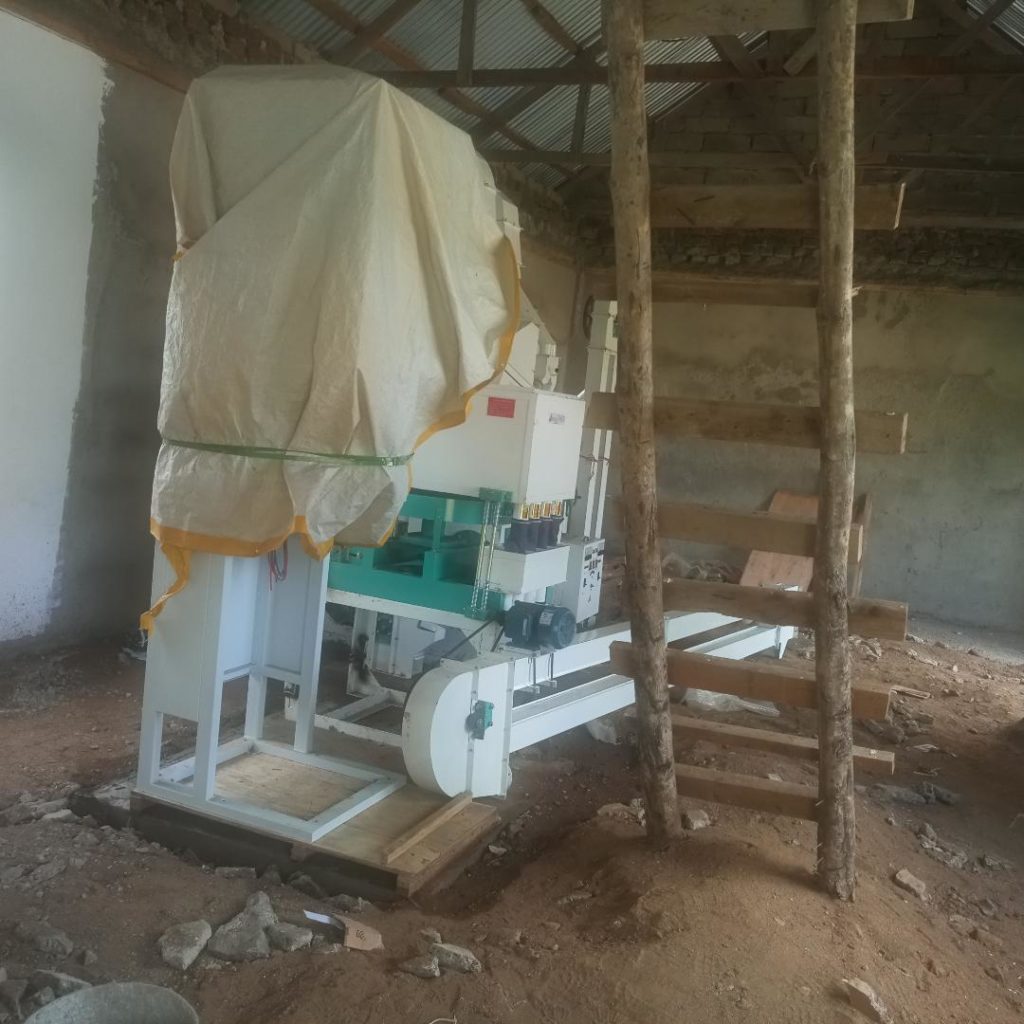 Following the improvement of infrastructure (irrigation, farm roads, storage and value addition facilities), it is expected that the efficiency of the rice value chain in Njage village will improve through increased productivity, and is expected reach 56 – 60 bags per acre (equivalent to 13,720 – 14,700 Kg/ha). This is following extended production to two or three cropping seasons per year under irrigation, reduced crop loss due to improved storage facilities, controlled water movement and improved transportation of paddy from the field, and thereby reducing production cost.
The storage facilities under construction will store 1500 tonnes, equivalent to 15,000 bags of rice. This is almost double the current rice production level in Njage village. All these improvements are expected to significantly improve rice commercialisation during the next cropping season; the irrigation infrastructure is scheduled to be completed by September 2020. The whole infrastructure is expected to be commissioned by the World Bank through the Global Agriculture & Food Security Program (GAFSP) under the Ministry of Agriculture in Tanzania.
Looking to the near future, the CWAUNJA Chairperson notes that the association requires support to establish a savings and credit association to enable CWAUNJA to lend money to farmers and to open an input shop to supply seed, fertiliser, pesticides and tools to serve farmers. They also require training support on entrepreneurial skills and coordination so that farmers collectively follow the crop calendar.
The APRA Team looks forward to a brighter future for all rice farmers under CWAUNJA in their aspiration to take rice commercialisation to the next level of integration.


Written and prepared by: Kizito K. Mwajombe, Gideon Boniface and Aida Isinika. APRA Programme – Tanzania

Cover image: The 1,500 tonne capacity warehouse under construction