Marriage and agricultural commercialisation in Malawi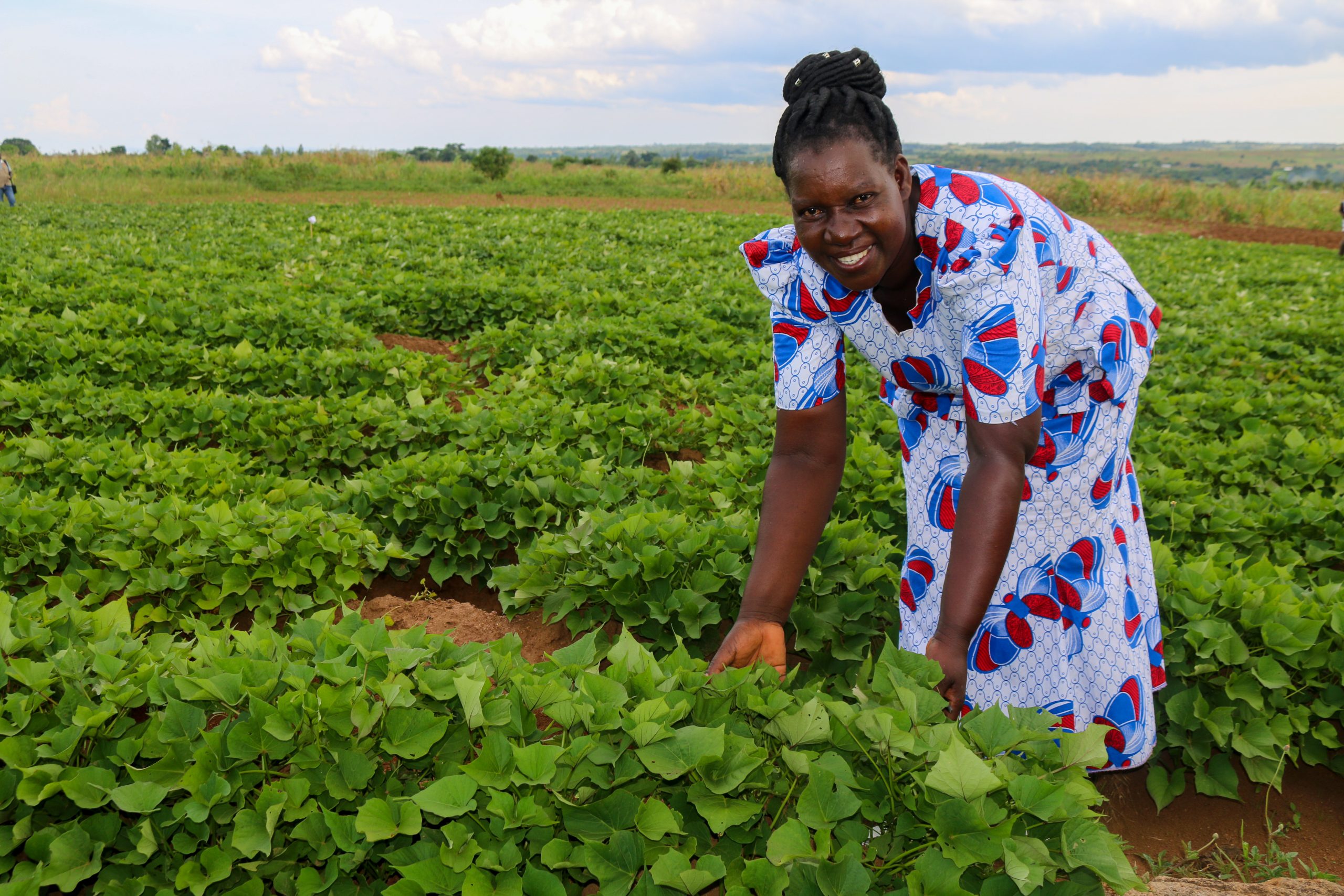 Written by: Loveness Msofi Mgalamadzi
---
Despite agricultural commercialisation being considered a positive step towards Malawi's development and economic growth, as well as a source of household income and livelihoods among local communities, there are a number of factors that impede this process. Our research established that despite the fact that most households engage in some degree of agricultural commercialisation, its benefits remain limited. In the first of a two-part blog series, we explore how marital issues affect agricultural commercialisation, specifically with regards to women's involvement, and, in reverse, how commercialisation impacts marital relations. We use data collected by the APRA Malawi team, dwelling much on the qualitative data collected through focus group discussions, key informant interviews and life histories.
---
Women's participation in decision-making and agricultural commercialisation
Here, we wanted to understand how marriage and the decision-making processes therein impact commercial farming activities at the household level. Women's participation in decision-making is key for them to negotiate their interests and ensure access to the resources and benefits of commercial farming. However, despite the importance of women's involvement, we found that it is mostly men who make decisions. This gives them an opportunity to prioritise farming activities of which they will have greater control and reap greater financial benefits. We also observed that the involvement of women in agricultural activities reduces in regard to marketing (women become less involved in marketing activities of the value chain, especially selling, which reduces their chances of accessing income). However, different responses exist in response to this power imbalance; some lament how men misuse resources, especially income, and how that cripples commercialisation activities, while other women indicate that men making all decisions is actually good for commercial farming, as men have the capability to mobilise resources, access different spaces and provide labour. The following quotes demonstrate these tendencies:
"Sometimes men steal the produce for sale, and sometimes they give it to their girlfriends. This in most cases leads to divorce and sometimes separation. There are times women also steal and sell produce as a way of revenge. It gets worse in the sense that dividends realised from "banki mkhonde" (village banks) are taken over by husbands and misused and this becomes a setback to commercialisation."
"There is so much responsibility resting on women's shoulders; they look after almost everything in the house. Some men cannot make proper decisions after harvesting their crops, such as to sell them and make profits to help their household. After selling, some spend money on alcohol. However, for women, they sell the crops with the intention of taking care of the house."
Regarding gendered social relations, we also observed a number of issues. For instance, women face restrictions, especially on mobility and engagement in economic activities, which limit their potential to boost their commercial farming. Women's mobility is restricted by a number of factors, including limited resources to pay fares; heavy labour obligations at home, and social norms that make husbands suspicious of their wives travelling frequently and long distances. Such barriers prevent women accessing distant markets and successfully selling their produce. Hence, we observed that it is mainly men who are involved in selling the produce (71% men and only 16% women). As a result, men are more able to access and thus control household finances, often spending much of it before returning home.
In households where decisions are not made jointly, ideas are not consolidated to decide together which crops to grow or other economic activities to engage in. We observed that in such scenarios, agricultural activities aimed at commercialisation are hindered as resources are divided. If efforts and resources could be consolidated, despite priorities being different, working together would have more benefits.
"Sometimes, men can rent out land to rich people without informing the woman. It is negatively affecting development of the household because you cannot work if everyone is doing their own things and you keep on fighting and pulling in opposite direction."
The impacts of household headship
Women from male- and female-headed households are affected in unique ways, but we do observe some similarities in the challenges they face. Such similarities exist because women in female-headed households remain accountable to other men in their households and wider society, and so are still not permitted to be independent decision-makers where communal resources and mobility are concerned. However, differences may arise in regard to making some household decisions or participating in certain activities, including accessing public services. There were different views regarding whether women in female-headed households are better off in terms of commercialisation. Our quantitative study found that female-headed households are less likely to commercialise than male-headed households. While some believe that women's outcomes are improved in a female-headed household, as they have autonomy and are unaffected by men's common misuse of money, the majority think women in male-headed households are better positioned to commercialise, for example:
"What I see is that a marriage which is led by a man, usually has a lot of things available. Because in cases of development or farming, it is usually the man who takes the lead, as the wife just follows. When you are both together, it truly differs from a woman who is alone."
"Ending my marriage helped to uplift my well-being. Now I am able to work independently and enjoy the benefits of my labour without worrying that someone is after my crop produce."
Conclusions
The blog wanted to highlight some of the marital issues that affect agricultural commercialisation or, indeed, that are affected by commercialisation. It is clear that women, whether in male- or female-headed households do not benefit from agricultural commercialisation to the same degree as men, as they do not adequately participate in decision-making and have less control of resources and income. Unique challenges exist across different types of women. For example, those in female-headed households are disadvantaged in terms of access to labour, and those in male-headed households are constrained by their necessity to negotiate with their husbands and manage their husbands' potential misuse of resources.
In conclusion, we see that agricultural commercialisation is often thwarted by the social relations in marriage. Thus, while commercialisation could support improvements in welfare, differences in expenditure priorities between husbands and wives often fail to promote commercialisation. Based on the findings, there is a need to have targeted programmes for specific groups of women, including trainings to improve their capacity, capacity building to strengthen their agency and negotiation skills, and dialogue within the household. Furthermore, there is a need to raise awareness of gender issues, including gender-based violence and gender equality for both men and women, as well as mainstream gender issues in agricultural programmes that promote agricultural commercialisation.
---
Photo by: V. Atakos (CIP-SSA) via International Potato Center Sub Saharan Africa