Gender inequalities in Nigerian cocoa production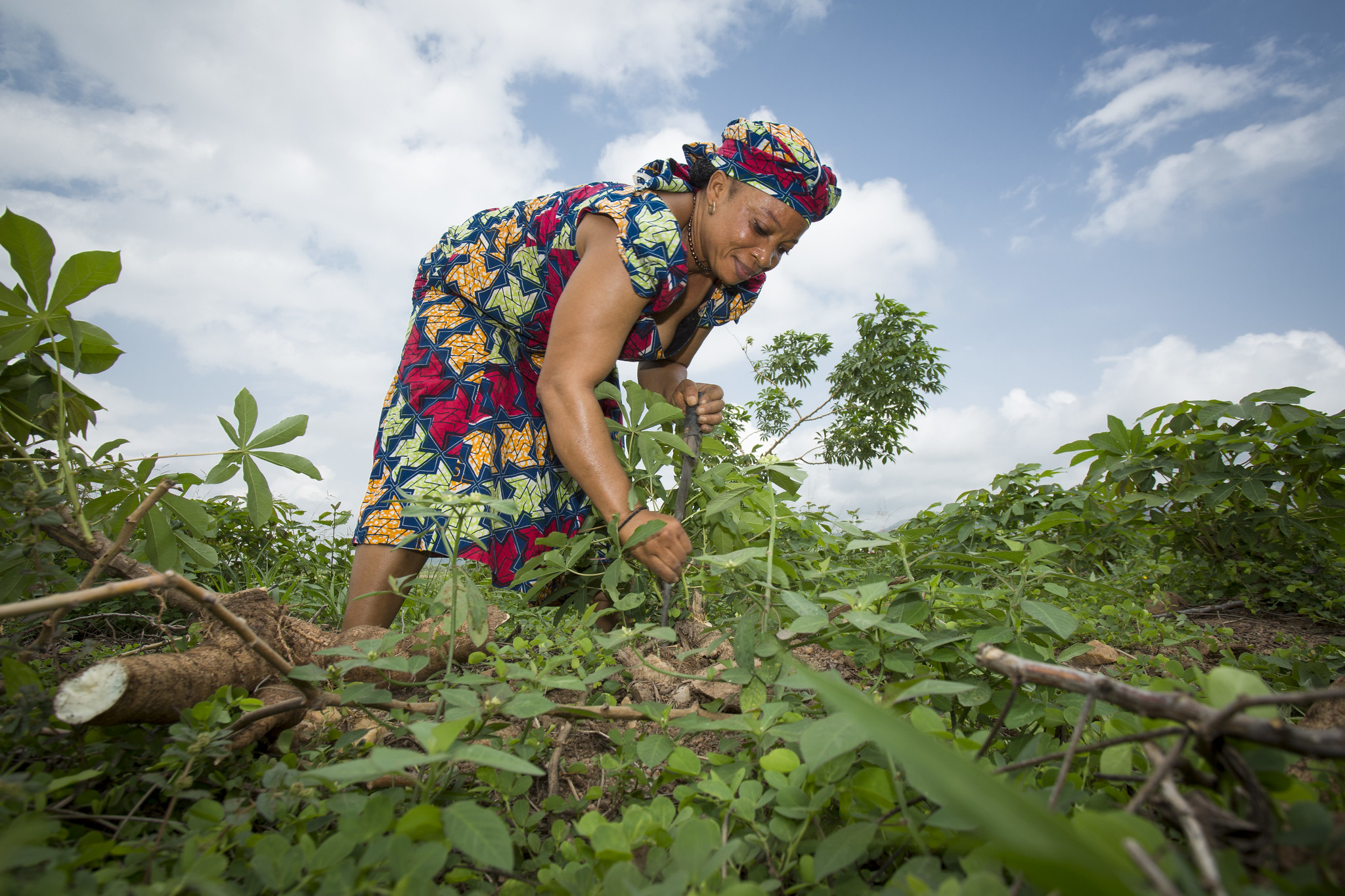 Women play a key role in the Nigeria cocoa sector, but in a patrilineal society, they are denied access to inheriting family cocoa plantations despite their vital contribution to the industry. In this blog, APRA researcher Tolani Abegunde examines the reasons for this disparity and suggests a possible way forward.
---
Written by Tolani Abegunde

The Norm

Cocoa is an important income generator for rural farmers, especially in the south western states of Nigeria. Production is primarily in fairly remote rural locations where deeply embedded gender norms prevail based on differing social, cultural and ethnic traditions. However, as cocoa producing countries develop economically and socially, gender norms are gradually changing. The south west region of Nigeria (Ondo and Osun state) has a higher percentage of rural population involved in cocoa production – both male and female – yet women's substantial contribution continues to be systematically marginalised and undervalued in conventional agriculture while men's contribution remains the central, often the sole focus of attention.
The opportunities accrued to female farmers are limited terms of accessibility or ownership of land. It was observed during the exploratory research carried out by Nigeria work stream 2 (APRA) that females rarely inherit land – it is the norm for land to be passed to male members of the extended family and wives do not customarily inherit land in their own right if their partner dies. The male recipient takes responsibility for holding the land in trust for the extended family and future generations. In patrilineal societies, women are denied access to land ownership and engagement in decisions over inheritance, and can only access land through marriage. Women may not easily have access to credit since they mostly do not have access to land they can call their own.
Mrs Agnes, one of the women at the focus group discussion session, said:
"I am the only one not entitled to my father's farm out of my 5 other siblings , I happened to be the only female, it's a norm that a woman doesn't have access to land by inheritance."

Mrs Agnes
Labour

Women also play an important role in cocoa production as family labour on the farm of their spouse or male relative in most cases, where they are unpaid family labourers, but their role is often unrecognised. Women's role is socially assigned to household-related activities, such as caring for subsistence crops, whilst men focus on market-related activities of their cocoa produce. Cocoa is often said to be a 'male crop' because the work is deemed physically arduous. Yet, from the observation in gender division of labour during the exploratory survey in Osun and Ogun state, women are involved in all cocoa production activities except pod carrying, spraying, and pruning mature trees. Women and men are both actively engaged in drying and fermentation. Sale of cocoa to produce buyers is primarily done by men, who are the recognised face of the business and therefore, they receive the cocoa income.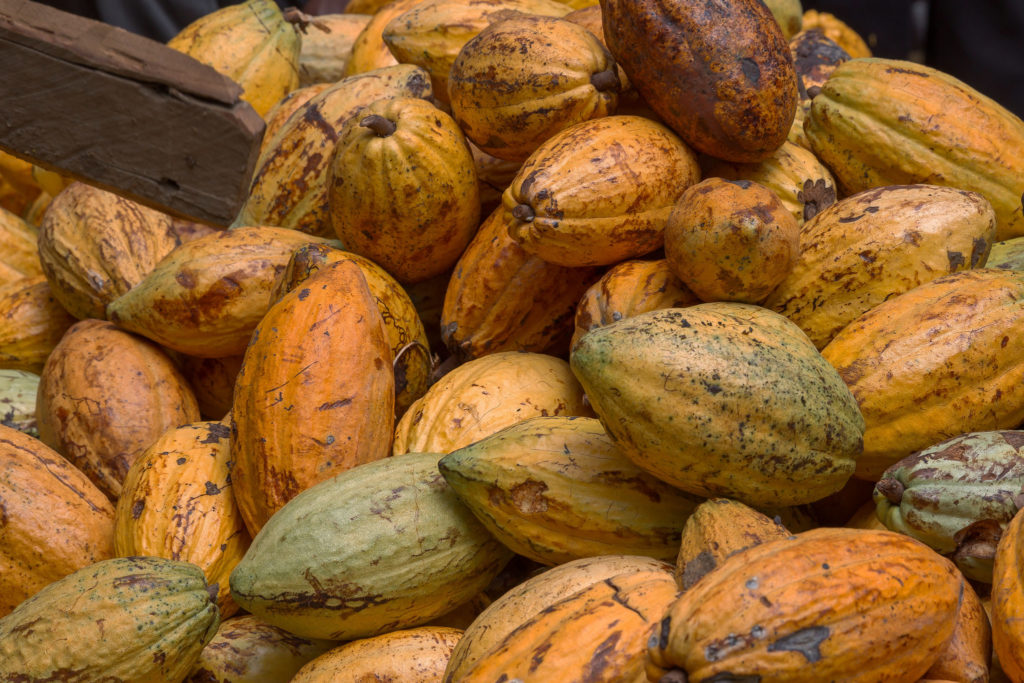 However, data for women's involvement in cocoa production was on the low side compared to men's. Although the margin between the populations of male cocoa farmers compared to females is broad, some of the female cocoa farmers that were interviewed actually have larger cocoa farms than their male counterparts and a greater yield. Women involved in cocoa production have a lot of challenges in increasing their productivity. They cannot spray their farm alone, without using some help, they need help with weeding, the removal of mistletoe, and the harvest of cocoa pods. As a result, a larger percentage of their income goes into the expenditure on labour and inputs.
Way forward

Stakeholders should provide greater information and training on women's legal land rights and ensure better implementation of government regulation on land rights.Women participating in cocoa production should be given recognition as producers independent of their land tenure status. Differential needs of women cocoa farmers need support (e.g. better access to credit, training and extension). Stakeholders should encourage produce buyers to increase cocoa purchase directly from women cocoa producers. Moreover, men and women engaged in cocoa farming need equal and better rewards for their efforts through both commercial and social provision, that take account of gender-differentiated needs.
Adherence to these recommendations will contribute to the achievement of the fifth Sustainable Development Goal on gender equality and also mitigate the limiting factors to revitalising the commercialisation of cocoa in Africa. The commitment and input that women contribute towards the cocoa sector, which ultimately ensures the welfare of their children and household food security, need to be better protected.
---
Please note: During this time of uncertainty caused by the #COVID19 pandemic, as for many at this time, some of our APRA work may well be affected but we aim to continue to post regular blogs and news updates on agricultural policy and research.
---
Cover photo: ©IFPRI/Milo Mitchell on Flickr.
2nd photo: ©US Dept. of Agriculture