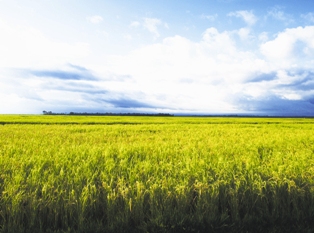 The FAC land theme contributed to an event at the FAO in Rome in advance of the critical debate by the FAO World Food Security Committee session on land grabbing. Hosted by civil society organisations, including the Transnational Institute and the IPC on Food Sovereignty, the event attracted a large standing-room only crowd. FAC land theme convenor, Ruth Hall, talked about the land grabbing context in Africa, while Ian Scoones offered an overview of land and agrarian issues in the biofuel sector, as well as commenting on the World Bank report, Investing in Land. UN Special Rapporteur on the Right to Food, Olivier de Schutter, also spoke along with representatives from IFAD and FAO. The discussions at the event are feeding into on-going deliberations around the FAO's guidelines on land and tenure, and in particular into the lobbying efforts of civil society organisations and social movements.
Preliminary evidence from FAC's work on land grabbing – generated by a series of small grants and a selection of larger field studies – is now feeding into this important global debate. Demand from civil society groups, governments and the media for FAC's research and advice on these land issues is very high. FAC has been invited to support a process by the African Parliament to provide information and capacity support for African parliamentarians on this issue, with FAC's research evidence informing the parameters around which national level law-making should take place.
In April 2011, FAC will co-host a major international conference on land grabbing, involving over 100 researchers from around the world, with 25 supported by FAC from Africa. This will be a key moment when researchers and policymakers, as well as civil society activist meet and deliberate on the evidence, as well as the ways forward.
By Ian Scoones, FAC Co-coordinator
Further resources: