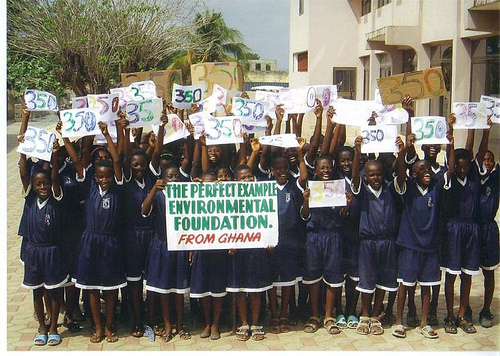 Two new working papers explore the changing debates around climate and agriculture policy in Ghana and Malawi.
Agriculture and climate change are now firmly at the top of the research and policy agenda. The issues are attracting more and more attention, with expectations of large amounts of funding over the years to come.
However, despite renewed optimism, there is also growing concern around how this funding will be spent. In theory, "climate smart agriculture" and similar terms cater for a wide range of interests under a common goal of improving robustness, sequestering carbon and increasing productivity – but there are concerns around how these approaches will play out in practice.
Where are the debates going?
We are carrying out case studies in four countries (Ethiopia, Kenya, Ghana and Malawi) to examine how climate change-agriculture policies are discussed, and what these debates may mean for future action.
There is increasing evidence of how climate change may affect agriculture in these countries, and a growing body of literature on possible response strategies. However, less is known about how priorities are made, by whom and with what outcomes. This matters because climate-related funding can be a major factor for how the agricultural sector develops across Africa.
Read more and download the papers
The first two working papers to be published are:
(Photo: Pentecost prep school in Tema, Ghana. Children promote the Perfect Example Environmental Foundation, in an international day of action co-ordinated by 350.org. From 350.org's photostream on Flickr)