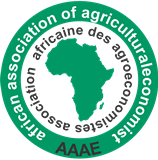 Future Agricultures was at the 4th International Conference of the African Association of Agricultural Economists (AAAE), held on 22-25 September 2013 in Tunisia.
Sam Asuming-Brempong attended the conference to highlight recent work on the Comprehensive African Agriculture Development Programme (CAADP).
Dr Asuming-Brempong presented insights on the political processes around the implementation of CAADP. His presentation was part of a panel session on 'Improving CAADP implementation' on Day 4 of the conference. Dr Asuming-Brempong also chaired one of the sessions on Day 2, on the subject of 'Analysing input markets'.
The overall theme of this year's conference is "Commercializing Agriculture in Africa: Social, Economic and Environmental Impacts".