Policy and Advocacy Forum: Empowerment of Women in Agriculture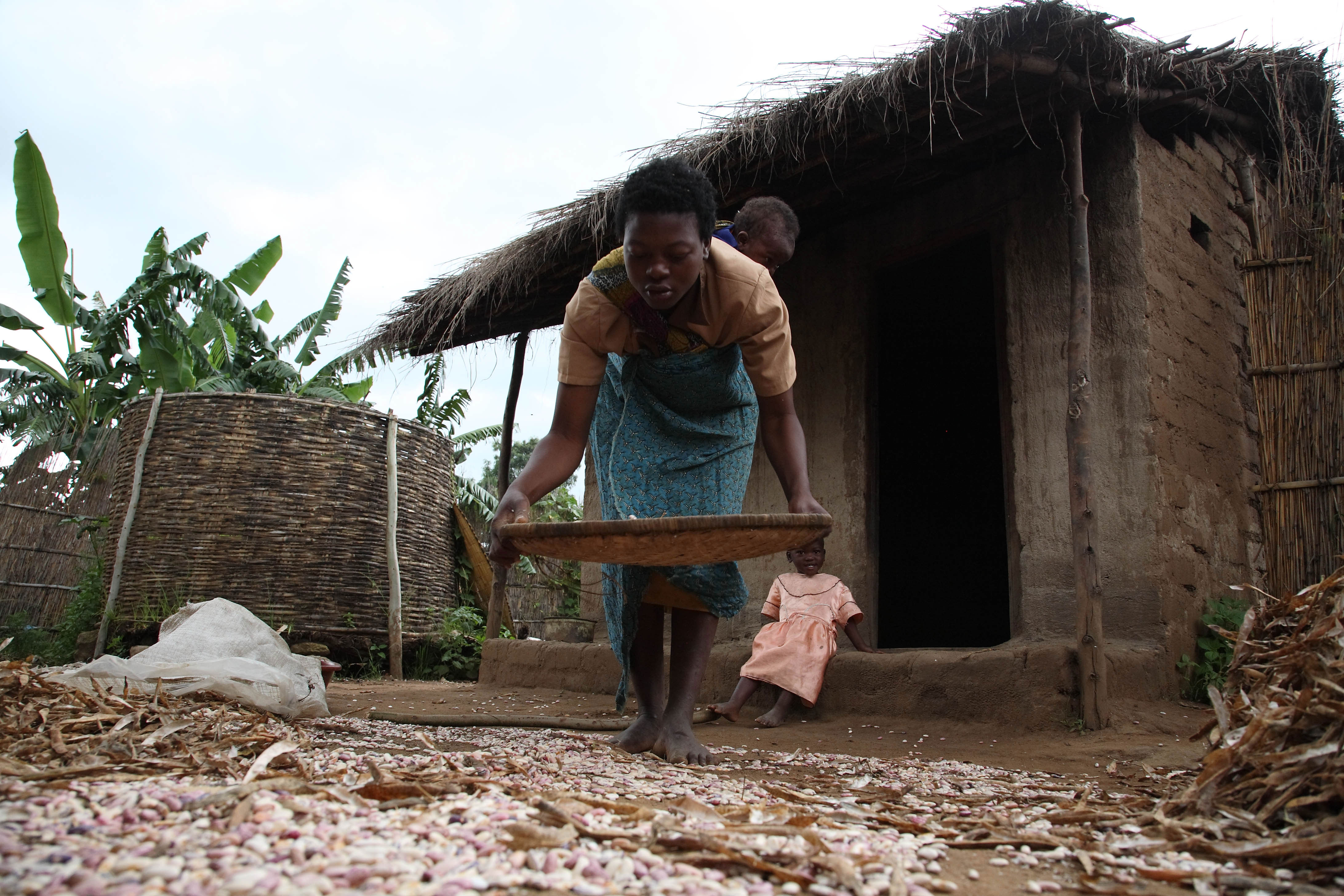 On 6 September 2018, APRA Malawi team member Loveness Msofi Mgalamadzi attended the 'Policy and Advocacy Forum: Empowerment of Women in Agriculture', held in Lilongwe, Malawi. This one-day meeting was organized by the Civil Society Agricultural Network (CISANET), with support from the African Capacity Building Foundation (ACBF) and BADEA. The forum attracted various stakeholders working on or advocating for women's empowerment in agriculture, including: women farmers themselves, representatives from the National Smallholder Farmers Association of Malawi (NASFAM), ACBF, Malawi African Women in Agricultural Research and Development (AWARD) chapter, the Parliamentary committee for agriculture, representatives of the women's caucus in parliament, Lilongwe University of Agriculture and Natural Resources (LUANAR), Department of Agricultural Extension Services (DAES) in the Ministry of Agriculture, Irrigation and Water Development, Care Malawi, Total Land Care, United Purpose, UN Women, and media. These are different government departments and NGOs working within the agriculture sector, focusing specifically on issues of women and gender.
The forum was convened as an advocacy and information dissemination tool to local women networks. The meeting's aim was to discuss pertinent policy issues that have direct relevance in championing the empowerment of women in agriculture, and to produce a communique detailing policy recommendations drawn from the dialogue. The forum was guided by two keynote presentations by the African Capacity Building Foundation (ACBF) and the local partner organisation (National Smallholder Farmers Association (NASFAM)) on crosscutting capacity issues relevant to women in agriculture, and a presentation on current policy issues around women in agriculture in Malawi. This was followed by a panel discussion with representatives from the women farmers, DAES, the Bankers' Association of Malawi and UN Women – focusing on the issues presented, with specific reference to their own experiences. The forum was then opened up to the floor for further discussion and questions.
The presentations were based on results of a NASFAM study, which analysed the challenges impeding the empowerment of women in agriculture. The first presentation, made by a representative from the ACBF, explored crosscutting capacity issues for women in agriculture, and discussed the results of various studies conducted by ACBF on the participation of women in agriculture. The presentation drew attention to several notable findings: none of the countries have achieved the expected level of female participation, but progress is there; the different programmes being promoted exhibit gender sensitivity, however, budgeting for gender programmes remains a challenge. The second presentation was made by the head of policy and communication at NASFAM, and focused on current policy issues for women in agriculture in Malawi.
Key policy issues that were discussed include:
• Women's access to agricultural inputs
• Land tenure system
• Training for women farmers
• Funding of gender programmes
• Access to agricultural extension services
• Access to agricultural markets
• Budgeting for gender programmes
• Gender sensitivity in implementation
• Women participation in agriculture
• Gaps in policy implementation
• Institutional weaknesses
• Technical issues (technical know-how among women)
APRA representatives were invited because our research focus, which, among other things, looks at women empowerment as one of the outcomes of commercialisation and particularly Loveness who is the gender specialist in the team.
Written by Loveness Msofi Mgalamadzi
Image credit: ILRI/Stevie Mann