APRA Nigeria board: final report published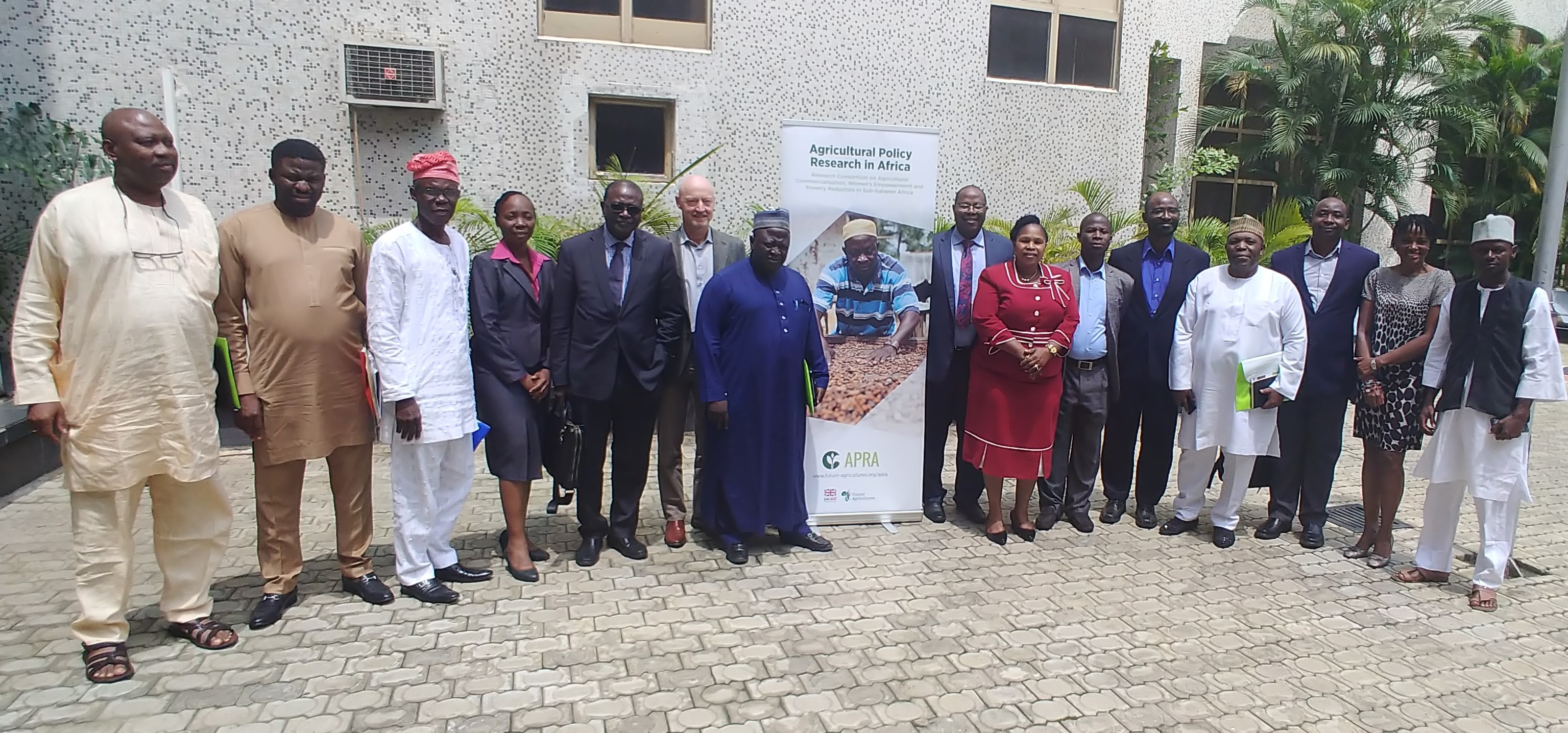 APRA Nigeria have published a final report from the meeting where a new advisory board was created, at Rockview Hotel, Abuja on September 27, 2019.
In the report, Prof Aromolaran explains that the purpose of the meeting was three-fold:
To inaugurate the APRA Nigeria WSI Advisory Board/Steering committee;
To create a framework for the operation of the Board to facilitate the achievement of the purposes for setting it up;
To deliberate on the alternative approaches that will ensure that the information coming out of this APRA research would be impactful on the livelihood of small and medium scale farm families in Nigeria, beginning from the two focus states of Kaduna and Ogun
He also pointed out that, as technocrats, members of the APRA Board are expected to help translate APRA research output into effective policy, stressing that farmers are tired of 'impactless' research activities. During the 2018 primary data collection exercise, farmers openly declared that they were fed-up with incessant questioning in the name of research and desire to see real changes begin to happen as a result of information gathered from the numerous investigations they are subjected to. They were assured that this project is designed to maximise impact and that this is one of the motivations for setting up this board.
The APRA Nigeria Workstream 1 Research Team (WS1) aims to study the potential opportunities and challenges associated with medium-scale (investor) farms as a pathway into agricultural commercialisation. The research is being conducted in conjunction with Michigan State University (MSU), who are leading policy studies on agricultural commercialisation synergies and trade-offs between small-scale and medium-scale farms in Nigeria. The purpose of the advisory board (which comprises of nine prominent individuals from national and state government, industry and agribusiness) is for APRA Nigeria research output to be converted into policies, which advocate for effective implementation towards improving household livelihoods in the APRA research study states.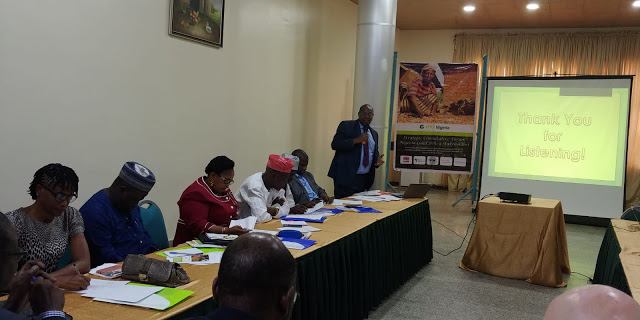 To view the full report via pdf, click here