Agribusiness Conference in Malawi: 'No financing, no growth for agribusinesses and value addition'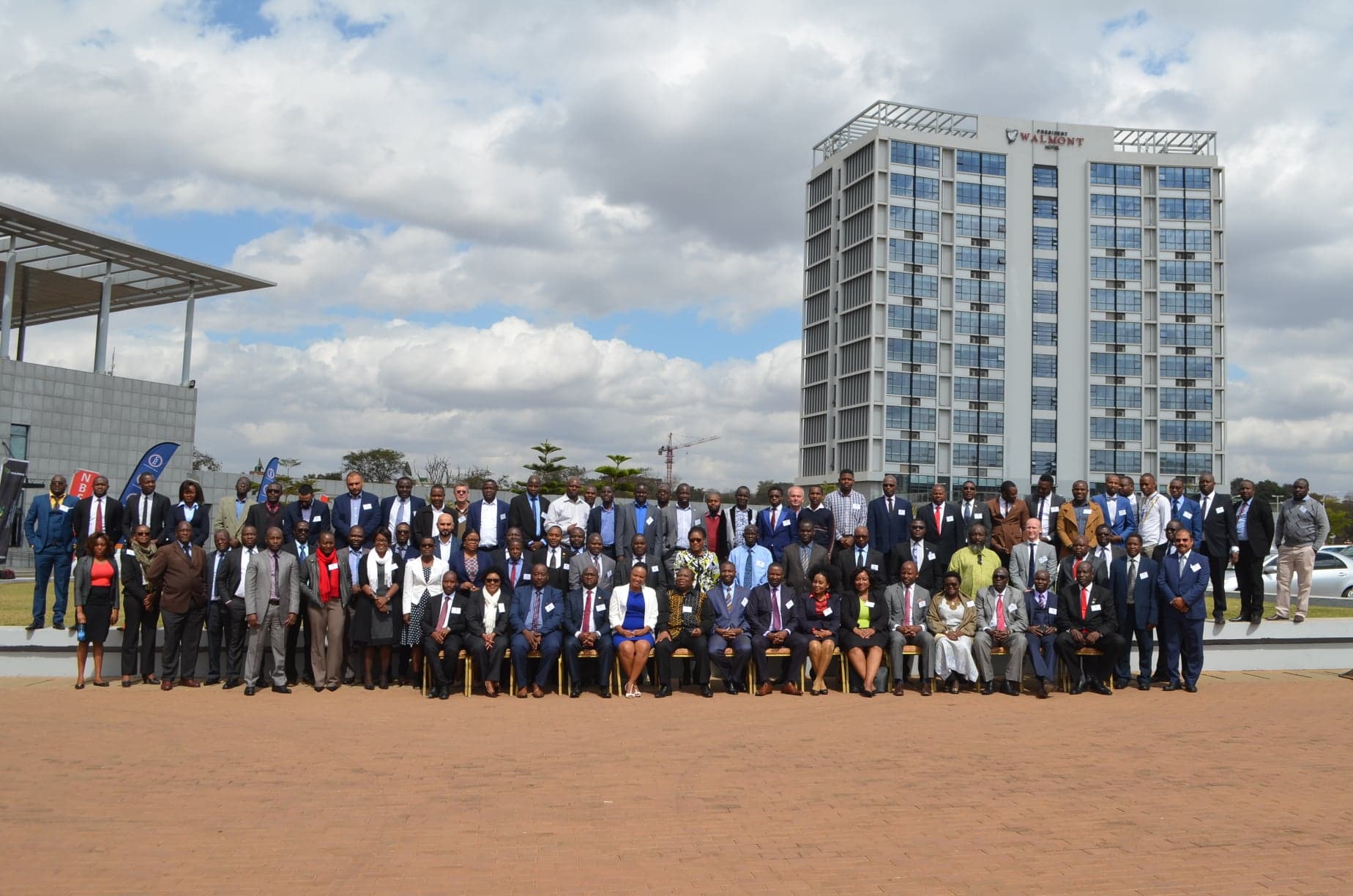 On 16-17 July 2018, stakeholders from various sectors in Malawi assembled at Bingu International Conference Centre in Lilongwe, to discuss how the financial sector can help to propel agricultural commercialisation and value addition in Malawi. The conference presented an opportunity for key stakeholders to meet face-to-face, with Gray Nyandule Phiri (Principal Secretary (PS) in the Ministry of Agriculture, Irrigation and Water Development) and Paul Guta (President of Bankers Association of Malawi (BAM)) both in attendance. The conference made a resounding commitment not to ignore financing agriculture – a key sector, contributing about 30 percent of the country's GDP and providing livelihoods to many Malawians.
The PS reiterated government policy, promoting strategic interventions to position agriculture as an investment option, and to foster an enabling environment for agribusiness. For instance, the recently launched Agricultural Policy and Investment Plan points to the commercialisation of agriculture as key to transforming the sector's performance; this includes mechanisation, which requires financial backing from the private sector if resources are to be mobilised in accordance with necessity. Conference attendees collectively encouraged the financial sector to participate in policy processes, and it is hoped that the review of various policies and acts – such as extension policy, special crops acts, and livestock policy, among others – will catalyse the smooth operation of agribusinesses. The PS observed that recently established agriculture commodity exchanges should help to entice banks into partnerships, and encourage the provision of finance at minimal default risk to thriving agribusinesses.
Among other topics, the conference discussed the following:
• How to develop and utilise agri-businesses as a driver of economic growth, learning from the experiences of other African countries
• The roles of different institutions (e.g. Bureau of Standards, the insurance sector, banks, farmer organisations, etc.) in agribusiness value chains
• Current agri-business models in Malawi and their performance
• Practical experiences of agri-preneurs
• Legislation for agribusiness growth
The Bankers Association of Malawi (BAM), for its part, reconfirmed its commitment to agribusiness financing, committing to collaboration with stakeholders in response to the issues discussed, and in determining concrete plans for implementation going forward. The president of BAM called on the association members and stakeholders present to support implementation of the action points identified at the conference, which will require lobbying, engaging with other 'players' or directly effecting actions to ensure the participation of the financial sector in agriculture.
Jacob Mazalale, one of APRA's researchers in Malawi, attended the conference. Information materials about APRA's work – both within Malawi specifically, and in Africa more broadly – were provided to attendees. We hope to have spread awareness about APRA among the attendees, to spark further interest in the subject of agricultural commercialisation, and in following our work. We also managed to secure collaboration with the Economics Association of Malawi for a presentation at their next annual general meeting, and held fruitful side discussions with the Farmers Union of Malawi and the Agribusiness Branch of the Ministry of Agriculture, among other stakeholders, to build synergies and future collaboration around APRA's work.
Written by Mirriam Matita
Image credit: Mirriam Matita